A digital audio workstation (DAW) is necessary for any sound producer. If you work in music or sound production, a DAW is essential for editing, recording, and producing your compositions. But why do they cost so much?
Here are 7 reasons why DAWs are so expensive:
It costs a lot of money to develop DAWs.
DAW software is exclusively designed for a limited market.
You get more features as the prices go up.
A DAW is an all-in-one tool.
VST Plugins aren't cheap to make.
A DAW is an investment.
DAW software is a lifetime purchase.
This article will examine these reasons more closely to justify why DAWs have such high price tags. So, keep reading.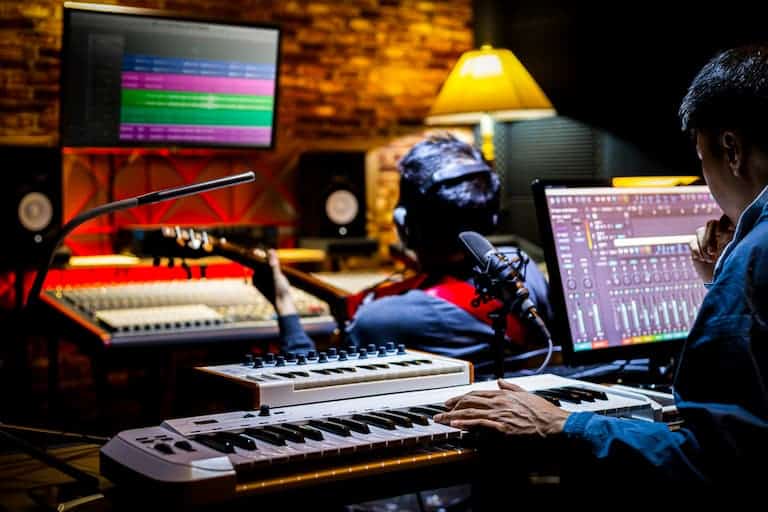 1. It Costs a Lot of Money To Develop DAWs
Developing software isn't cheap, especially if it's as complex as a DAW. To put things into perspective, even a simple button on DAW software requires human resources and thought to design the icon. It also takes a professional to figure out where to place it and program its functionality. So, just imagine how much time and effort

is needed to build the entire application!
Aside from software engineers and programmers who design the product, the software company needs to hire additional staff for production, marketing, and overall operations. And given that DAWs cater to a specialized niche, the developers also need to consult experts from the music and sound production industry aside from investing heavily in research.
Another factor that will drive the development costs up is compatibility. DAWs work on different platforms, such as the following:
Making them compatible with each platform requires additional resources, increasing the costs further.
2. DAW Software Is Exclusively Designed for a Limited Market
A relatively small niche uses DAW software compared to something like office programs. DAWs are as complex

as office applications, if not more complicated, so their development

costs shouldn't vary that much.
However, DAWs cater to a smaller market, so developers have to increase profit margins since it's harder to sell this product in large quantities.
The law of supply and demand states that a product's availability and appeal impact its price. So, even if DAWs cater to a select group of people, the fact consumers are willing to purchase them will affect their costs.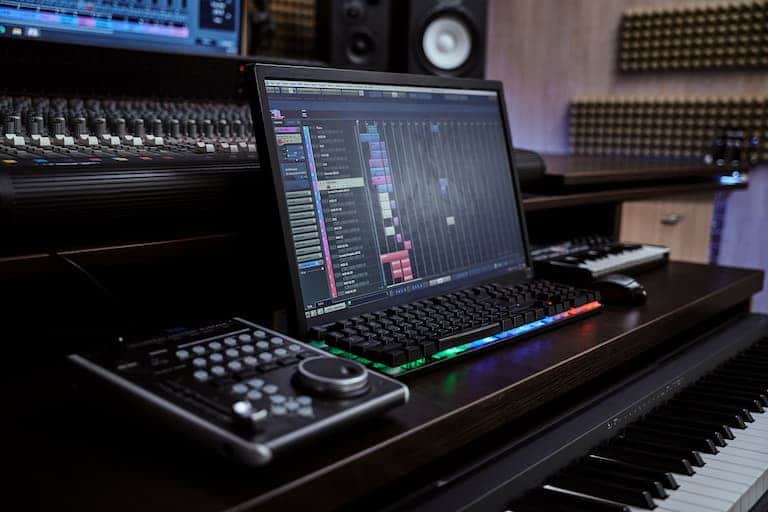 3. You Get More Features As the Prices Go Up
Despite many free or affordable DAW software, more expensive ones that cost hundreds, if not thousands, of dollars more still sell because the demand is there. People are willing to purchase DAWs that cost thousands of dollars because the features, capabilities, and quality of DAWs increase as their prices go up.
Here's a table that shows their key differences:
| | | |
| --- | --- | --- |
| Version | Pro Tools | Pro Tools | Ultimate |
| Channels of I/O | 64 | 192 (with HDX) |
| Audio Tracks | 256 (mono/stereo) | 2048 (mono/stereo/surround) |
| Video Tracks | 1 | 64 |
| Sample Rate | 32-bit, 192kHz | 32-bit, 192kHz |
| Multi-channel Mixing | Mono, Stereo | Mono, Stereo, Surround, Immersive |
| Compatible Interfaces | Pro Tools | Carbon and Core Audio Interfaces | Pro Tools | HDX, HD Native, and Carbon and Core Audio Interfaces |
Avid Pro Tools (available on Amazon.com) are also available with a perpetual license in case you don't want to be bothered with monthly payments. You will still get Avid Support with a perpetual license, giving you access to updates and upgrades for a year.
Avid Pro Tools - Music Production Software (Download Card Only – Activate with iLok Cloud)

Full version, perpetual License of Avid Pro Tools. Includes 1-Year of Avid Support - includes all...
Compose, record, edit, and mix high-quality music or sound for picture-on a Mac or PC-using Avid Pro...
Avid Pro Tools comes packed with over 60 amazing virtual instruments, effects, and sound processing...
Last update on 2023-05-30 / Affiliate links / Images from Amazon Product Advertising API
Generally speaking, you can also expect regular updates and better technical support for more expensive DAWs.
How much you spend on a DAW ultimately depends on your needs, but you get what you pay for even as you spend more money. Higher-end versions of DAWs are unmatched in the features and quality they provide.
4. A DAW Is an All-in-One Tool
If DAWs didn't exist, producing music at home would be even more expensive. You would have to purchase equipment like a mixing console, outboard gear, and tape machine. Renting a studio would entail buying reels of tape, aside from paying the hourly fees for using the studio.
DAWs consolidate all the tools used to make up a recording studio and give you more capabilities while making sound production easier. It gives you the ability to edit, record, mix, master, and produce any audio tracks. The best part is it allows you to keep redoing your work until you are completely satisfied.
A DAW gives you almost everything you need to replicate a professional recording studio. I say almost because you will still need a laptop to run this software. If you want to know more about which laptops have the requirements to run a DAW, we at Home Studio Expert have created a list of the best ones. 

Even if you factor in the cost of a computer, buying a DAW is still a more practical option than building or renting a recording studio.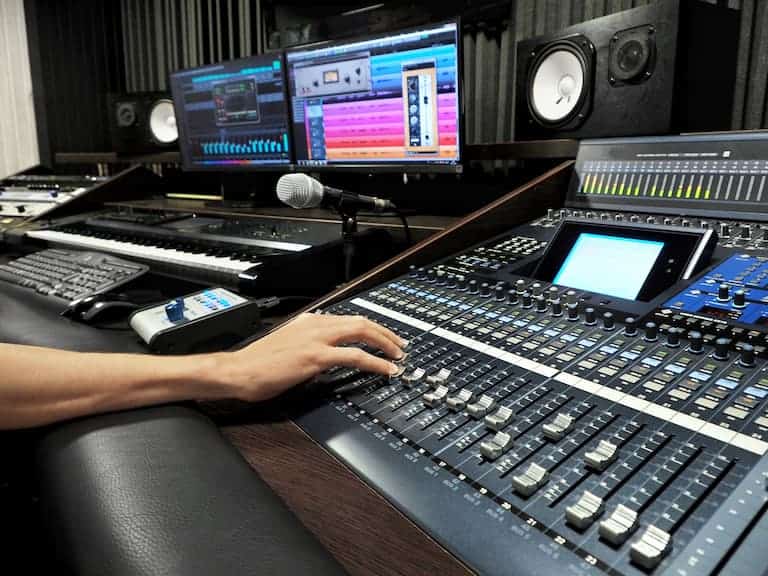 5. VST Plugins Aren't Cheap To Make
Many DAWs use VST plugins that replace or complement physical instruments and hardware to produce sound and other effects. With VST plugins, you can replicate the sound of almost any musical instrument and modify sound effects.
Although there are free VST plugins, there is still a cost associated with developing them since creating these plugins still requires skills in coding and sound development.
So, by purchasing a DAW, you can save a lot of money by not buying numerous musical instruments.
6. A DAW Is an Investment
Spending money on a DAW will make your life much easier aside from giving you the capability to produce outstanding compositions.
If you use your DAW on a professional level, you should be able to regain the money you spent on it soon enough. Even hobbyists can earn by selling their compositions or providing services rendered using their DAW.
A DAW may seem like a lot of money initially, but the cost is reasonable considering how much money it can make you in the long run.
7. DAW Software Is a Lifetime Purchase
A DAW can last you a lifetime; you will rarely have to replace your DAW software unless you feel the need to upgrade to a higher-end version.
Manufacturers are also quite diligent in providing support and updates, which further justifies their prices, considering the cost of ongoing improvements and maintenance.
Was this article helpful?
Recent Posts
link to How To Allow QuickTime To Access Microphone 🎙️  
QuickTime is a vital app for many Mac users, and if you've recently bought a new microphone, you might wonder how to use it optimally. QuickTime cannot record audio content if it doesn't have...
link to How Do I Test My Microphone? 🎙️
Every microphone leaves a unique signature on the quality of its output. If you're a podcaster trying to melt your way into your audience's hearts, a muddy, distorted recording won't cut it....