Finding a guitar amp on a budget might seem like a daunting task at first. With people spending thousands of dollars on high-quality professional amps, you might be wondering whether you're wasting your money buying something far cheaper.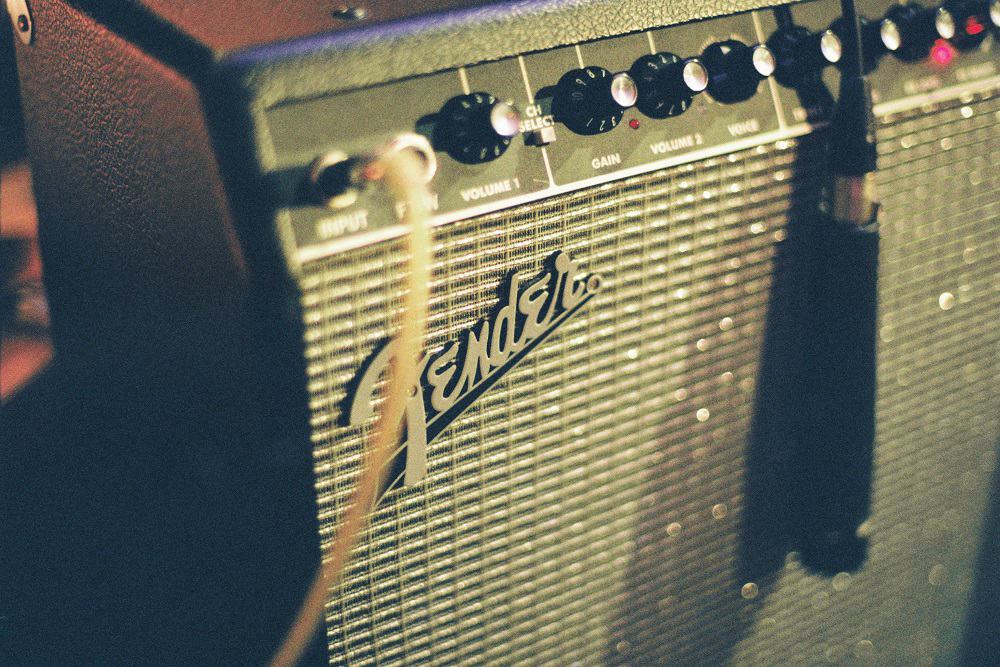 The last thing you want is to buy an amp within your budget, only to find out the sound quality is dreadful. Everything sounds tinny, the bass is non-existent, and you're sure it won't last longer than 8 months. 
Fortunately, with the constant advancements in music and technology, it's far easier to find a good amp within a budget of $500. We have found the best amps under $500 to suit everyone – from a large home studio to a touring band that needs a small amp for easy transportation. 
Let's get started! 
The Pyle-Pro Amp is enough to prove that you don't need to break your budget for the sake of a good-quality amp.
It ticks every box – it's not too big, not too small, provides an impressive amount of power and noise, and it's affordable. It is possibly the best amp for a beginner guitar player. 
This is a 60-Watt amplifier. Most amps have a wattage of around 20-30, so this is a fairly powerful amp! This means that the sound will be tremendous and pretty loud, and the quality of the sound can be controlled easily.
The one problem with an amp of this wattage is that you might get the odd noise complaint by neighbors if you play late at night. 
This amp has an 8" speaker and a 3-band EQ to control the bass, treble, and mid-range. Even if you are worried about annoying your housemates and neighbors when you practice at night, there is a high and low level input designed to mute the sound slightly when you don't want noise complaints.
Plus, it also had a headphone jack for silent practice. 
As well as a headphone jack, this unit comes with an output jack that can connect the amp to other external speakers. This is great for rehearsing in different venues. 
Pros:
Affordable – Well within a $500 budget without sacrificing quality
Powerful – 60-Watt power rating provides exceptional sound quality
Easy to use – 3-band EQ is easy to control, which is ideal for beginners
Cons:
Loud – You might get noise complaints when practicing at night without the headphone jack
Sale
Pyle-Pro 60-Watt Vamp-Series Amplifier w/ 3-Band EQ & Overdrive, & Digital Delay, w/Clean and Overdrive Channels for a Crunchy, Powerful Sound, 20 Hz to 15 kHz Frequency Response-Pyle PVAMP60, Black
CLEAN AND OVERDRIVE CHANNELS: Level up your guitar skills and unlock that bluesy tone! With the PVAMP60's built-in clean and overdrive channels, you can start bringing out that crunchy and powerful sound from your guitar
VOLUME, GAIN, & 3-BAND EQUALIZER KNOBS: Whether you want a clean & gentle tone or that crunchy overdriven tone for your guitar, the PVAMP60's volume and gain control alongside the bass, mid, and treble knobs are enough to bring it off
1/4" HEADPHONE JACK & OUTPUT JACK: Start getting hours of complaint-free guitar playing by using this amplifier's headphone jack or blast away your sound by hooking up this amplifier to an external speaker through the output jack
Last update on 2022-06-24 / Affiliate links / Images from Amazon Product Advertising API
Money is tight enough as it is for street performers (and musicians in general). It's not financially justifiable to buy an expensive amp when you can simply find one far cheaper that offers the same audio quality. 
This Flamma mini amp sizes at 7" x 6.3" x 4.14", making it one of the smallest amps available on the market. Due to its size, it has a power rating of 5 Watts. While it might be small, this amp offers storage of up to 7 presets, 40 drum machine grooves, and chorus effects.
Plus, it comes with independent tap tempo controls, delay and reverb, and built-in modulation. 
In the simplest of terms, this is a great mini speaker for street performers and those who simply want to rehearse between classes or gigs.
The size means you can carry it around by hand (it only weighs around 3 pounds!) or you can transport it around in your car without taking up much room in the boot. Plus, it won't take up much space on the sidewalk. 
This amp can be connected via Bluetooth or headphones, and works with 6 AA batteries as an alternative power source. 
Sure, this isn't the most powerful or loudest amp on the market, but it's ideal for practicing your guitar skills without annoying nearby stores or houses. 
Pros:
Easy portability – Mini size and lightweight design makes this amp easy to transport
Multiple connectivity – Can connect to Bluetooth or headphones
Small – Ideal for keeping in a home studio/garage/bedroom/car without taking up much space
Cons:
Power – If you're looking for a loud and powerful amp, this isn't the one for you
Sale
Last update on 2022-06-24 / Affiliate links / Images from Amazon Product Advertising API
Sometimes, all you need is a mini amp for practicing. Not everyone has a massive home studio, so if you're forced to practice in your shed, bedroom, or garage, you'll want to find an amp that won't take up much space. Of course, you don't want to sacrifice the audio quality for the size, either. 
This Blackstar mini amp sizes at an impressively small 7.59" x 5.59" x 4.29", making it one of the smallest amps on our list. At 3 Watts, this is the lowest power rating of the amps on our list, but that doesn't mean it's not powerful enough to provide a great sound system for rehearsals. 
This product is also the lightest amp on our list, weighing only 2 pounds. It is equipped with an MP3 jack built in to connect to a mobile phone, laptop, tablet, or more to play alongside your favorite music. It can also be powered by a battery, making it ideal for portability. 
This amp comes with two channels (clean and overdrive) which can be adjusted by the rotating knobs. These channels are ideal for controlling the volume and the feel of the music, so you don't have to wake up your neighbors during every rehearsal!
Pros:
Compact – Very small, light, and easy to transport
Easy to control – Two channels allows for quiet and loud playing
No electrical outlet required – Connects to a battery pack
Cons:
Power – Not the most powerful amp on our list
Last update on 2022-06-24 / Affiliate links / Images from Amazon Product Advertising API
If you're a guitarist who specializes in hard rock and metal music, odds are you might have taken one look at the previous amps on our list with disappointment. Fear not, because this is the ideal product for you! 
This Orange Amps unit features 35 Watts of power and a 10" speaker, and is surprisingly loud for its power rating. The amp offers heavy and layered sound with two channels – clean and dirty. The clean channel is quieter (ideal for rehearsing) and the dirty channel is loud and proud (ideal for performing). 
The distortion is responsive, and the overall sound quality is heavy – perfect for metal and hard rock. With a range of tones that can be adjusted easily, you can effortlessly find the right type of sound for your situation.
While it doesn't come with a footswitch, there is a footswitch jack that can change between the channels during performances. 
In short, this is a great amp for rehearsing hard rock and metal music by yourself or with your band. While it might not be the most powerful amp for playing large gigs, you can still replicate the awesome sound.
Pros:
Hard rock and metal – Ideal for heavier music due to heavy sound quality
Two channels – Choose between quieter and louder channels
Jacks available – Headphone jack and footswitch jack for private and easy rehearsing
Cons:
Not for big crowds – Not powerful enough to play for large crowds and venues
Last update on 2022-06-24 / Affiliate links / Images from Amazon Product Advertising API
This is the most expensive amp on our list that is still well within a $500 budget. The price point matches the quality and versatility of the product, and it definitely worth the investment. 
For advanced guitarists who are looking to improve their skills beyond a standard amp, this unit offers over 400 presets and 7 Smart Control effects, making this the most versatile amp on our list.
The sheer amount of presets on offer means that guitarists can jam in their home studios, garage, or bedroom to their heart's content. 
This is an especially good option for those who don't have a computer to create effects. Buying a computer and an amp can be confusing, so buying this amp is killing two birds with one stone. The best part? You can record jamming sessions for hours with the Endless Jam Engine and 28-minute looper. 
There are four types of inputs for this amp: instrument, XLR, ¼" for Aux, and ⅛" for mp3. It also has a footswitch jack, though the footswitch is not included.  
Pros:
Incredibly versatile – Multiple presets and effects to provide unique jamming sessions every time
Records music – No computer needed to record practices 
Worth the money – Within budget and comes with so many settings and presets 
Cons:
Heavy – Weighs over 41 pounds, which isn't as easy to transport as lighter models
Sale
Last update on 2022-06-24 / Affiliate links / Images from Amazon Product Advertising API
Buyer's Guide
What to look for in an amp
We hope that we have proven that you don't have to break your budget to find a good, top-quality amp. But what exactly are the factors that you need to consider when looking for an amp?
This buyer's guide will help to give you an idea of the types of amps available, what power rating you should look for, and what to avoid. 
Type of amp 
As you can imagine, there are a couple of types of amps available. You've got your tube amps and your solid-state amps and your modeling amps, but what's the difference? 
Tube amps are most commonly bought and owned by experienced guitarists who prefer the authentic vintage sound. 
Technically speaking, tube amps use vacuum tubes. Vacuum tubes are fairly old pieces of technology that provide the classic "vintage" guitar sound, which some guitarists prefer. This produces a "fat" or "warm" sound that sounds a lot more original compared to a solid-state amp. 
Solid-state amps use electronics to amplify the guitar sound. 
While this is a new technology that doesn't offer the vintage sound of a tube amp, this opens up a world of digital technology and effects that can be fun for those with a, particularly creative flair. This is what makes solid-state amps most ideal for those with a variety of music styles. 
Still, solid-state amps can replicate the sound of a tube amp, but sometimes, it's just not as good as the original. 
It gets even more exciting with the development of modeling amps. Modeling amps are a type of solid state amps that provide the emulation of other sounds – including other amps and instruments. 
These amps usually offer more presets and space to record your own noises to create something unique and original every time. This is the easiest way to switch between music styles – from classic to clean to dirty to vintage. 
Power rating and speaker size
This factor all depends on what you're intending on using the amp for. Surprisingly, in most cases, it doesn't matter how powerful the amp is. Are you wanting an amp to practice skills at home in your bedroom, or one for your band rehearsals in the garage?
Is your music genre contemporary or heavy rock? Are you wanting to use your amp for performances at venues or on the street? Are you playing in small gig venues or arenas? 
Simply put, the larger the wattage, the louder the amp will be. In most cases, people who buy amps online are wanting low-voltage amps between 10-30 Watts. This is a good enough power for practicing your music without risking a noise complaint every five minutes. 
The size of the speaker usually goes alongside the power rating of an amp. Again, the larger the speaker, the louder the sound. 
If you're intending to play small venues, we recommend looking for amps with a power rating of around 5-60 Watts with 12" speakers. If you're going to play concert halls or other larger venues, then you must look for anything over 100 Watts – though it's hard to find these within a $500 budget. 
Extras 
There's a bunch of extras that amps can offer, ranging from sound effects to jacks. Keep a look-out for amps that offer a headphone jack for private rehearsing (ideal for avoiding noise complaints) and footswitch jacks for easy control changes while performing!
Built-in effects are great for those who enjoy experimenting with different sounds and noises – ranging from the classic vintage sound to funky, modern guitar noises. Modeling amps generally offer the most built-in digital effects. 
Also, see if the amp offers channel switching. Clean and dirty are usually the most common names for channels (or high and low). Clean channels offer a quieter and gentler amplification of your music which is ideal for keeping your music private, while dirty channels are louder and provide a heavier sound. 
Frequently Asked Questions
What is a good price for an amp?
As you would expect, the higher the price, the better the quality of the amp. However, that doesn't mean you can't find a good amp for a lower price. Generally speaking, it depends on the size and power of the amp and your intentions with it. 
Amps that are used for gigs and concerts should have a power rating of over 100 Watts, which can cost between $700 to over $1,000. Smaller amps with a power rating between 10-30 Watts can cost between $50 and $200.
This means that if you are looking for an amp under a budget, you're still likely to find one that's right for you. 
Generally speaking, if you're wanting an amp to practice your music at home by yourself, you shouldn't expect to pay more than $400-500. 
How much should a beginner amp cost? 
Beginners don't need to worry too much about built-in effects and fancy settings. In fact, you can easily find a beginner amp for between $50 and $150.
This power rating of these amps is usually between 1-20 Watts, which is enough for you to practice your skills. This cheap price means that you can save up for a higher-quality amp in the future when you're ready to. 
Is a tube amp worth it? 
Tube amps are an excellent piece of equipment for guitarists who prefer the classic "vintage" guitar sound. The vacuum tubes aren't that old compared to other amps, and they can last around 5 years without changing. This durability and low-maintenance is one of the best advantages of tube amps. 
However, these amps do have their downfalls, as they don't offer nearly as many effects as a solid-state or modeling amp. Also, if a tube suddenly goes faulty during a gig, it can be tricky to save.
This is why tube amps are best suited for experienced guitarists who know how to handle this particular type of amp. 
Is 30 watts loud enough for a gig? 
A 30-Watt amp is surprisingly louder than you would think. If you're playing a gig in a small venue, odds are it'll be loud enough. 
Thing is, the higher the power rating, the louder the amp. If the venue you're going to play at is fairly large, then chances are that a 30-Watt amp won't be loud enough.
If you're planning on playing a gig at a bar, then a 30-Watt amp will surely be loud enough to make sure everyone can hear you play without having to scream at each other!