Renting your video studio is a great way to increase your income. However, figuring out who to rent your studio to and where you should advertise your space can be challenging.
To make money renting a video studio, you should rent it for both video and non-video related purposes, such as exhibitions, corporate meetings, and personal events. You should also advertise your studio inexpensively through social media, word of mouth, Craigslist, and Peerspace.
This article will delve into details you should share with your renters to make each rental a success. We'll then look into the types of events you should consider renting your studio out for. Lastly, we'll go over some cheap ways to advertise your space and additional ways you can make money from your studio without renting it out!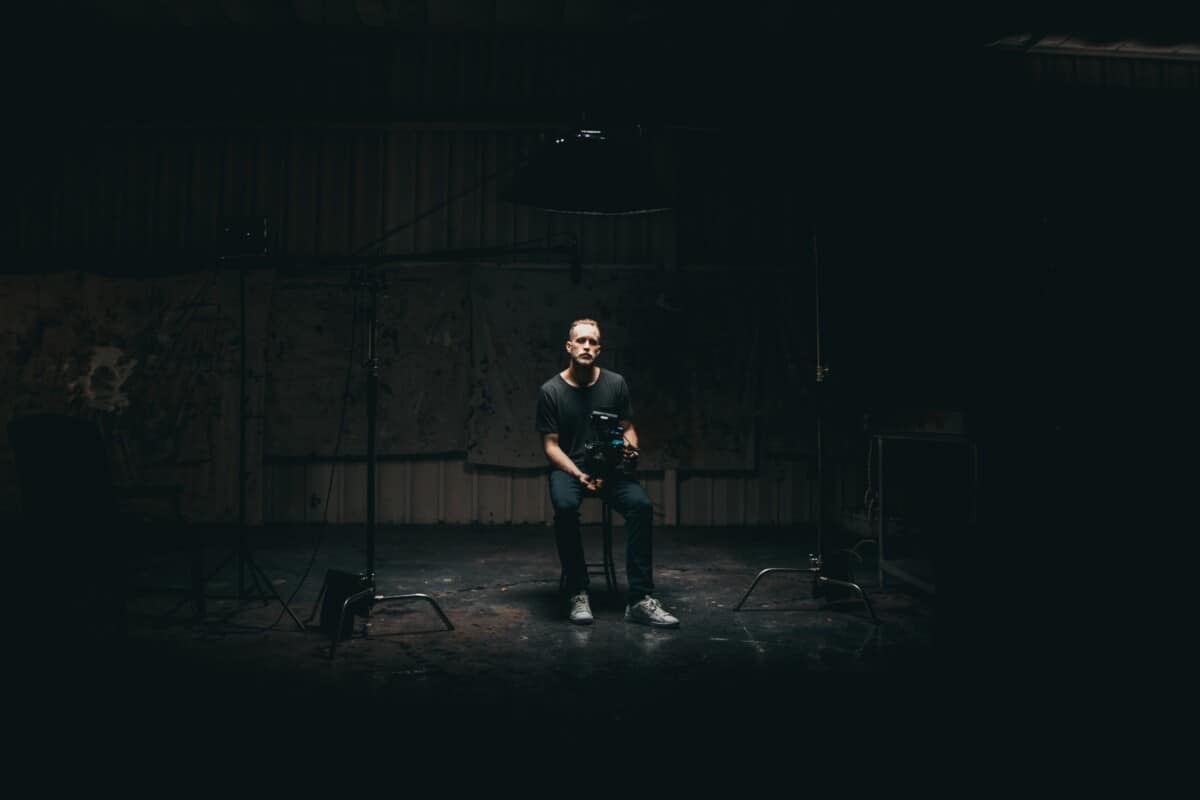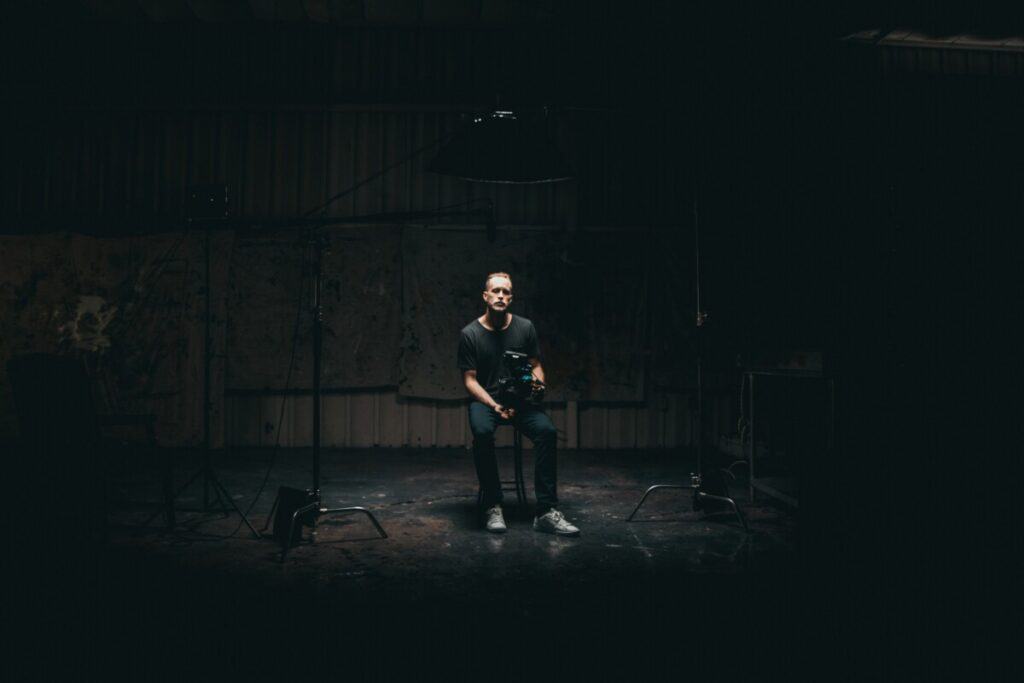 Be Clear About the Details
Listed below are essential details every renter will want to know about your studio before they lease it out. Be incredibly clear about your studio's strengthens and weaknesses before your renters come to the studio. If they are aware of inconveniences they may face ahead of time, they'll likely have a better experience than if they have to discover these issues during their rental.
Let them know the rate to rent your studio. Your rate will include the amount your studio costs for a specific amount of time. You may choose to rent your studio by the hour, day, or even weekly, depending on your situation. Make sure to price your studio appropriately, depending on its size, location, available accommodations, and more.
Advertise the studio's size. If you have a large studio, make this the highlight of your advertisements. Most renters love big spaces because they allow for more event options than studios with limited space. If your studio is on the small side, advertise your great price or location as your main selling point instead.
Be clear about the studio's location. Many videographers want to rent a studio that is conveniently located in a pleasant area. If your studio is in a city, let your renters know whether or not they'll need to pay to park. If your studio is in a more rural location, let them know about the benefits of renting your space over more cosmopolitan areas, such as free parking, beautiful scenery, etc.
Inform them of any hidden costs. Try to be as upfront as possible about any additional fees the renters will have to pay if they rent your studio. You want them to have as memorable an experience as possible so that they'll come back again (and potentially tell their friends)!
Notify them of any overtime fees. Let your renters know right away if they'll be charged for staying longer than their scheduled time frame or if you have a "grace period" if they are running a little behind schedule. It's fair to charge for overtime. Just make sure your renters are aware of these charges beforehand.
Inform your renters about local rules and regulations. Your studio likely has to uphold specific standards to comply with local law. This includes laws about fire safety, emergency exits, alcohol sales, and excessive noise. Being upfront about these rules will allow your renter to decide whether or not your studio is right for them.
For more information, check out whether a recording studio is a good investment.

Expand Your Rental Pool
Before you can make money renting out your video studio, you need to know all of the potential renters you can market your studio space towards. While videographers are the obvious choice, there are plenty of other people who may be interested in your space for different purposes, like for hosting corporate events, exhibitions, and more.
Whether or not you can rent your studio for less conventional purposes will depend on your space's size, aesthetics, and location. If your studio is small and lacks the atmosphere it would take to host non-film related events; then it's a good idea to focus on advertising to filmmakers.
Rent It to Videographers
If you want other videographers to rent your studio, you need to know what they are looking for to provide them with the best experience possible.
Other than the size, location, and rate of your studio, videographers are also interested in the equipment you offer, whether or not you will have an assistant on set to help them during their shoot, and if your space is soundproofed.
Below we will go over these factors in detail:
Tell them if the equipment rental price is included in the rate. Let your renters know if they'll have to pay extra for equipment and what equipment you have to offer. Transparency is key!
Let them know if you have an assistant available. Some filmmakers enjoy having an assistant during their shoot to help them set up space and make the most of their time. If you have an assistant available, ask your renters if they would like to employ them for an additional fee. Having a helper available is a useful service that may set your studio apart from others that don't offer this support.
Notify them as to whether or not the walls are soundproof. If the surrounding buildings around the studio are loud or the videographers plan to make loud noises for their film, soundproofing is very important. Depending on the type of video the renters are making, your space's ability to contain sound may be the deciding factor as to whether or not they want to rent your space.
Check out this clip by EpicMind Studio to learn more about what videographers or photographers may be looking for when renting out a studio. In the video, expert photographer Vadim Chiline goes through some unexpected items professional creatives may want to have in their studio, such as a kitchenette, storage space for props, and more.
Advertise Your Studio for Corporate Events
Sometimes corporate offices host some of their team meetings or annual events offsite. If your studio is large enough, empty enough, and the location is good enough, you may be able to rent it out for these kinds of events.
You can post your video studio's rental information on various websites to reach businesses looking for a cool hosting location (more about this below). You can also reach out to local business owners to let them know your space is available for their next function.
Always check your municipal laws before renting out your studio for corporate events (or any other type of event).
Lease It for Exhibitions
If you have enough room in your studio, why not rent it out for an exhibition? Having exhibitions is a great way to earn some extra cash while also getting exposure. When people come to your space for the event, they may like it so much that they want to rent it out for a different event in the future.
If renters host an event that they plan to charge for, such as an art show, you may be able to claim a percentage of the proceeds along with the rental fee.
Rent It for Personal Events
Depending on your space's look and size, some people may be interested in renting it for personal events, such as bridal showers, birthday parties, and even weddings.
It's unlikely that you'll have all of the cutlery, chairs, tables, and other items necessary for these kinds of events. Therefore, you may want to team up with a party rental company that will supply your renter with all of the things they need to host their function.
Market It As Storage Space
If you have space, you can rent out your video studio as a storage area to house other people's stuff. Using your studio as storage space is an effortless way to earn extra cash since it requires very little interaction with your renters.
Set a rate for your space and tell your renters how long they'll be able to store their things there. In your contract, make sure to mention how often they'll be able to access their items and the conditions of your legal liability.
Storeatmyhouse

is a website that connects hosts with people looking for storage space in your area. This site allows you to list your storage space for free. Upload details about your space and the rules you want renters to abide by, and Storeatmyhouse will find you a match. 
Don't Spend a Lot of Money Advertising Your Studio
Listed below are several ways to rent out your studio, from website services to word of mouth to online forums. These methods are generally very affordable, so you won't have to spend a lot of money advertising your space.
Peerspace is a website that allows you to advertise your studio space. It's very convenient and user-friendly. All you have to do is upload information about your video studio to their site, and renters will be able to view and reserve your studio with just a few clicks of their mouse.
A wide variety of renters use Peerspace's services to find locations for film shoots, photoshoots, events, meetings, and more.
It's completely free to list your studio on Peerspace. Once it's listed, you'll get support from the Peerspace team, who will help you find suitable renters.
If you are looking for an easy way to spread the word about your studio to potential renters, Giggster has you covered. The sign-up process on Giggster will take you five minutes (or less). All you have to do is go on their site, fill in a couple of details about your video studio, and you are good to go!
Giggster was explicitly created for professionals in T.V., film, and advertising. Everyone who wants to rent your studio has to have production insurance and filming permits before they can book. Once the renters have fulfilled these requirements, all they have to do is select the property they want, contact the host, and book the venue space.
This excellent platform allows you to communicate with your renters, receive payments, and share booking details all in one place, making the rental process hassle-free.
Splacer is another excellent website for connecting studio hosts with renters. To sign-up, you'll provide some general information about your studio. Then, someone from Splacer will reach out to you for pictures of your space, additional details, and events you are willing to host.
Once your studio is listed, you'll be able to communicate with event planners and discuss any additional details. The renters will be able to pay you directly through Splacer, so you'll know that the payment is secure.
Make a Post on Craigslist
Craigslist is another excellent website for advertising your video studio. On Craigslist, you can make a free advertisement that lets people know you have a video studio available for rent. You can include text, photos, and contact information on your post so any interested parties can reach out to you for additional details.
The downside of Craigslist is that it isn't as convenient as the previous sites on this list. Unlike Peerspace, Giggster, and Spacer, you won't be able to receive payments or contact your renters through Craigslist. However, you'll be able to reach a large group of potential renters who you may not have been able to reach through other channels, so it's still a good idea to put up an advertisement on this site!
Promote via Word of Mouth
Word of mouth is one of the most effective ways to advertise studio spaces. In fact, people are 92% more likely

to believe recommendations from family and friends over all other types of advertising. 
Therefore, you should try to ensure that every renter has a fantastic experience so they'll be more likely to share your studio with their network.
To make sure they have a wonderful time in your space, try to accommodate them and offer more than the bare minimum. The services you offer, the features your space has, and the studio's general aesthetics make it worth mentioning in the future.
Also, be upfront about any potential hassles, such as limited parking or bathroom access. Although these may be negative aspects of your studio, renters will probably view them more positively if you tell them ahead of time than if they find out at the last minute.
Put Up Signs
Outside of your studio, put up signs telling people that you have a space for rent and give them a number to call. Having a posted sign is a great way to inform the residents about your rental so they can spread the word with their friends, family, and acquaintances.
On the sign, put the size of the space, events you'd be comfortable with hosting, and other pertinent information.
It's also a good idea to include a high-quality photo on the sign, so people passing by can get a sense of the space. Plus, reading a lot of text can be cumbersome for viewers. Good pictures, however, can draw them in and make them curious about what you have to offer.
Spread the Word on Social Media
Facebook, Twitter, Instagram, and other social media forms are useful tools to notify friends and family about your studio space. Social media is prevalent, with approximately 72% of Americans

using some media platform, so you have the potential to reach a lot of renters through these channels.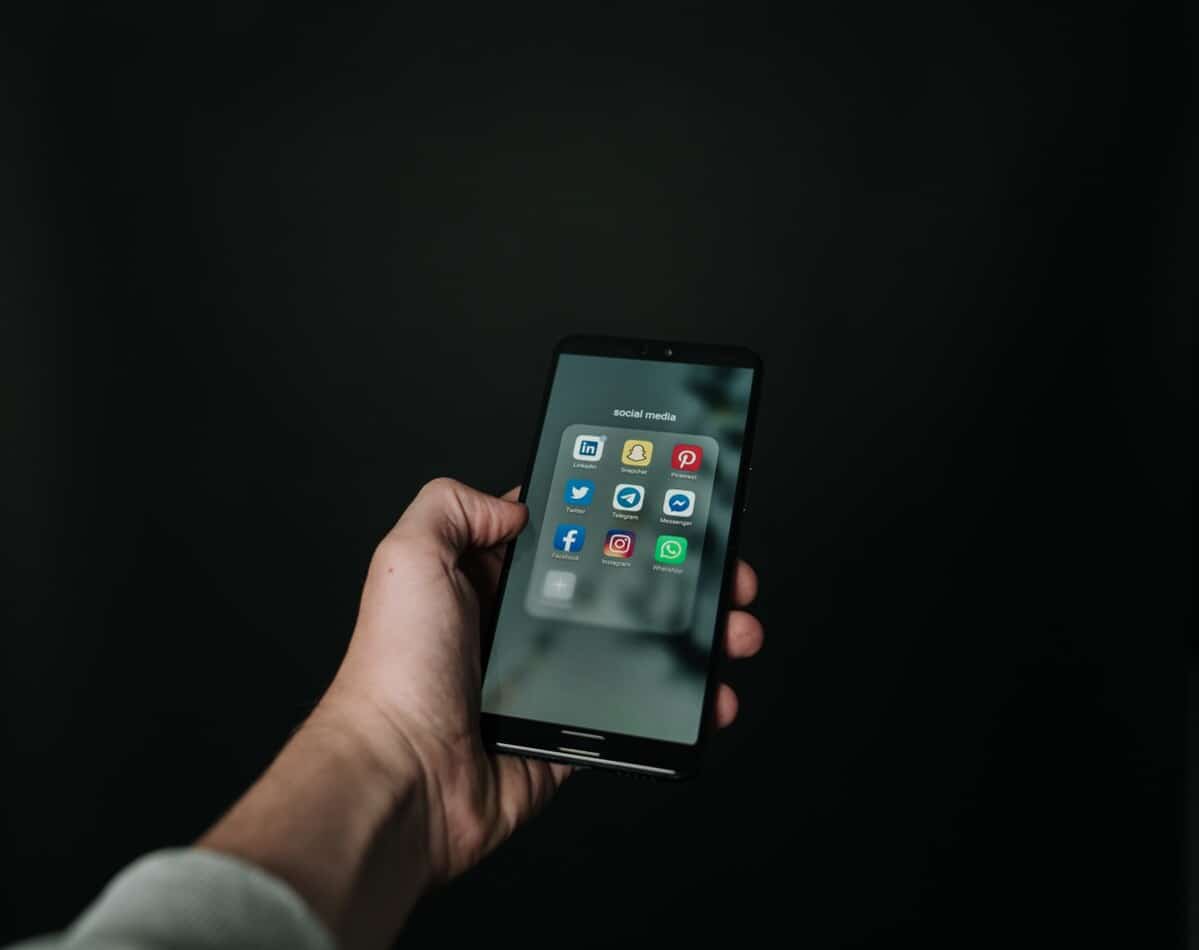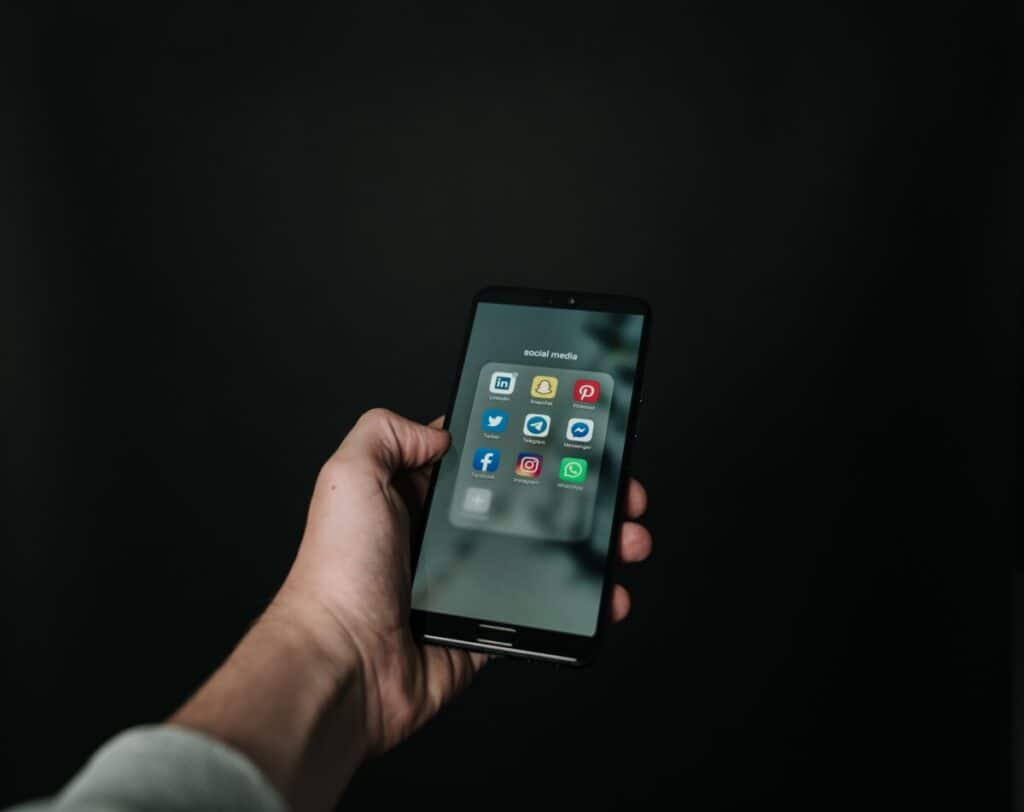 Ask your friends to share posts about your studio with anyone they think may be interested. Or ask them to share your post on their wall. The more people your post is viewed by, the better!
On Facebook, there are pages specifically for people with specific interests, such as filmmaker groups, photography groups, etc. On these pages, you can tell other creatives about the studio space you have for rent. However, Facebook's policies on personal advertisements are always changing, so make sure you comply with their rules before you post.
Advertise Through Good Reviews
If you want to make money off of your studio, your renter's reviews matter. Having negative reviews or no reviews may make people worried about renting your space. Positive reviews give people some assurance that the studio is worth their money, especially if they cannot come to check it ahead of time.
Make sure your space doesn't have chipped paint, a nasty bathroom, or other serious flaws. Your renters will not be pleased and will likely write negative reviews about your space if you do. The best way to avoid this is to keep your area orderly and well-maintained. While this will cost you a little extra money, it will be worth it for the glowing reviews!
Always ask happy renters to review your studio online so that you'll continue to advance your online rating. Having positive reviews will also make people feel more comfortable renting your space. If you'd like more detailed feedback from your rentals, either give them a phone call or send them a survey email. This feedback will help you improve in the future!
Ways to Make Money Without Renting a Studio
There are also some ways you can make money that doesn't require you to rent out your studio to other people.
Rent Your Video Equipment
Besides renting your video studio, you could also rent your equipment to make some additional money.
New photographers and videographers often rent gear because they haven't compiled their equipment yet. You can rent out equipment that you don't use often but aren't willing to sell or give away.
Ask your renters to sign an agreement stating that they are liable for any damages to your video equipment. This agreement should also note how long they can have the equipment and where they should return it.
Check out the site below if you are interested in connecting with other people who are interested in leasing out your video equipment.
KITSPLIT is a useful site that allows you to earn money renting out your camera gear to trusted renters.
To begin, you'll make an account on KITSPLIT and list your gear. They have a price suggestion tool to help you list your items for a competitive price. If you have too much equipment to list by yourself, one of their agents will price your equipment for you!
Next, KITSPLIT's vetted and insured renters will reach out to you. You make the final decision as to who can rent your gear. Once you accept the renter and allow them to rent your equipment, you'll receive your payment instantly—no need to worry about bouncing checks or doing tons of paperwork.
So, if you are looking for an easy and secure way to rent your gear, check out KITSPLIT. If you do, you'll be on your way to making some extra cash in no time!
Lease Out Your Props
Other than your actual video equipment, you may have some cool props in your studio that you can rent out for some extra money. If you have any furniture such as chairs, stools, or lamps, you may be able to rent these pieces to other videographers or photographers for their shoots.
Similarly, if you own any exciting backdrops, you can offer these up for rent as well.
Before you rent any of your stuff, take a good look at everything, and take pictures. If any damage occurs to your items, you'll want to have photos and a contract to back you up!
Host an Art Show
Instead of renting out your studio for events, why not host one yourself? Holding your own event will expose your space to potential renters while also providing you with money from the event's entrance fee.
One great event to host in a studio is an art show. To do this, you'll begin by contacting local photographers, videographers, and other artists in your area. If you already know artists you'd like to ask, then great! If not, this is an excellent opportunity to expand your network. Ideally, you should ask prominent artists with a following to be in your show, as this will help you draw a crowd. Ask each artist to submit one to three pieces.
Next, you should hold a press release

to make the public aware of your show. Then, mount the artwork delightfully and excitingly so that it'll be attractive to the viewers. Lastly, host an opening with food and drinks if possible. If your art show is successful, you'll have made some extra money while potentially gaining future business from people who are interested either in your video services or in renting your studio space! 
Host Video or Photography Classes
Why not put your skills to good use and host a videography or photography class in your studio? Teaching a class is a great way to earn some extra cash while also doing what you love! Plus, it helps you network with other creatives in your area.
Video studios are convenient places to hold workshops because you already have the necessary camera and lighting equipment set up and ready to go. Advertise your workshop through an appropriate avenue, such as at a local art school or online. Ask people to sign-up, pay the workshop fee, and you'll be on your way to making additional income fast!
Rent Your Parking Spot
This money-making idea will only apply to you if your studio has a designated parking spot in a parking lot or a garage. Similarly, you must be in a busy cosmopolitan area that lacks parking, such as New York City, Washington, D.C., or Los Angeles.
If you do have a parking spot in one of these busy locations, you can rent it out for the day (or longer) to people in need of parking. Renting out your parking spot is an easy way to make some extra cash without people renting out your studio space itself!
If you want to find people interested in renting your parking spot, check out the site below.
In large cities like Boston, Los Angeles, New York City, and San Francisco, it's challenging and time-consuming to find parking. If there is parking, it's often costly and requires renters to commit to long leases.
Spacer solves this problem by connecting people with parking spots to those in need of affordable parking. This site provides parking spot owners with easy money and parking spot seekers with great parking spots, meaning they won't have to worry about being late for work or paying parking fines ever again.
Conclusion
To make money renting out your video studio, you should be clear and truthful about its specs. If your studio has the right aesthetic, you may be able to rent it for non-video related purposes, such as exhibitions, corporate meetings, personal events, and more.
Try to use free advertising channels, such as social media, word of mouth, Craigslist, Giggster, Peerspace, and Splacer, to promote your space.
If you'd like, you can also make money off your video studio without renting it by leasing your equipment, renting your parking spot, or hosting an art show or a workshop.
Want to light a video studio on a budget, find out here!

Sources
Was this article helpful?
Recent Posts
link to How To Allow QuickTime To Access Microphone 🎙️  
QuickTime is a vital app for many Mac users, and if you've recently bought a new microphone, you might wonder how to use it optimally. QuickTime cannot record audio content if it doesn't have...
link to How Do I Test My Microphone? 🎙️
Every microphone leaves a unique signature on the quality of its output. If you're a podcaster trying to melt your way into your audience's hearts, a muddy, distorted recording won't cut it....