Every musician knows that to record a masterpiece; one should always be original and think outside of the box. While that is true, the 'box' is essential; your music studio's walls form the physical space where all the magic will happen, ultimately making them a critical aspect of the creative process. So, what is the best color for your music studio walls?
The best color for music studio walls is blue because it stimulates creativity and is easy on the eyes. It also comes in a variety of shades and is cost-effective because it is widely available. However, your choice can vary based on genre and taste.
This article will help you learn more about why blue is the perfect shade for you to surround yourself with while producing. Moreover, you will learn about the best paint brands, the right shades, and the right finish for your studio. And if blue is not your color, you'll find out the kind of colors that match your genre.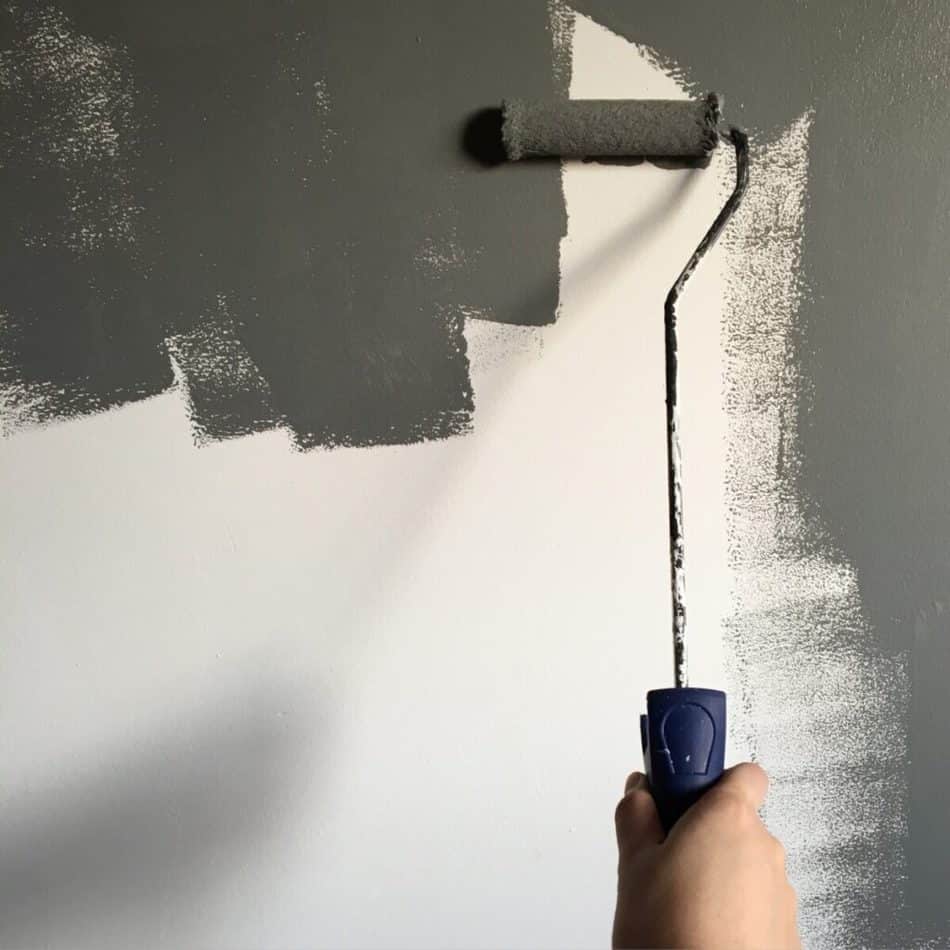 Colors and Genre: A Brief Overview
For rock or pop tracks, a vibrant is advisable, and if your music falls towards the mellow side, such as classical or acoustic, then soft, comforting colors will do the trick. However, an artist may often find themselves in the studio for long hours.
Spending hours in a yellow or bright green room may create an unpleasant atmosphere and hinder the process. A musician needs a color that checks all the boxes and works with everything. As a verdict, we selected blue as the perfect color for your home studio. With its light finish yet depth-look, blue matches every mood and every décor.
Why Blue Is the Best Color for Music Studio Walls
Setting up a music studio can seem like a daunting task. The color you decide will ultimately set up the atmosphere of the room. Consequently, while choosing the color to paint your studio walls, one needs to think about multiple factors that will directly affect the music you produce.
Blues do not always have to be associated with melancholy. It is a diverse color that comes in many shades to fit many moods; electric blue is loud and exciting, but sky blue is soothing and relaxing. For a music room, a deep, ocean blue will have the right psychological effect on your mood and also prove to match any existing furniture or decorations you have in mind.
Stimulative Yet Calming
Blue is associated with the sky and the sea; it is a tranquil and stable color that induces

relaxation and peace in you physically and mentally. It promotes responsibility and direction without being imposing or straining, making it the perfect color to include in workspaces or homes.
Research

has shown that blue encourages productivity and orderliness, which is why it is often seen in corporate buildings and offices. It is a safe color, making your studio a safe space for you to work in.
Light It Up the Way You Want
Blue goes with almost anything. If your studio has windows, then the daylight will further enhance the color's serenity and lightness, making it appear as open space. Blue also works with all lighting types; nowadays, many young musicians enjoy LED lighting in their studio for a fancy effect.
Blue will complement that perfectly; the color will allow for the focus to be drawn to the LED's vibrancy without seeming blindingly bright. Suppose there are no windows in the studio or LED lights. Blue will also go perfectly with brilliant white or warm yellow lighting, which is already found in most homes.
A Canvas for Decoration
With blue as your canvas, you are free to decorate your studio as you wish. It is an aesthetically pleasing color that suits different types of furniture, flooring, and paintings.

Wood floorings and white furniture pieces, in particular, will stand out against the blue, balancing the color. However, dark, wooden colors often found in musical instruments and equipment will match the blue walls and are also well-suited with blue.
Blue in Backgrounds
Blue is a universally liked color. Most people see it as a non-threatening and safe color, making it accepted and loved by almost everyone. Its association with the sky and the sea is ultimately seen as a relaxing color that draws in everybody.
If you are a singer who records covers and uploads them on YouTube, you will find that blue is the perfect background color both physically and mentally. It will blend in perfectly with your set up, being a natural color backdrop that will look stylish yet well-decorated in your videos, saving you time and effort in making you find the perfect spot for recording.
Best Paints to Buy for Your Music Studio
Below are a few paint brands that are best suited for your home music studio:
Last update on 2023-12-08 / Affiliate links / Images from Amazon Product Advertising API
This brand includes an interior finish and primer all in one. It is a premium, 100% acrylic paint that is easy to apply as it works with a roller, brush, and airless spray. The dry film paint is stain-resistant and long-lasting with a mildew-resistant finish. It comes in three sheens – matte, satin, semi-gloss – and 32 designer-selected, timeless colors. Our recommendation of the perfect blue would be the shade Blue Oasis or Adventure.
PRESTIGE Interior Paint and Primer in One, Blue Wave, Semi-Gloss, 1 Gallon

Ultra premium paint and primer in one
Ideal for living rooms, family rooms, media rooms, bedrooms, dining rooms and hallways
Smooth application
Last update on 2023-12-08 / Affiliate links / Images from Amazon Product Advertising API
A gallon of this paint brand is priced below $40, making it a budget-friendly option while a quality selection. With a smooth application, it comes in four different finishes: eggshell, satin, semi-gloss, and flat. The acrylic latex and primer combination makes it the ideal product to give the perfect finish on uncoated drywall, stucco, plaster, or an already painted surface.
We recommend an applicator such as a nap roller cover, brush, or pad painter for the application. It can also be thinned down with a little water if you are using a spray.
The paint's satin finish adds an element of subtlety and elegance, which may be what you are looking for in a music studio. It is also easy to clean if accidentally stained. All you need is to wipe it down or scrub gently. For your music studio, we recommend the shade Barbados or a double coat of Flag Day.
RECOLOR Eco-Friendly Interior Premium Latex Paint for Walls, Furniture and Rooms w/Eggshell Finish, 1 Quart, Storm

PROFESSIONALLY RECYCLED PAINTS: Lower cost alternative to virgin paint, without sacrificing quality....
HIGH QUALITY: Processed from carefully screened feedstock so that the highest quality recycled...
APPLICATION & COVERAGE: Durable and washable latex paint. Dry time is 2-6 hours. Clean-up is easy...
Last update on 2023-12-08 / Affiliate links / Images from Amazon Product Advertising API
If you are an avid believer in being eco-friendly and recycling or if you are simply looking to play your part in saving the earth, Recolor offers 100% recycled latex paint that has been with re-blended leftover post-consumer paint, which has already been tested, approved, and in compliance with all standards.
The result is durable, high quality, and full coverage paint. It is a lower cost, organic, and natural alternative that comes in multiple finishes of flat, semi-gloss, chalk, wall, and exterior finish. For your music studio, we recommend the Storm shade.
Sale
Rust-Oleum 329207 Ultra Matte Interior Chalked Acrylic Paint 30 oz, 30 Fl Oz (Pack of 1), Coastal Blue

Use on a variety of interior surfaces like wood, metal, ceramic, canvas and easily distress to...
Low-odor, latex formula allows for easy clean up with soap and water
Dries to the touch in just 30 minutes and covers up to 150 sq. ft.; one-coat coverage allows...
Last update on 2023-12-08 / Affiliate links / Images from Amazon Product Advertising API
Available at Amazon, this paint brand uses a low-odor formula. If you are looking to do a feature wall of just one color, this brand will give you the perfect matte finish. As it is not a latex paint, it is priced a little higher but comes in various, beautiful colors.
With blue, a musician will find themselves in an atmosphere that is reliable and productive. It exudes a sense of calmness. Conveniently, it also matches all types of furniture, décor, and equipment while proving to be a perfect background for recording covers and tracks. If blue or darker shades do not seem like the right fit for you, then as a second recommendation, we advise a lighter shade such as a classic white, beige, or gray.
Final Thoughts
When you paint your studio, make sure to use a color that resonates with your mood and inspires you to be creative. Blue is a color that has the best combination of psychological benefits, and it is also pleasing for when you film yourself singing.
Check out what I think are the best wall materials for a recording studio is here!

Sources
Was this article helpful?
Recent Posts
link to How To Allow QuickTime To Access Microphone 🎙️  
QuickTime is a vital app for many Mac users, and if you've recently bought a new microphone, you might wonder how to use it optimally. QuickTime cannot record audio content if it doesn't have...
link to How Do I Test My Microphone? 🎙️
Every microphone leaves a unique signature on the quality of its output. If you're a podcaster trying to melt your way into your audience's hearts, a muddy, distorted recording won't cut it....