What do you do when you encounter a file that's in a format your computer or mobile device does not support, like a MIDI? You can either find a program that can open it or use audio converter software to convert it to a format that your equipment recognizes. Can they be converted to Mp3 though?
MIDI files can be converted to MP3 by using an audio converter, which comes in two forms. One is an app or software that you need to download and run before doing any conversion. The other is a browser-accessible program that allows you to convert files online without having to download anything. 
This article discusses what a MIDI file is and how it can be converted to an MP3 file. You'll also find some free audio converters to try.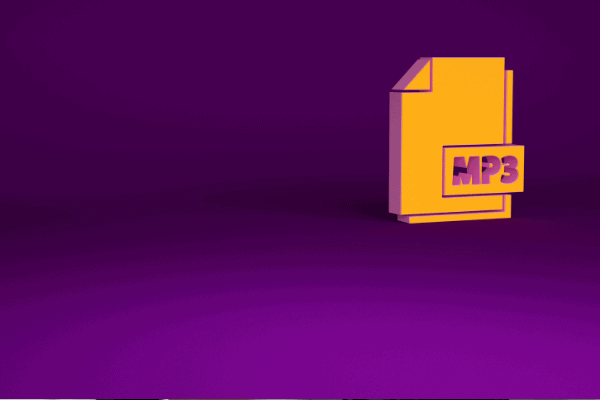 What Is MIDI?
MIDI stands for Musical Instrument Digital Interface, a universal language various instruments use to communicate. 
It is a set of instructions that dictates the duration, pitch, velocity, or volume of notes, which ones should be played, and when to an electronic device, such as a music instrument, smartphone, tablet, computer sound card, or software.
The MIDI Association explains that MIDI was invented in 1983 as an industry-standard music technology protocol to synchronize computers, tablets, smartphones, and digital music instruments from different manufacturers. MIDI is simply a way of saving audio information to disk to be played back later.
Producers, educators, and artists like musicians, DJs, and hobbyists use MIDI to create, learn, perform, and share their work.
Lifewire adds that the small size of MIDI files makes them excellent for sharing audio information among similar applications, transferring over low-bandwidth internet connections, and storing it on low-capacity devices.
What MIDI Is Not
If you're wondering what MIDI is, you probably have also wondered what it is not. Let's take a closer look at what MIDI is not:
It is not music.
It is not made up of any sound.
It does not contain sampled audio like MP3 files.
It is not a digital music file format, but it has its own extension (.MID).
Its file size is not as big as a regular audio file.
What Is an Audio Converter?
An audio converter is a tool, such as an app, software, or website, that converts one type of audio file into another. It transforms the format of a MIDI file and adjusts the audio to make it available for playback on a preferred device.
Most converters support standard music formats, including MP3, OGG, WAV, and WMA. Some also extract audio information from video files.
Audio converters are either downloadable or in software form, accessed online from any web browser. Surprisingly, some high-quality ones are completely free. Conversion procedures are similar across formats.
Check out whether you can produce music on a Chromebook.
Why Convert?
Why should you convert your MIDI files to MP3? We give you several answers:
MP3 is the most popular audio format, as almost all devices worldwide support it. 
Players that can playback MIDI files are not common.
Your favorite smartphone/tablet music app does not support the format of a new song you downloaded. 
Your device cannot identify your MIDI audio, the file won't play, generating error messages.
An audio converter can convert obscure formats into one your device supports.
Check out my ultimate guide to the Best 49-Key MIDI Controller Keyboards!
How To Convert a MIDI File to an MP3
You don't have to be an audio engineer to do this. All you need is an audio converter, which exists in two forms:
An app or a software program you have to download then run before the conversion can take place.
An online version that lets you convert files without having to download anything.
Online Converters
Are there any converters online that you can use to convert your files? As it turns out, there is. We've found the best ones online, so let's get started so that you can enjoy your MIDI files sooner!
FileZigZag
FileZigZag is a free online audio converter service that supports various formats and platforms, including audio, video, document, archive, image, and ebook.
Conversion steps:
Upload your original audio file(s).
Select the desired output format (MP3).
Wait for the download button to appear.
Hit download.
Select the location for the converted files.
Pros:
Its sophisticated conversion engine delivers one of the best quality files among online converters.
It works online, so no software download is necessary.
It supports a wide variety of file formats.
It shows all the compatible formats for your file.
It converts multiple files simultaneously.
Most of its converted audio files, even long music tracks, arrive in a tiny size.
It works with all operating systems that support a web browser, like Windows, macOS, and Linux.
It has a Chrome extension.
Cons:
Conversion takes time.
You must upload files to the website before the conversion can take place.
Files are limited to 150 MB each.
You're allowed only ten conversions a day.
Apowersoft Free Online Audio Converter
This Apowersoft Free Online Audio Converter isn't just an audio converter, as its utilities include conversion from audio to audio, video to audio, and video to video. Plus, you get other associated functions like video trim/crop/rotate/effect, subtitling, and settings for audio bitrate, audio channels, and audio sample.
Pros:
It's fast, legal, and totally free.
Convert as many files as you like.
No installation or signup is required.
No extra fees are required.
It doesn't require any setup time.
It's extremely easy to use.
It's instant and convenient.
It won't slow your computer down.
Cons:
The success and speed of the conversion depend on the number of files, CPU speed, and user internet speed.
Zamzar
Zamzar is an online audio converter service that supports the most common audio formats. 
You can use it with any modern web browser on any operating system, such as Windows, macOS, and Linux. You can also use it via email by attaching the file to a message and emailing it to a designated Zamzar address. 
View the instructions here.
To convert a file via Zamzar's website, upload it from your computer or type a URL pointing to an online file you need to be converted. You may choose to wait for an email to get the download link or wait on the website for the download button to appear if you want to download the converted file right away.
Pros:
It converts both online and local audio files. 
It works on any operating system and most web browsers.
It supports many audio file formats.
It lists all compatible formats into which you can convert your audio file.
It offers two access methods to converted files: immediate download or an email link.
Cons:
The free version does not support large files over 50 MB.
The free version limits conversions to two per session per day.
Its conversion is sometimes slower compared to those by other online converters.
Downloadable Converters
A critical disadvantage of online converters is the dependence of their success on the user's internet connection and speed. Network blockages also add to the conversion time. 
Third-party converters like those below save time and energy and offer the same functions as their online equivalents.
MediaHuman Audio Converter
MediaHuman Audio Converter is a freeware application for Windows and macOS that converts music into various formats, including Apple lossless.
Pros:
Its interface is straightforward and intuitive.
It's absolutely free.
It converts all key audio formats.
It directly converts one lossless format into another without intermediate conversion.
It exports converted files to the multimedia libraries of Apple's Music and iTunes apps while giving you the option of selecting a specific playlist.
It supports batch conversion.
It keeps the original folder structure.
It extracts audio tracks from videos.
It searches for missing cover art images using several online services.
Con:
It's not available on mobile devices.
Apowersoft Video Converter Studio
Apowersoft Video Converter Studio is a third-party converter that edits and manages video and audio efficiently while burning several video files into one. Editing video is much simpler than its online equivalent.
Its shutdown assistant turns off the computer after all files are converted, which means you can leave the program to do its thing while you multitask, saving lots of time. 
Conversion steps:
Download and install the app, then launch it.
Click the "Add" button to select MIDI files and upload them to the program.
In the "profile" field, select "audio" from the pull-up menu and choose MP3 as the output format.
In the "output" field, choose the destination folder.
Hit the "convert" button.
Locate the file and test it.
Pros:
Easy to set up—three minutes max.
It's fast and convenient, particularly for converting multiple files.
Cons:
The conversion time depends on the number of files and user CPU speed.
Download and installation are necessary.
Freemake Audio Converter
Freemake Audio Converter is an all-purpose music software that converts audio files, extracts sound, uploads music to iTunes, provides cloud storage, and more.
Pros:
It is remarkably easy to use.
It supports common audio file formats.
It is capable of bulk conversion.
It merges multiple files into one file and converts the result to a new format. (Or the same one, if you prefer).
It adjusts the quality of the file before converting it.
It runs on Windows 7 and later but also works with older versions. 
It extracts audio from videos.
It supports more than 50 audio file formats.
It's absolutely free.
It has no limitations.
No need to sign up.
Cons:
It is limited to converting files with a playback time of up to three minutes. To convert larger audio files, buy Freemake's Infinite Pack.
Beware of this software installing other programs during the setup process. However, you can disable unwanted extras later.
Conclusion
These are just a few of the outstanding, high-quality audio converters. The internet is littered with many more that cater to users of all levels. Like the MIDI to MP3 online converter, the simplest one can be used by even the least tech-savvy among us.
Try at least three top audio converters before settling for one. With the downloadable kind, choose a company that runs all their installation packages through a virus, malicious code, and malware-checker like Virus Total. Developers like MediaHuman offer file download safety guarantees.
Sources