Audio interfaces are one of the mainstays in any home studio. These nifty devices allow you to connect your equipment to your desktop or laptop computer so that you can work on your recordings with a digital audio workstation. But do you need an expensive audio interface for your recording needs?
Whether you need an expensive audio interface depends on what you need it for. An expensive audio interface may be a better investment due to its durability, slightly better sound quality, and the features, plugins, and better components that it offers. They also tend to have updated technologies.
However, that's not to say that you should avoid budget audio interfaces as there are instances where they might come in handy, saving you the added cost of buying a more expensive interface when you don't necessarily need them.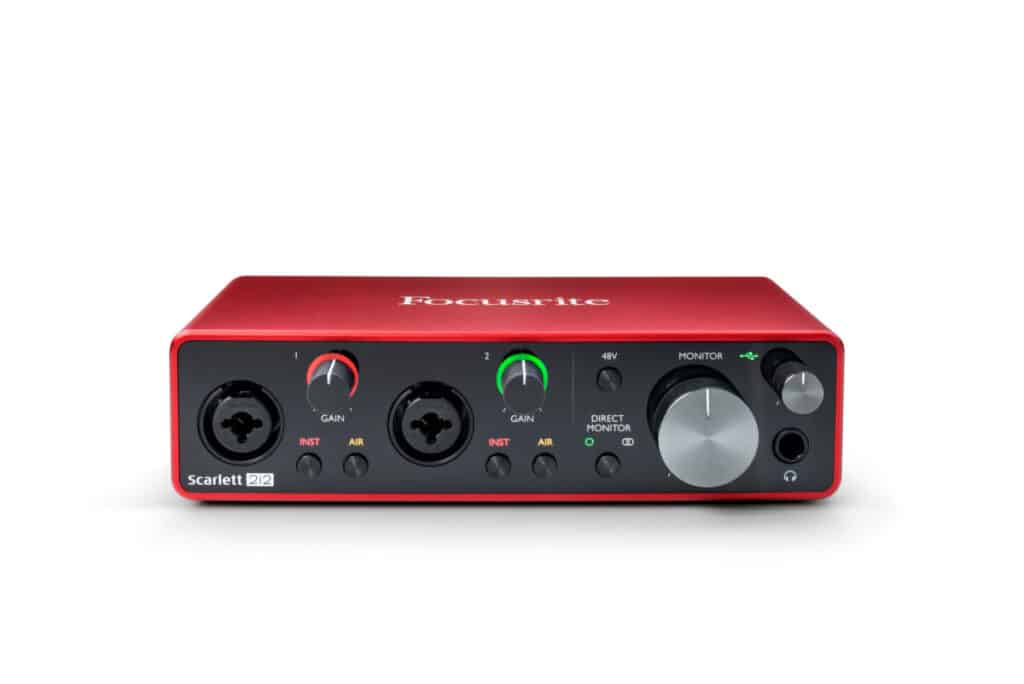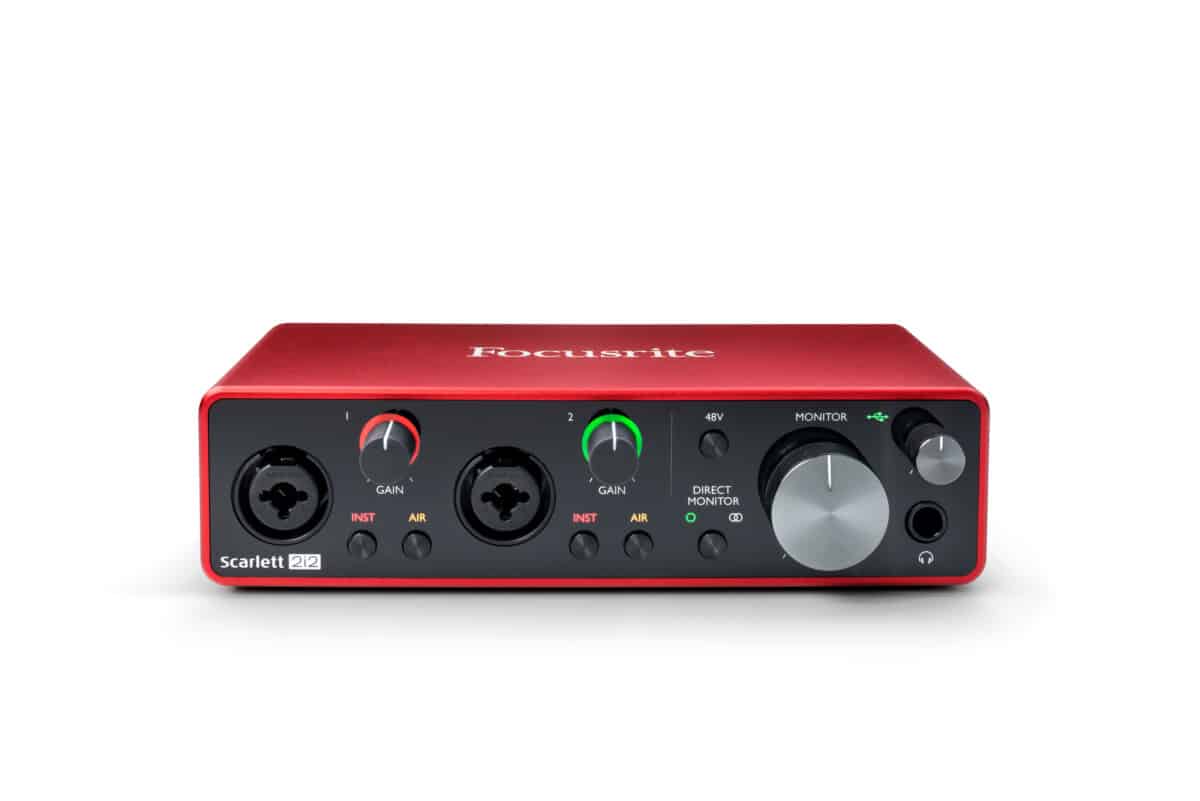 What Causes Increases in the Price of an Audio Interface?
Prices for audio interfaces run the range of budget devices that cost around $100 to high-end interfaces that can cost more than $1,000.
The increase in the price of an audio interface can be caused by the following:
More expensive interfaces have more inputs, outputs, and features.
The quality and durability of materials used makes more costly audio interfaces last longer and more resistant to damage
Pricier audio interfaces may sound better, offer higher sampling rates and more bit depth.
More expensive interfaces are less prone to be obsolete soon.
At its most basic, an audio interface allows you to connect microphones and instruments to your computer. It can then convert signals coming from these sources into something that your computer and digital audio workstation can recognize.
Audio interfaces will also route the audio produced by your computer to your speakers or headphones. It can also provide gain for audio signals coming from your instruments and microphones.
For more information, check out my top alternatives to audio interfaces.
More Features, Inputs, and Outputs
The number and types of inputs and outputs are your primary concern when it comes to audio interfaces. These devices start with a two-channel setup, and some can accommodate hundreds of channels. General rule: the more the inputs and outputs there are, the more expensive the audio interface will be.
Consider the PreSonus Studio 24c and PreSonus Studio 26c, both from Amazon.com. These audio interfaces have the same USB-C connectivity, XMAX-L preamps, a headphone output, two main outs, and a MIDI in/out.
However, the 26c has two line-outs, so it's more expensive.
Last update on 2022-11-25 / Affiliate links / Images from Amazon Product Advertising API
Last update on 2022-11-25 / Affiliate links / Images from Amazon Product Advertising API
Features
More expensive audio interfaces may offer a lot of extra features that make their prices justified. Some of the features that these high-end interfaces may offer that cheaper devices may lack include:
A built-in mixer for the preamp, which allows you to skip using a digital audio workstation and mix sound live
Phantom power
More routing options
Plugins and Better Components
More expensive audio interfaces have better preamps, digital to analog converters, and analog to digital converters, along with their own plugins.
For instance, the Universal Audio Apollo Twin X QUAD Heritage Edition from Amazon.com only has two channels, but it:
Provides top-notch analog to digital and digital to analog converters that have low noise and wide dynamic range
Uses Unison-enabled preamps that allow you to process audio with almost no latency
Processes audio in real-time using some of the company's best plugins
Thunderbolt 3 compatible
Comes with a full version of the LUNA, a fully integrated recording system for MAC users
This audio interface allows you to work with low output sources such as ribbon mics. The digital signal processing technology they use is also top-notch.
You can rely on this audio interface without having to fire up your DAW. This can be a big help for those who want a quick way to mix and work with their music on the fly.
Also, because the plugins can run using the processor on the audio interface, you don't have to use a lot of computing resources on your desktop computer.
Sale
Universal Audio Apollo Twin X QUAD Heritage Edition
A special edition of UA's acclaimed Apollo Twin X interface — with a premium suite of 5 award-winning plug-in titles from Teletronix, Pultec, and UA — a $1,300 value
Elite-class A/D and D/A conversion derived from Apollo X rackmount interfaces paired with 2 Unison mic preamps deliver stunning models of classic tube and transformer-based mic preamps and guitar amps
2 Unison mic preamps offer stunning models of classic tube and transformer-based mic preamps and guitar amps
Last update on 2022-11-26 / Affiliate links / Images from Amazon Product Advertising API
Durability and Solid Build
More expensive audio interfaces are more durable than cheap ones. Most of the time, the differences in prices between a cheap and a high-end audio interface that pretty much offers the same channels, features, and components lie on the materials used to make each one.
Sound Quality
Some musicians and enthusiasts say that there is no significant difference in the sound quality between a cheap and an expensive audio interface, such as these products from Amazon.com:
Sale
Last update on 2022-11-26 / Affiliate links / Images from Amazon Product Advertising API
Sale
Focusrite Scarlett 2i2 3rd Gen USB Audio Interface for Recording, Songwriting, Streaming and Podcasting — High-Fidelity, Studio Quality Recording, and All the Software You Need to Record
Pro performance with the finest pre-amps - Achieve a brighter and a more open recording thanks to the best performing mic pre-amps the Scarlett range has ever seen. A switchable Air mode will add extra clarity to your acoustic instruments when recording with your Scarlett 2i2.
Get the perfect guitar and vocal take - There's no need to sacrifice your tone with two high-headroom instrument inputs to plug in your guitar or bass so that they shine through. Capture your voice with clarity and your instruments in all their glory without any unwanted clipping or distortion thanks to our Gain Halos.
Low-noise for crystal clear listening - Two low-noise balanced outputs provide clean audio playback. Hear all the details and nuances of your own track or music from Spotify, Apple Music and Amazon Music. Plug-in your own headphones via the output for private listening in high-fidelity.
Last update on 2022-11-26 / Affiliate links / Images from Amazon Product Advertising API
Sale
Audient Audio Interface (iD22)
10-In, 14-out desktop interface
2-In, 6-out high performance
2 superb Class-A mic Preamplifiers & 1 discrete jfet instrument input
Last update on 2022-11-26 / Affiliate links / Images from Amazon Product Advertising API
This Kley de Jong video shows us that there is very minimal difference between them:
So when it comes to sound quality, you might find that the improvements are minimal. It's up to you to decide for yourself if the improvements justify the added cost.
Bit Depth and Sample Rates
On the other hand, more expensive audio interfaces offer higher bit depths. Most of the more affordable audio interfaces out there give you 16 bits, while more expensive ones typically offer 24 bits.
With 16 bits, you can have CD-quality recorded audio, but it can be pretty noisy. As such, the more quiet parts of your audio will be noisy. When you work with 24-bit recordings, you can process the audio more smoothly than those recorded in 16 bits.
Another thing you should watch out for is the sample rate. While a higher sample rate doesn't necessarily mean that you get better quality audio, it can capture all the information in a recording.
Futureproof Your Equipment
The thing with audio interfaces is that the technologies that come with them often become obsolete in time. Check out what the included studio software, plugins, and virtual instruments can do.
With audio interfaces, it makes sense to get one that will give you what you need. However, it's more important to get an audio interface that will accommodate what you want to do in the future.
You really don't want to buy a cheap audio interface today and then trade it in after a few months because your needs have changed.
Check out whether you can use Chromebooks for music production
When Do You Need an Expensive Audio Interface?
When you need an expensive audio interface depends on what you're going to record and what equipment you're using. You can probably get away with a more affordable audio interface if you are working on a demo version or you just want to post your songs' MP3s online.
With the lower quality required of these recordings, you can get away with a 44.1-kilohertz sample rate and a bit depth of 16 bits. Aside from that, you can use a more affordable audio interface when:
You're recording in a home studio.
You only need one instrument and microphone, so you don't need that many inputs and outputs.
You're recording strong signals going into your interface, and you don't need too much gain.
You don't find the increase in price justifiable.
On the contrary, professionals, especially those into jazz music production, will require higher bit depth and sample rates. For these uses, a more expensive audio interface that delivers a bit depth of 24 bits and sample rates of 48, 88.2, 96, 176.4, or 192 kilohertz.
Other times that will require you to invest in a more expensive audio interface include:
You are recording music with a lot of instruments and vocals, which would require more outputs and inputs for your recording.
You want your microphones and instruments to have their own inputs.
If you travel with your audio interfaces a lot, solid build quality is essential
If you're using high impedance or ribbon mics, which need a lot of boost in gain.
You want to future-proof your equipment.
Conclusion
Single-channel budget audio interfaces can produce excellent quality sound with preamps, analog to digital, and digital to analog converters that do an exceptional job. However, because your recording needs might change from time to time and in the future, investing in a pricier audio interface might make more sense.
These devices can boost microphone gain, process sound using their own resources, and offer you better components and more capabilities.
Sources