Professional studio equipment doesn't come cheap, which may sometimes lead you to try other methods. You may think it's impossible to record vocals without professional equipment but singers do it all the time and still get decent results for professional multi-track mixing. So, how can you record vocals at home without a mic?
Here are a few ways to record vocals at home without a mic:
Record vocals on your phone.
Get a digital voice recorder.
Record vocals on your laptop with wired headphones.
Use your digital camera in a quiet environment.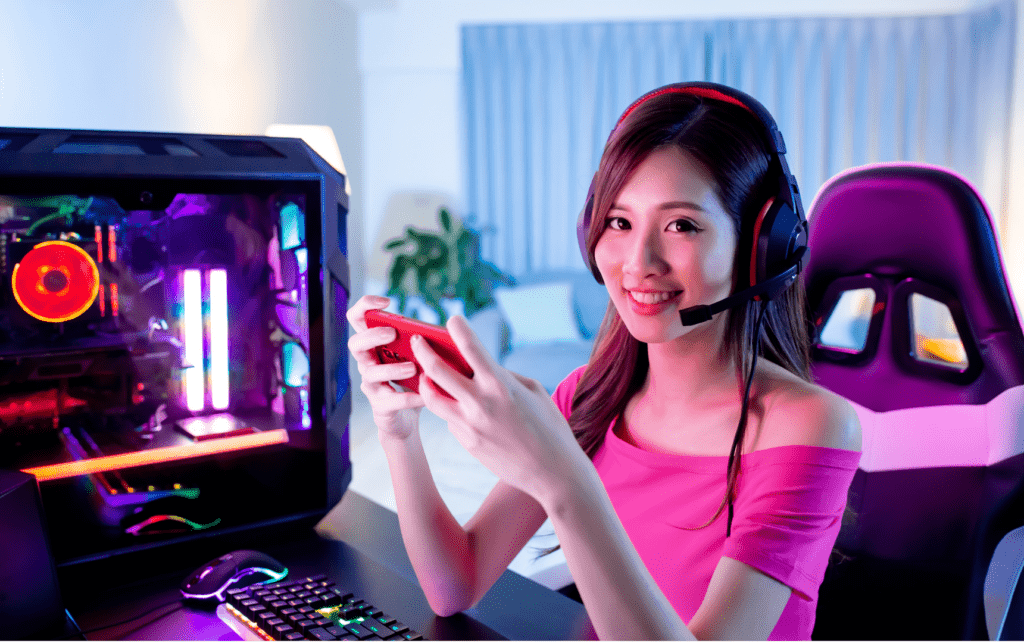 1. Record Vocals on your Phone
All phones come with an in-built microphone, also called the mouthpiece. Whenever you want to sing and record but have no microphone, your phone's inbuilt mic can be the solution you desperately need.
But before using your phone as a mic, remember that the audio quality won't stand up to professionally recorded vocals. You should record multiple takes and choose the one that turns out better than others. And make sure to record the vocals separately from the music. Nevertheless, you can't expect stellar clarity. All you can get is decent vocals by following these simple steps:
Find a Noise-Free Environment for Your Vocals
Expert vocalists have had their fair share in dealing with noisy environments while recording. From their experience, we learn that parks, streets, and subways make bad environments for good vocals. Microphones are also very sensitive to sound; they'll get everything in the background, including the slightest noise from your humming refrigerator.
Noisy environments ruin good vocals because the noise will be captured in the vocal's background. Sure, you can try denoising software. However, these apps cannot completely edit out the noise without making it all sound weird. So, choose a quiet room that's not adjacent to your cranky neighbours or right next to the street.
Consider the Size of the Room
The size of the room also matters as it determines how good your vocals sound. It also determines how sound bounces off the surrounding surfaces (reverb). A big room can make your vocals sound like they're coming from miles away. On the other hand, a small room feeds too many echoes into your recorded vocals.
Find a room filled with curtains, furniture, fluffy carpets, and other soft, sound-absorbent materials. These items do a good job diffusing echoes and absorbing reverb. This way, your phone's mic captures a clean, decent-quality audio.
Find the Sweet Spot for Your Phone's Inbuilt Microphone
Calculating how far your phone should stay from your lips can be quite frustrating. Every microphone — including the inbuilt ones — has a "sweet spot" (the perfect distance between your mouth and mic). It allows you to capture decent-quality audio.
If you ever recorded audio on your phone, you'll notice that the further you go, the lower the volume of your recorded vocals. The closer you get, the clearer and louder your vocals sound. And that's what you want your audience to hear — loud and clear vocals.
Finding the appropriate distance for your mic is a matter of trial and error. A slight movement from the mic could greatly impact the quality of your vocals, especially when using your phone as the microphone. To get things right:
Locate your phone's mic and hold out your phone as far as your arm can reach. Tilt the phone so that the mic faces you directly. Sing and record your sessions. And keep trying different angles while recording.
Bring your phone very close to your lips and hit record. Does it sound good? You'll notice that the vocals come out best with the mic closer to you. But that's not the end of your experiment. 
Try other distances and see how it goes. This should give you an idea of where the sweet spot is for future sessions. Naturally, vocals sound best when the microphone stays close to you. But not too close since you risk clipping (clipping occurs when the vocals hit too hard, and the mic records the extreme highs. The editing software then crops/clips the topmost part of the waveform).
Process the End Result With a Free Vocal Editor App
You've finally found the sweet spot for your phone's mic and recorded your masterpiece. It's time to add the final touches.
A vocal editor app adds effects and filters to make your vocals sound good. Free apps like WavePad support features like pitch shifting, eq, reverb, and noise reduction. Of course, you won't get a pro-level outcome, but generally, the results are good enough to send to your family, friends, and a professional mixer.
Vocals recorded on the phone can sound good once you get the distance and processing right. If you need more professional results, send your recordings to a professional mixer.
Tip: If you're serious about professional audio, we strongly recommend using an external microphone.

Even though all mics capture sound the same way, external mics often tend to be of higher quality. And the results won't be far off either.
2. Get a Digital Voice Recorder
Digital voice recorders are descendants of the old cassette recorder. Voice recorders are still popular among journalists and singers because of the following:
They're portable.
Record better than smartphones.
They allow users to record readily available vocals and transfer them to a computer for processing.
Best Digital Voice Recorders
When scouting for a digital recorder, you want a device that helps solve some of the challenges in your environment or offers multiple features in one package.
Here are our top three digital voice recorder picks (all available on Amazon.com):
Olympus WS-852. The Olympus WS-852 houses several features for vocalists. If you're struggling with singing loud or low vocals all the time, the auto mic sensitivity feature is designed for you. It keeps your vocals consistent at all times. Unfortunately, the device doesn't support noise cancellation, but that's compensated for by the inbuilt stand that keeps surface vibrations at a minimum.
Sale
Olympus WS-852 silver voice recorder with true stereo mic, 4GB, 110 hours battery life, microSD external memory, USB, with MP3 file format.

High quality recording
USB direct connection
MP3 recording format
Last update on 2023-12-07 / Affiliate links / Images from Amazon Product Advertising API
Sony ICD-UX570. The Sony ICD-UX570 features a sleek, portable design. This gadget houses a special recording level meter that shows vocalists a clear picture of how much volume the right and left channels get. Also, if you're tired of tweaking several settings on other digital recorders, this device only has three settings: Normal, Focus, and Wide-Stereo — for all your audio quality needs.
Sony ICD-UX570 Digital Voice Recorder, ICDUX570BLK, usb

Enhanced sound quality
Newly updated slimmer design
Built-in stereo microphone and voice operated recording
Last update on 2023-12-07 / Affiliate links / Images from Amazon Product Advertising API
Evistr L157. Are you always recording in a noisy environment? The Evistr L157 comes with a dynamic noise cancellation microphone. It's easy to use thanks to its simple interface and straightforward file management.
Sale
64GB Digital Voice Recorder Voice Activated Recorder with Playback - Upgraded Tape Recorder for Lectures, Meetings, Interviews, Audio Recorder USB Charge, MP3

Upgraded Recording Quality: new design digital voice recorder, dynamic noise cancellation...
Voice Recorder Easy Transfer File to Computer : this recorder device can set recording quality at...
Simple & Powerful Recording Device: easy to figure out, press REC: starts to record; press STOP,...
Last update on 2023-12-07 / Affiliate links / Images from Amazon Product Advertising API
3. Record Vocals on Your Laptop With Wired Headphones
Did you know that you can have your own professional studio with just a laptop, a pair of wired headphones, and pro-grade editing software? FL Studio

is a great software package that turns your laptop into a studio. It's bundled with tons of different acoustic instruments, effects, tuners, and everything a professional vocalist needs.
Let's talk about how you can record your vocals using a pair of wired headphones and mix it all up with this incredible software.
Choose the Right Headphones
Headphones come with in-built microphones. When recording vocals using headphones, we recommend wired sets from high-end companies like Sony. Wireless headphones are great for music, movies, and gaming.
However, you shouldn't use them when recording vocals. The problem with wireless headphones is that they lag when recording vocals on a track in FL Studio. They take too long to send and receive signals from your laptop. On the other hand, wired headsets experience little to no latency since the signal flows within the same circuitry.
Get a pair of wired headsets with the mic along the wire. This feature will help you adjust the distance of the inbuilt mic from your lips.
Download and Install FL Studio
Fl Studio

is a powerful digital audio workstation (DAW) used by some of the best producers in the world. It comes in a free version for users on a budget. Instead of limited free trials, singers can edit their vocals for as long as they wish. The free version has many locked features, but the ones left can still make good vocals sound better at no cost.
We recommend downloading the free version from the official site. Cracked versions cause a multitude of problems in the long run – trust me.
Connect Your Headsets to Your Laptop and Start Recording
You can record your vocals on FL Studio in different ways. Before you hit record, make sure you've checked the latency. FL Studio only allows you to hear your vocals when it finishes processing. A high latency distorts the sync, meaning that your vocals won't match the beats and other instruments.
Also, ensure that you're using the right driver. Hit the F10 key on your laptop and select the audio tab. Scroll down to the Device dropdown menu and select FL Studio ASIO. That's your audio driver.
Using DAWs can be somewhat intimidating for new users. If you need further instructions on how to set up your interface, read more on the FL studio setup

.
4. Use Your Digital Camera in a Quiet Environment
Your digital camera is also an asset if you don't have a mic to record your vocals at home. Digital cameras come with inbuilt microphones as well, although the overall vocal quality from a digital mic has always been criticized. Why, you might ask? It's hard to sing with a huge camera up on your face.
Remember our sweet spot? Unlike microphones and headsets, digital cameras have to stay at a further distance to get some room for video. However, the further you go, the inbuilt mic faces a big challenge getting the vocals right.
Luckily, there is a way to record good quality vocals with your digital camera.
Find a Quiet Environment Indoors or Outdoors.
Do you plan to record in a room or outdoors? Indoor recording requires a quiet room full of furniture and other sound-absorbent materials. Fit your recording room with extra-large curtains, thick, fluffy carpets, a bed, cushions, and any soft materials you can find. This helps "deaden" the recording environment.
If you're recording outside, find a quiet environment. Use a soft but not too thick material to cover the inbuilt mic from blowing winds. For professional sounds using a digital camera, use a high-quality windscreen to prevent wind from blowing directly in your mic.
Stay Close to the Camera
The camera's onboard microphone is just like other mics. The closer you get, the better the audio quality. Stand close to your camera for more precise sounds. Remember, if you're shooting a video to go with your vocals, stay close but not too close. You may also have to sacrifice the video for better quality vocals.
Some experts recommend placing the camera on a tripod to prevent unnecessary movements and noise caused by moving its internal elements.
With a digital camera, the vocal audio quality won't be excellent. Other than the distance concerns, the camera's automatic settings can also tamper with quality. Some digital cameras automatically analyze the incoming sound. If the volume falls below the threshold, the camera bumps it up. When it gets too high, the settings reduce it in an attempt to equalize sound.
Lastly, edit your voice clip with a vocal editor. Add your preferred effects, filter out the background noise, and you're good to go.
Key Takeaways
Recording your vocals at home without a microphone isn't impossible but takes time. The best solution is to use another device with an inbuilt mic.
Although the quality will sound degraded, here are some of the things you can do to make your vocals sound good:
Stay close to the microphone but not too close.
Make several trials before the actual session.
Find a nice, quiet environment.
Place lots of furniture, cloth, or boxes, in your recording room.
Use a vocal editor to edit the final result.
Get professional help from a trustworthy sound engineer.
Sources
Was this article helpful?
Recent Posts
link to How To Allow QuickTime To Access Microphone 🎙️  
QuickTime is a vital app for many Mac users, and if you've recently bought a new microphone, you might wonder how to use it optimally. QuickTime cannot record audio content if it doesn't have...
link to How Do I Test My Microphone? 🎙️
Every microphone leaves a unique signature on the quality of its output. If you're a podcaster trying to melt your way into your audience's hearts, a muddy, distorted recording won't cut it....