No recording studio is complete without soundproofing. After all, noises from adjacent rooms or outside can quickly ruin a top-notch recording. However, soundproofing ceilings and floors are a little simpler than soundproofing windows.
Here's how you can soundproof windows in a recording studio:
Consider the type of soundproofing.
Apply acoustic caulking to your windows.
Hang noise-reducing curtains.
Place mass loaded vinyl on the panes.
Cut and secure an acoustic foam mat.
Install thick storm windows.
Put up noise-blocking shutters and blinds.
Block the window with noise-absorbing decor.
Affix noise-canceling vinyl panels.
Insulate the window with a self-adhesive strip.
That said, there are plenty of ways to soundproof windows in a recording studio. In many cases, utilizing multiple solutions is the best way to lessen external sound entering a studio through its windows. In this guide, we'll walk you through the best soundproofing methods to help reduce unwanted noise in your recording studio.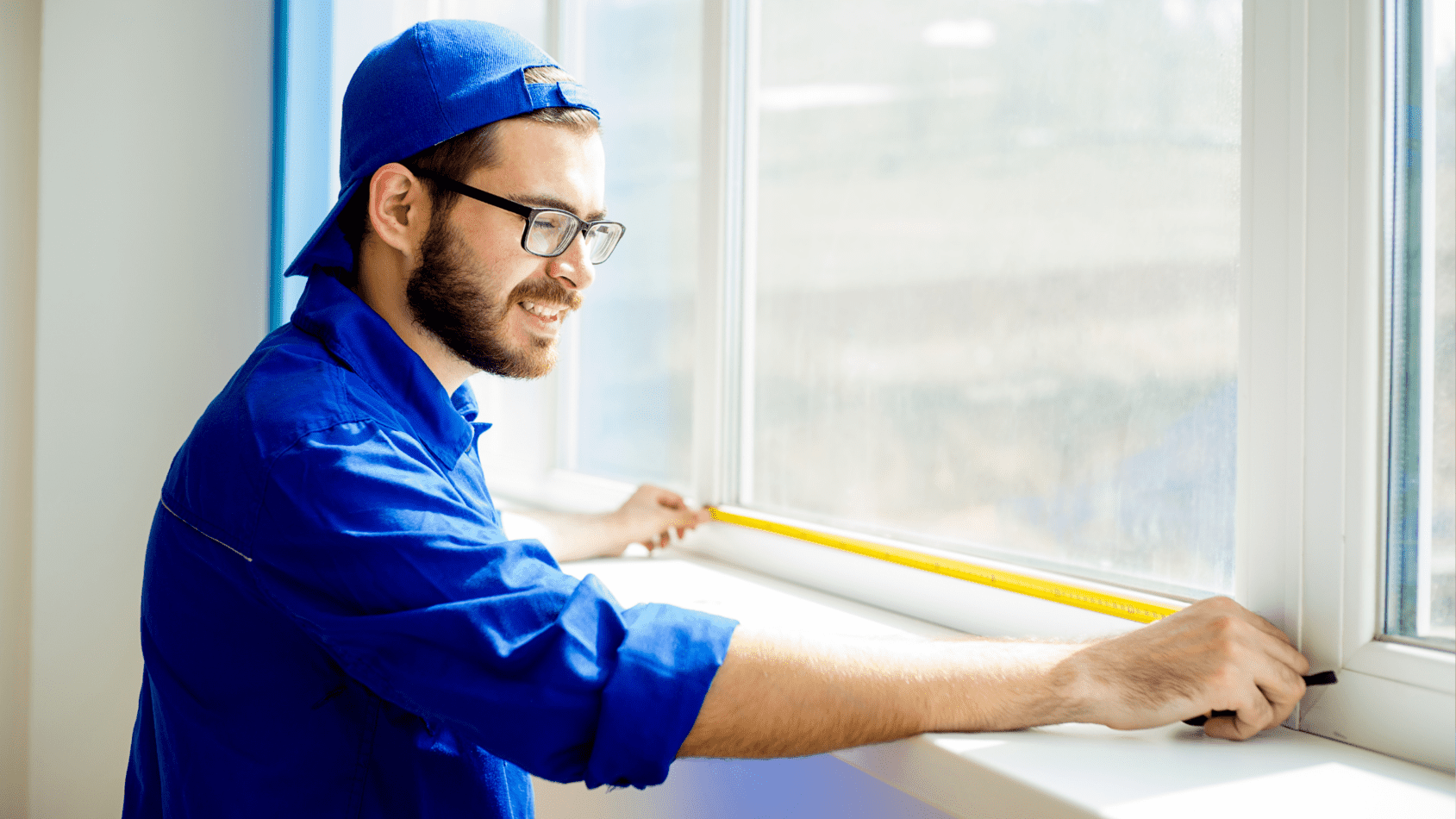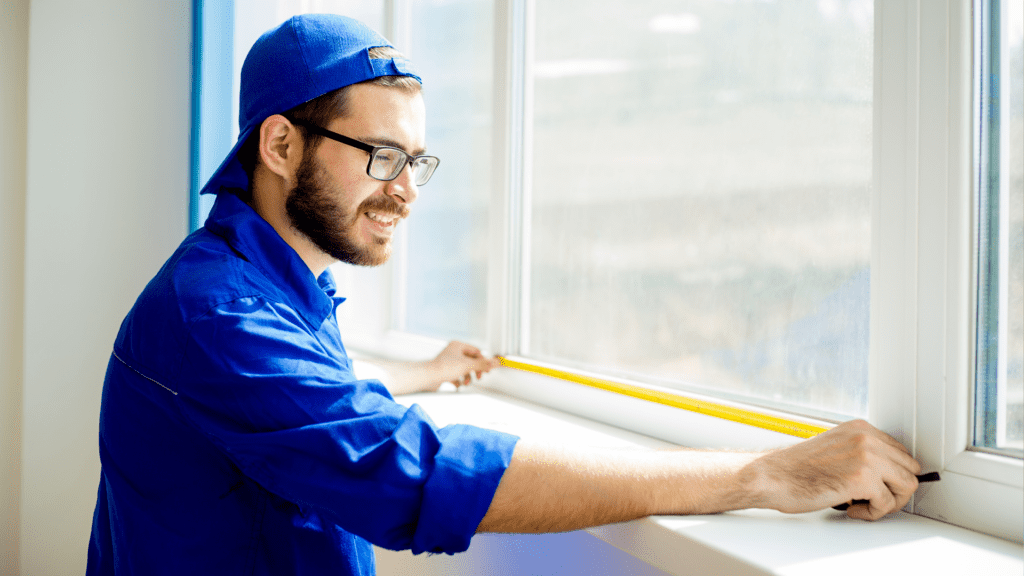 Consider the Type of Soundproofing
The first step to soundproofing windows

in a recording studio is considering your soundproofing options. There are several materials you can choose to invest in to keep noise from entering your studio through its windows, and some may be more appropriate than others.
When considering the type of soundproofing you'd like to use for your studio windows, it's crucial to think about:
Permanence
Effectiveness
Ease of Installation
Ease of Use
Price
Many soundproofing solutions are temporary, which is excellent for rented spaces. Temporary window soundproofing materials also ensure that homeowners don't unintentionally lower their home's property value, as they're entirely removable.
However, professional-quality commercial recording studios may require slightly more permanent soundproofing options. Additionally, many of the more permanent solutions tend to be quite effective.
Effectiveness is a significant aspect to consider when choosing a soundproofing material. After all, if your chosen soundproofing doesn't help reduce noise, it's not fulfilling its purpose. But the effectiveness of any one option often depends on the type of window you're soundproofing, as well as the studio's surrounding environment.
Ease of installation and use are also vital, as even the best soundproofing methods for windows can fail if you're unable to work with them. For example, noise-blocking rolling shutters are an excellent option, but they often require professional installation.
These sound-blocking barriers can also fail to deploy due to rust or internal mechanical problems. As such, studio owners should carefully choose an option that they can easily maintain.
Apply Acoustic Caulking to Your Windows
Ensuring that your recording studio's windows are soundproof often starts with checking the seals around the window frame. Small cracks or gaps can allow air and sound into the interior space. However, standard caulk may not be enough to keep loud noises out.
Fortunately, acoustic caulking is designed for solid seals and soundproofing. You can apply this glue-like material to any open seams around the edges of your window. Of course, if your old caulking is still in place, you may want to strip this old material away before placing new caulking.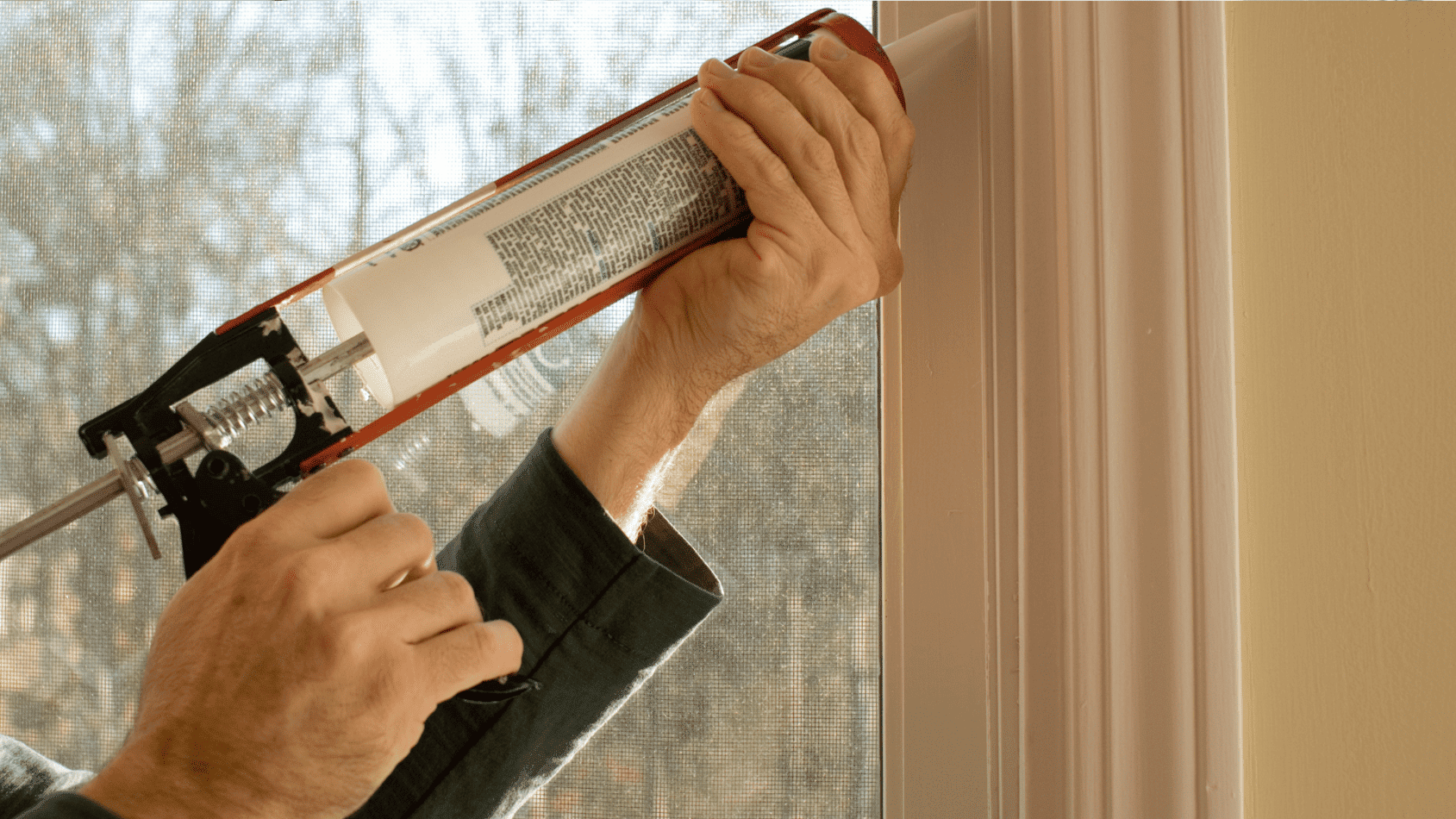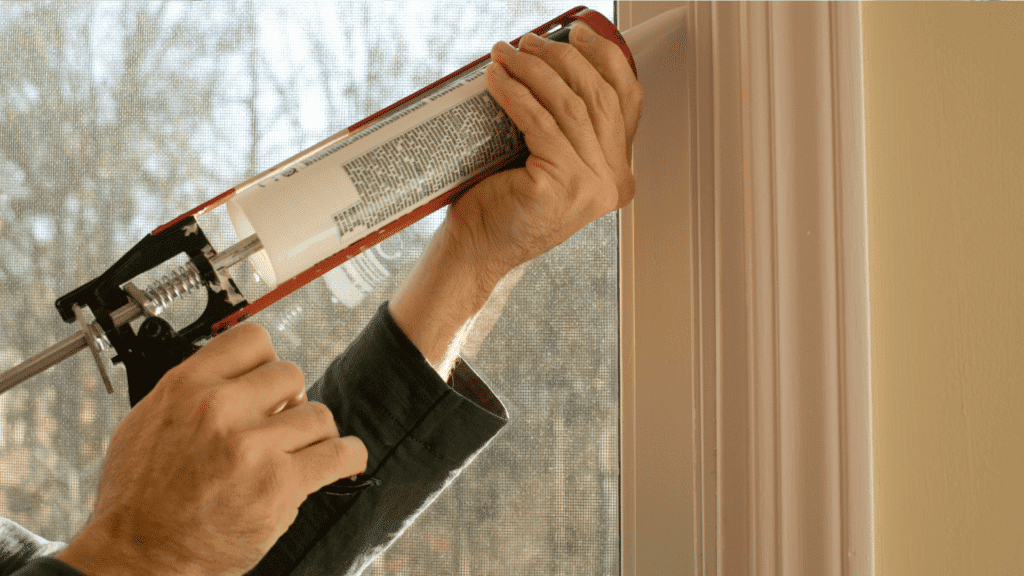 To do this, you'll need a sharp blade or utility knife. Simply press the edge of your tool beneath the lowest edge of the old caulk line, then slowly move your blade forward to separate it from the frame beneath. When the old caulking is gone, you can apply the acoustic caulk.
It's often best to purchase a handy caulking tool kit, such as the YOBZUO Caulking Tools Set

(available on Amazon.com). After all, caulk doesn't typically come out smooth. You'll need a smoothing tool to enjoy a professional-level finish and ensure that the caulk settles appropriately. Fortunately, this kit contains everything you'll need to remove and apply caulking to your window seams.
Sale
YOBZUO 3 in 1 Silicone Caulking Tools(stainless steelhead), Sealant Finishing Tool Grout Scraper, Reuse and Replace 5 Silicone Pads, Great Tools for Kitchen Bathroom Window, Sink Joint

❤️【3 In 1 Caulking Tools+4 Pieces Sealant Finishing Tool 】This set of upgraded tools can...
❤️【Two Mode Scrapers】Stainless Steel scraper remove stubborn old glue, Silicone Trowel to...
❤️【Save cost】The caulking tools are very easy to clean with a damp cloth and reuse, reduce...
Last update on 2023-12-02 / Affiliate links / Images from Amazon Product Advertising API
Hang Noise-Reducing Curtains
Did you know that a thick pair of curtains could help reduce noise coming in through your recording studio windows

? In fact, many noise-reducing curtains double as heat-blocking and light-blocking solutions that keep interior spaces insulated and quiet.
Noise-blocking curtains are easy to install and use. They function just like standard panel curtains and tend to be relatively affordable.
A single set of noise-reducing curtains may cost between $20 and $100. They come in several different colors, designs, and sizes. So, be sure to measure your window before choosing an option.
In addition to blocking light, heat, and sound, one of the primary advantages of these curtains is their non-permanence. You can continue to use your studio windows as you normally would when they're outfitted with these curtains.
To enjoy some natural light or open your windows and let fresh air inside, you need only part the curtains. However, sound-blocking curtains may not keep exterior noise out of your studio as effectively as other options. For example, mass loaded vinyl (MLV) is an excellent and similar alternative to noise-reducing curtains.
Place Mass Loaded Vinyl on the Panes
One of the most effective non-permanent soundproofing solutions is mass loaded vinyl. This material is far denser than foams or fabrics. Unfortunately, it's also slightly heavier. However, it's flexible and easy to work with, making it a popular option for recording studio windows.
You can purchase a roll of mass loaded vinyl and cut it to size, using adhesives or tapes to secure each sheet to your window panes. However, many soundproofing companies offer customized MLV panels designed to hang millimeters from your window's surface.
This customized option ensures a professional fitting and a higher level of effectiveness. Still, ordering personalized MLV can be pricier than using more straightforward soundproofing materials, like acoustic foam.
Cut and Secure an Acoustic Foam Mat
One of the most affordable and popular soundproofing materials is egg-crate-shaped foam, also called acoustic foam. This material isn't as dense as mass loaded vinyl, but it can reduce noise transference through windows, walls, and floors.
This foam might be one of the most versatile soundproofing options for recording studios. However, it's often not as effective as thicker, heavier materials. You may need to layer several acoustic foam mats to achieve optimal soundproofing.
One of the most positive aspects of foam mats is that they're easy to trim to size. This means that windows of any size could work with this solution. And because these foam squares are incredibly lightweight, you can secure them to a window using double-sided tape.
But, of course, some foam comes with an adhesive already applied. There are thin rolls of foam, such as the uxcell Foam Mat

(available on Amazon.com). These have a self-adhesive backing that makes them easy to stick onto windows. They're also thin enough for household scissors to cut through easily but dense enough to block most exterior noise.
Last update on 2023-12-02 / Affiliate links / Images from Amazon Product Advertising API
Overall, acoustic foam makes DIY window soundproofing a breeze. Because it's so affordable, it's often a popular choice for at-home recording studios.
Install Thick Storm Windows
If your recording studio is in a large urban environment or a place prone to thunderstorms, you may want to kick things up a notch by installing thick storm windows. These have thicker glass panes than standard windows, making them far more soundproof than single-pane windows.
These windows can also withstand strong winds and minor impacts, making them an excellent investment for studios located in rainy places. As such, installing thick storm windows in a home recording studio may boost property value and improve its overall safety.
However, this noise-reducing solution might not be the best investment for properties located in arid environments. It can also be far more expensive than acoustic caulking, noise-reducing curtains, or mass loaded vinyl sheets.
A single storm window (materials and installation) can cost about $200. Homeowners soundproofing a home recording studio may choose to upgrade all of the windows in their home, not just the ones in the studio space.
Consequently, overall costs can reach thousands of dollars. But noise-blocking shutters and blinds may be a more suitable and affordable option.
Put Up Noise-Blocking Shutters and Blinds
Noise-blocking shutters and blinds are an affordable alternative to long-term window soundproofing solutions. Unlike storm window installation or window replacement, the average person can quickly and easily put up noise-blocking shutters and blinds.
Shutters
That said, shutters tend to be slightly pricier and more complicated than blinds. There are also several different types of soundproofing shutters from which to choose.
Still, the most popular option for those attempting to soundproof a recording studio tends to be aluminum roller shutters. These shutters go directly above a window and pull down to cover the window.
Because they're made of metal, they form a thicker barrier than soundproofing curtains. That said, metal can resonate

, potentially reducing its ability to block sounds from outside spaces.
Rolling shutters can also be relatively pricey. The average cost of supplies and installation typically totals several hundred or thousands of dollars. As a result, you may prefer to choose noise-blocking blinds instead.
Blinds
Unlike traditional blinds, noise-blocking blinds typically consist of several layers.
For example, some of the most popular noise-blocking blinds for recording studios feature a honeycomb design that allows them to absorb more sound than traditional options. These types of blinds are often called 'cellular' blinds, and they typically cost between $20 and $100 per set.
Most also function as light-blocking solutions, like the MYshade Cordless Cellular Window Shades

(available on Amazon.com). These blinds are available in various colors and help reduce sound and light, making them an excellent insulation tool for recording studios. However, this option only consists of a single layer of cellular blinds.
Sale
MYshade Blackout Cordless Cellular Shades Honeycomb Shades for Indoor Windows Room Darkening White Blinds for Home Office Pull Down Window Shades Easy to Install 33 inch Wide, H72 Shades

SAFE FOR CHILDREN & PETS: Cordless windows shades is a kind of advanced mechanical device which...
PERTECT LIGHT BLOCKING AND HEAT INSULATION: Blackout, just pull down the shades to darken the room,...
EASY TO PULL DOWN & UP: MYshade windows shades are very easy to pull down and up. To control the...
Last update on 2023-12-02 / Affiliate links / Images from Amazon Product Advertising API
Choosing a double-layered set may be a more effective solution.
Block the Window With Noise-Absorbing Decor
If you'd rather keep your recording studio windows visible and fully functional, you may want to consider careful decor placement to keep out unwanted sounds. Placing furniture or sound-absorbing decor in front of the window is another way to reduce external noise, albeit temporarily.
A smartly placed bookcase, plush chair, table, or rug may help reduce noise transference.

That said, this solution isn't as effective as using mass loaded vinyl or applying acoustic caulking. In fact, this option is one of the least effective solutions, even if it can reduce some noise.
However, using furniture and decor to block sounds coming in through a window doesn't affect a window's ability to open or close. And unless you're entirely blocking the window with a large piece of furniture, this option also allows natural sunlight into your studio space.
While most recording studios are artificially lit and covered floor-to-ceiling in soundproofing materials, some artists may prefer recording in a space with natural light. You'll need to gauge your priorities to determine if this soundproofing method is suitable for you.
Affix Noise-Canceling Vinyl Panels
If letting in sunlight isn't a crucial aspect of soundproofing your studio, you may want to consider affixing noise-canceling vinyl panels to your windows. While these do block natural light from entering your studio, they're also far more effective at blocking noise than furniture and rugs.
These panels often consist of wooden frames with mass loaded vinyl stretched across the fronts and backs of the frames. You can find pre-made options that are easy to secure to window frames, or you can build your own using thin lumber, a mass loaded vinyl sheet, and a nail gun or adhesive.
Building your own is likely the best route if you cannot find pre-made panels that fit your window. To get started, you'll need to measure your window frame. After that, you'll need to acquire lightweight lumber and a rolled sheet of mass loaded vinyl.
But, of course, if you're struggling to create your own vinyl panels, you could also choose to order customized pieces from a local soundproofing company. After all, creating high-quality sound-blocking vinyl panels isn't quite as simple as caulking your window seams or installing some blinds.
Insulate the Window With a Self-Adhesive Strip
One of the final solutions you can implement is insulating the studio windows with thick self-adhesive tape strips. These are often designed to help fill gaps around doors

or windows, a quality that makes them excellent soundproofing barriers.
Even after applying acoustic caulk to your window's seams, noise can penetrate through the seals. This is especially true of older or larger windows. Using self-adhesive tape is an excellent way to supplement acoustic caulking and other soundproofing solutions.
When applying self-adhesive tape strips to your recording studio windows, be sure to target seals and seams. In the majority of cases, you'll want to place the tape directly over the acoustic caulk. You may also want to put the tape atop any pre-existing weather stripping.
This means sticking the tape strips near the windowsill. But, of course, thorough insulation taping can make it challenging to open treated windows, as the tape may cause the frame to move awkwardly or stick to the sill.
As such, it may not be the best option for those looking to soundproof sliding double hung windows. However, the self-adhesive insulating tape is easy to remove and leaves virtually zero residues. Consequently, it's a soundproofing option that won't lower a home's property value or impact a window's long-term condition.
Final Thoughts
Now you're familiar with the many ways to soundproof windows in a recording studio. Be sure to explore these different methods to find one that works for you.
Sources
Was this article helpful?
Recent Posts
link to How To Allow QuickTime To Access Microphone 🎙️  
QuickTime is a vital app for many Mac users, and if you've recently bought a new microphone, you might wonder how to use it optimally. QuickTime cannot record audio content if it doesn't have...
link to How Do I Test My Microphone? 🎙️
Every microphone leaves a unique signature on the quality of its output. If you're a podcaster trying to melt your way into your audience's hearts, a muddy, distorted recording won't cut it....