Digital audio workstations (DAW) are one of the best pieces of software to create and edit sounds to make music. But with so many options available, it's hard to know which one to get. Komplete is a name associated with music production due to its capabilities, so is it a DAW?
Komplete isn't a DAW but can create sounds and effects for use in a DAW. It's designed to be an audio library and effects producer for use with a wide range of DAWs. There are many features to be explored in Komplete for you to get the most out of your DAW.
We'll look at the plugins and samples offered in Komplete to see why it isn't a DAW and find out whether Komplete is the software for you.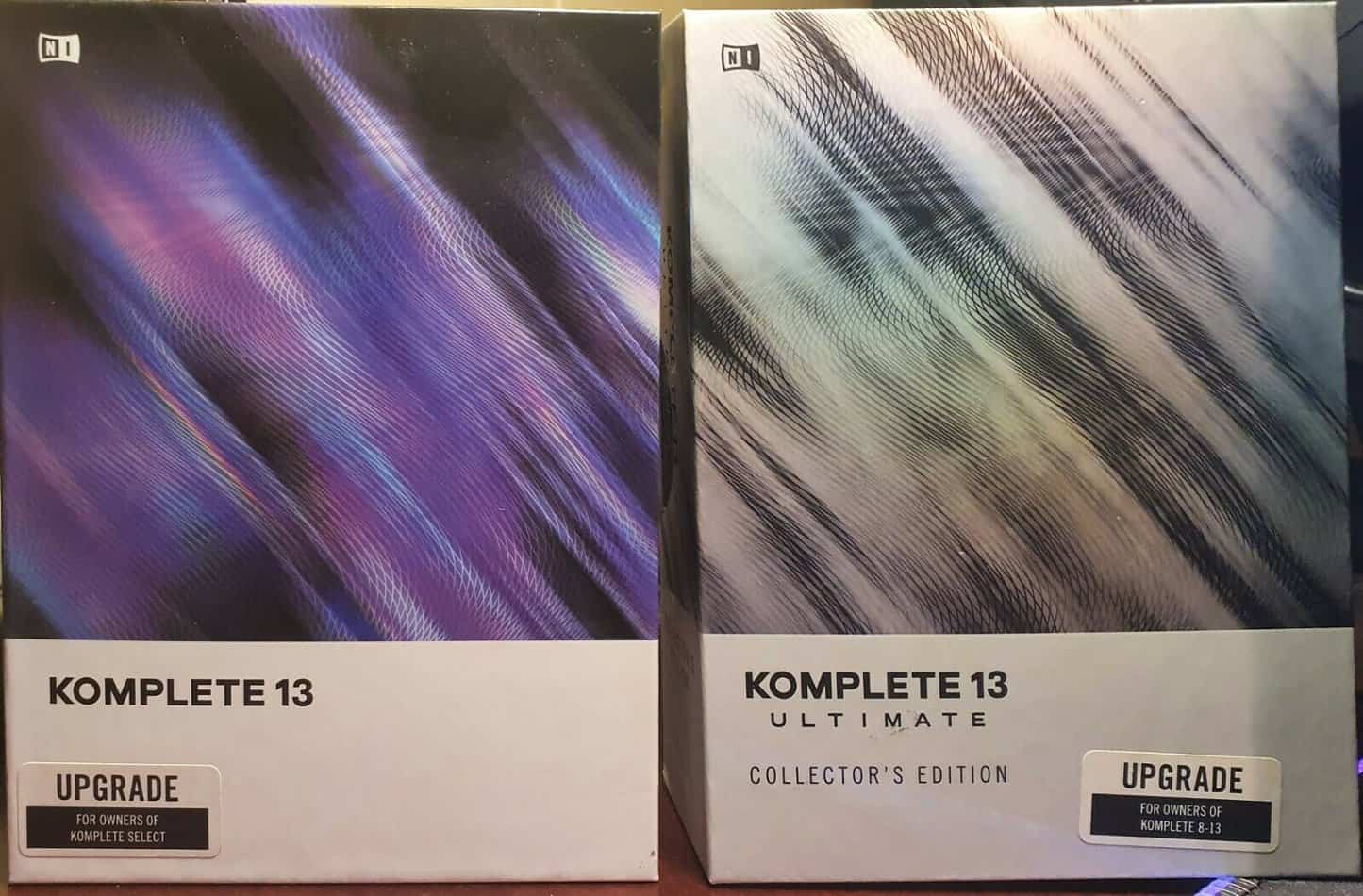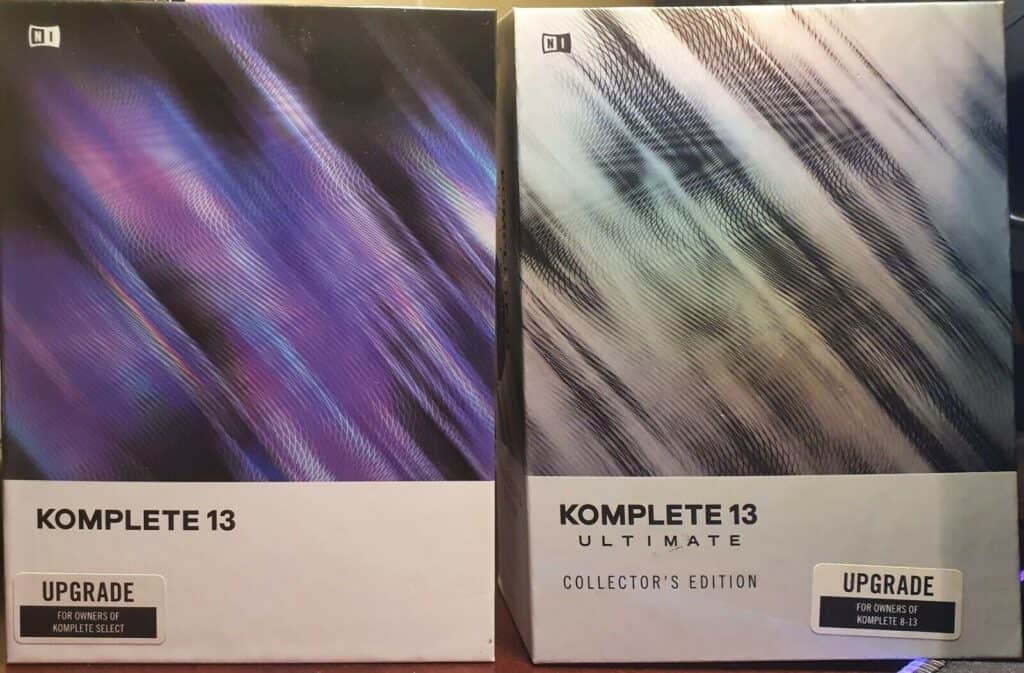 Komplete Is Not a DAW
DAWs are a way to record vocals, edit music, or create beats on your computer. It's easier to think of it as the overarching software used for music production.
It's a must-have item for so-called audio professionals, such as music producers and sound designers.
A production suite isn't the same as a digital audio workstation, although they have many overlapping features. A DAW lets you input audio from various sources, including VSTs (virtual studio technology), to record multitrack and mix, edit, and otherwise do any composing.
The software will have audio effects, including instrument samples to input external equipment like microphones, guitars, and keyboards. You can also install plugins such as VST to give more features to a DAW.
The market for DAWs has many players

with their offerings. However, they tend to have many similarities, such as the browser, the arrangement section, and the detail section.
Using the browser will help you navigate to the library of Komplete. Once Komplete is installed, it'll be automatically available for your DAW, or you may have to import it manually.
At this point, you're going to do tracking, producing, mixing, or composing using the session or arrangement window.
Tracking is used to monitor a band performing live or record a musical performance mixed later.
Producing and composing are similar in that you're making music by assembling various music sources, likely from Komplete or another library.
Certain DAWs, like Ableton Live, are famous for use in live music performances. This enables you to arrange using a keyboard or other input method and the Ableton library and do things like live looping.
Composing results in the DAW applying notations to the assembled samples and effects, allowing them to be played or read by others.
Mixing is at its core editing audio, generally to improve audio quality, ensure the levels are suitable, and many other facets.
The details section will enable you to make specific tweaks to the various samples and effects you've got in the arrangement window. This would be adding further customization to that already available in Komplete.
The big difference between a DAW and Komplete is that you'll be working on tracks in the workflow. Tracks represent how all the music, effects, and settings will be arranged.
Software like Komplete isn't arranging all the samples into a piece of music but rather is the source for that project.
Plugins and VSTs
The other terminology that comes up a lot when discussing DAWs is VST. Developed by Steinberg

and released in 1996, it's a professional studio environment that computers can run virtually.
VSTs are commonly referred to as plugins and are just compilations of code that enhance the functionality of other audio software, commonly DAWs

.
A VST produces or synthesizes sound, processes audio signals, or performs analysis on audio files. You'll get features like equalization, compression, virtual instruments, and reverberation.
DAWs will control the plugins as they augment the DAW to give more features. This means that you'll be working with the DAW and using the VSTs to apply effects to the audio you're recording, editing, and mixing.
You'll come across many different plugins

aside from VST, such as Audio Units, AAX, RTAS, and TDM.
What Is Komplete?
Komplete is a reference to a software product produced by Native Instruments. Native Instruments focused on audio technology

, including software and hardware, was founded in Berlin

in 1996.
Komplete is a product suite that contains a vast digital library of instrument sounds and synthetic sounds. The Komplete software is designated with a number to identify the version, whereas the Komplete Kontrol is a keyboard and a separate product altogether.
Sometimes referred to as workflow

, DAWs are the favorite tools of music creators and audio professionals. Workflow is a way to create or edit music with a GUI

, enabling an easy overall view of the audio and quick access to rearrange pieces.
Komplete is instead an extensive list of selections that produce sounds. You can select from guitar sounds, electronic keyboard sounds, and many others. It's a library of various sounds that you can choose from to put into the DAW and make music.
Komplete

bills itself as "Instruments and Effects" on the product page, which isn't the same as the commonly accepted capabilities of a DAW. Komplete boasts over 36,000 sounds covering beats, screen scores, electronica, and a massive range of other genres.
There are many categories of samples to choose from, covering modern electronic music to classical sounds. A quick tour of the details page covers audio interfaces, synths, samplers, effects, expansions, vocals, cinematics, and a whole range of other features, as detailed below.
Komplete Features
Complete contains the Guitar Rig Pro 6. This is a virtual guitar pedal layout, enabling you to add effects to guitar sounds. A DAW can control all these plugins and import the sounds or effects into the DAW.
Komplete also has Super 8

, a polysynthesis of 8 voices, creating certain electronic sounds.
Raum is a reverb effect you can use for pre-and post-production mixing. These types of effects are one of the two main functions of a plugin library, the other being the listing of samples.
The Crush Pack is Native Instrument's offering regarding certain tones, such as an oscillator, distortion, and sample rate modifier.
The Cuba is an effects pack featuring Afro-Cuban-style instruments and related audio effects of applying to the instruments.
An extensive collection of effects is referred to as the Play Series, which covers everything from Lo-Fi, drum samples, bass, keyboard, and many other distinctive genres.
The Session Guitarist is a unique playable electric guitar. You can compose notes in a row with musical notation and then export it to be a track in a DAW.
Noire is the central library for the orchestral samples, including a concert grand piano recorded from a real-life pianist. Also included are organs, upright, and many other pianos recorded from high-quality real pianos played by famous musicians.
More on, Komplete Audio 2 vs. Focusrite Scarlett 2i2

.
Should You Use Komplete?
You should consider using Komplete if you want to get access to a vast collection of samples for making music. Komplete is excellent for musicians who want to produce music of any genre, making it a versatile software to use. To fully utilize the software, ensure you have a DAW to use it with.
This versatile software is great for musicians of all experience levels, so even if you're a beginner, you'll get your money's worth with Komplete. There's a learning curve to using the software, which may take years to master, but every step of the way will be worth it.
Conclusion
Komplete is one of the most extensive collections of samples and enables you to make music for almost any genre you can imagine as long as you have a DAW or other similar software to mix it.
If you're new to music-making and struggle to find enough source material to make your songs with, Komplete is an excellent choice as you will likely never run out of them.
If you're looking for software that can compose and do post-production on music, you'd be better off looking for a DAW that has the features and GUI that you're looking for.
Sources
Was this article helpful?
Recent Posts
link to How To Allow QuickTime To Access Microphone 🎙️  
QuickTime is a vital app for many Mac users, and if you've recently bought a new microphone, you might wonder how to use it optimally. QuickTime cannot record audio content if it doesn't have...
link to How Do I Test My Microphone? 🎙️
Every microphone leaves a unique signature on the quality of its output. If you're a podcaster trying to melt your way into your audience's hearts, a muddy, distorted recording won't cut it....