Komplete and Ableton are some of the most recognizable digital audio workshops in the music production scene. Despite being vastly different, they both put an incredible power to ramp up music production in your hands, but which one is the best for you?
Komplete is the best digital audio workshop for music producers looking to push the limits and boundaries on creativity. The DAW puts a diverse range of tools at your fingertips but is quite pricey. Ableton is less versatile and is geared towards live music production, and is more affordable.
In this article, you'll get a closer look at both options as we explore how they work and some of their key features.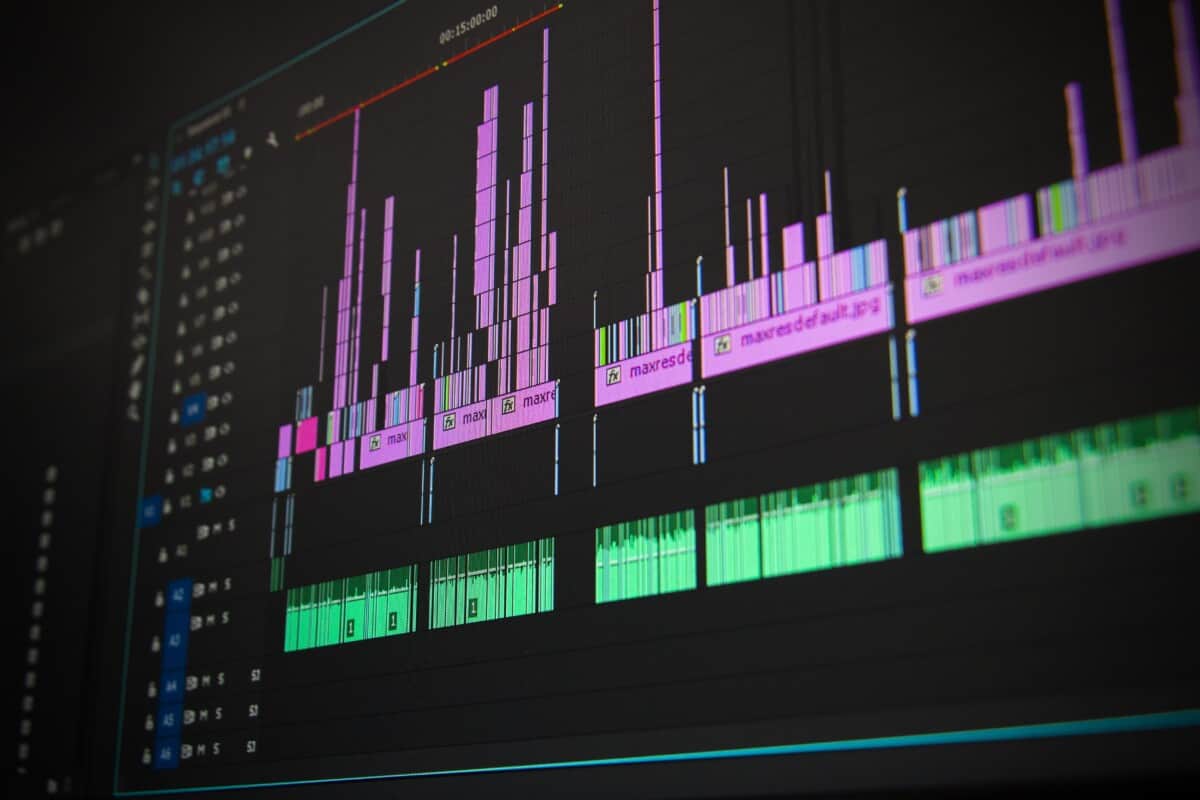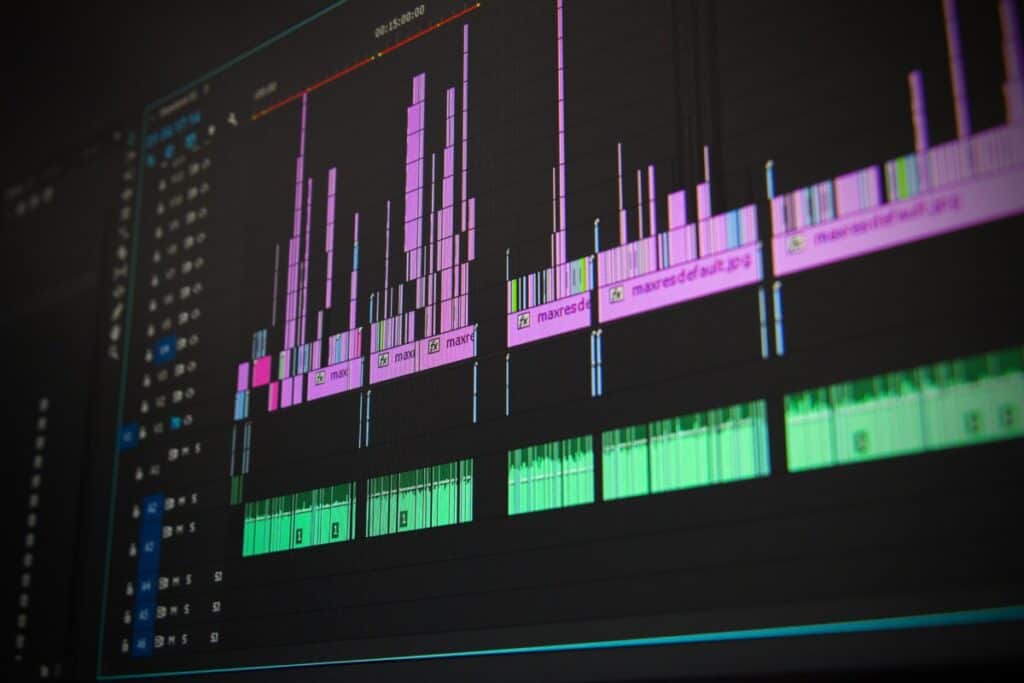 Komplete: A Basic Overview
Komplete is a fantastic digital audio workstation by Native Instruments

, a Berlin-based software firm. Founded in 1996, Native Instruments' commitment to quality, creative innovation, and matchless understanding of music producer's needs has seen it become a significant force in the music-technology market.
Introduced 17 years ago, Komplete is the company's flagship music production suite that bundles some of the most popular music production plugins into affordable packages. The excellent value the suite offers makes it popular with music producers and music enthusiasts alike.
In its 13th iteration, Komplete 13

is the biggest collection of plugins yet and boasts more than 115,000 sounds, more than 70 expansions, and 120 instruments and effects.
Komplete 13 comes in four different versions to suit different budget and production requirements.
Native Instruments updates the Komplete versions every two years to include the newest products in its arsenal. Each version comes with a high, and Komplete 13 isn't any different as it boasts an upgraded and redesigned Guitar Rig 6

.
Native Instruments KOMPLETE 13 Software Suite (27300)

Flagship synths, immersive platforms, unique sampled instruments, and sounds for any genre,...
KOMPLETE 13 packs the very best Native has to offer into a do-it-all production toolkit that...
Make some noise with MASSIVE X, KONTAKT, REAKTOR, and GUITAR RIG 6 PRO
Last update on 2023-09-26 / Affiliate links / Images from Amazon Product Advertising API
Other new and notable features in Komplete 13 include Super 8, Noire, Crush Pack, Raum, Session Guitarist, Cuba, Play series, and 14 expansion sets.
Native Instruments offers a steep discount on each Komplete bundle as they cost a mere 10% of the individual product cost.
Guitar Rig 6 Pro: A complete speaker, amp, and effects modeling solution for bass and guitar.
Absynth 5: A superior semi-modular synthesizer to create distinct, dynamic textures and sounds.
FM8: A modernized version of the 80s classic frequency-modulation synths, including the Yamaha DX7.
Battery 4: An electronic and contemporary music drum sample player compatible with the Maschine series controllers.
Komplete Kontrol: a standalone hosting engine and browser that serves as a librarian and an optional plugin wrapper for sound expansions and effects.
Kontakt 6: An updated version of Native Instruments' superior effects creation tool and modular synthesizer.
Wavetable Module: Kontakt's new synthesis module with new sonic capabilities.
Reaktor 6: An updated effect and instrument creator.
Reaktor Blocks: A modular framework that simplifies creating ensembles in Reaktor.
Effects: A suite of superior effect processors that cover most music product requirements.
Ableton Live: A Basic Overview
Since its debut in 2001, Ableton Live

is the go-to solution for musicians looking to create music leaning towards real-time stage performance. The digital audio workstation boasts a dynamically different music composition and arrangement approach than the more traditional DAWs.
The Max for Live

and dual workflow features allow you to delve deeper by providing you with all the tools you need to create electronic dance music. Your repertoire can include house, techno, hip hop, and everything in between.
Ableton Live is useful to DJs and music producers as the DAWs intuitive nature lends itself to live performances.
Ableton offers regular updates and makes significant revisions yearly to improve the tool's versatile functionality. Despite the regularity, these updates don't add needless complexity or interfere with Ableton's stellar usability.
The most recent version is Ableton Live 10, which comes with nested folders and supports VST3 format plugins.
Ableton Live 11 is scheduled for release in 2021

and promises excellent features such as recording and comping, linked track editing, and MIDI Polyphonic Expression. It'll allow you to experiment with new devices, become unpredictable, do more on stage, and add more feeling to your music.
Ableton Live Versions
Ableton Live has three main versions:
Live Intro: It's the starter pack with 16 MIDI and audio tracks, two sends and returns, eight scenes, and four simultaneous input for recording. It comes with four software instruments, 1,500 sounds, 11 Midi effects, 21 audio effects, and a 5 GB library. The bundle has a $99 price tag.
Live 10 Standard: These full features bundles come with unlimited MIDI and audio tracks, 1,800 sounds in a 10 GB library, six software instruments, 13 MIDI effects, and 36 audio effects. It boasts audio-to-MIDI capabilities, audio wrap and slicing, 12 sends and returns, and 256 audio inputs. This bundle carries a $449 price tag.
Live 10 Suite: It's a complete integrated studio with more than 5,000 sounds in a 70 GB library, 17 software instruments, 15 MIDI effects, and 59 audio effects. It boasts a robust Max sonic creation environment allowing you to use the power of comping in recording sessions and to record continuously. There's a $799 price tag on this suite.
Key Features in Ableton Live 11
Comping: It gives you the power to organize multiple MIDI performance or audio passes into individual takes and combine the best takes.
Multidimensional Polyphonic Expression (MPE): Edit individual notes to add slides, pressure, bends, subtle expressions, and create dynamic sonic textures. The MPE lets you work with MPE-capable devices such as Sampler, Wavetable, and Arpeggiator.
New devices: You can experiment with new devices such as Hybrid Reverb, PitchLoop89, Spectral time, Spectral Resonator, and Inspired by Nature. Hybrid Reverb lets you place sounds in any space, from realistic environments to the Sci-Fi realm.
Live tempo following: Live offers real-time adjustment of incoming audio to allow DJs to use it as a tempo-synced FX box. This feature makes the tool an active part of the band instead of a mere tempo source.
New sounds: The sound cache includes a voice box with new vocal samples, Mood Reel with evocative layered instruments, and Drone Lab with sustained textural and tonal pieces. Others include Brass Quartet, String Quartet, and Upright Piano.
Check out to see two great other alternative DAWs: Logic Pro & Cubase here!

Which One Should You Choose?
Ideally, it would be best to have both Komplete and Ableton digital audio workshop in your arsenal as they both serve different purposes. However, if you can only get one of them, your specific needs and budget can help you choose.
If you're a DJ or music producer with a smaller budget and tend towards hosting live music shows, Ableton will suit you just fine. On the other hand, Komplete is best if you're a music producer with a bit of a budget and needs a complete digital studio at your disposal.
Find out more about what we think are the best audio interfaces here.

Conclusion
While Komplete and Ableton DAWS have their similarities, they address vastly different aspects of the music production scene. If you're a DJ who dabbles in music production or a musician who hosts live music shows, Ableton would be a better investment.
For more information, check out this article on the best DAW for recording vocals.

For the avid music producer who likes to delve deep and push each note's limits, Komplete is just the DAW for you.
Tracktion and Reaper are two other great DAWs, find out more about what we think about these here!

Sources
Was this article helpful?
Recent Posts
link to How To Allow QuickTime To Access Microphone 🎙️  
QuickTime is a vital app for many Mac users, and if you've recently bought a new microphone, you might wonder how to use it optimally. QuickTime cannot record audio content if it doesn't have...
link to How Do I Test My Microphone? 🎙️
Every microphone leaves a unique signature on the quality of its output. If you're a podcaster trying to melt your way into your audience's hearts, a muddy, distorted recording won't cut it....