Native Instruments released Komplete 13, their most comprehensive and advanced Digital Audio Workstation (DAW) yet. This software bundles a wide variety of effects, samplers, and synthesizers. These create endless possibilities in music creation and will make your music production experience worthwhile.
Native Instruments Komplete 13 is worth it because it adds to the already rich Komplete platform. It packs in new features on top of those already available in Komplete 12. This further expands the possibilities of producing new exciting sounds, which can make all the difference!
Keep reading as I discuss the Native Instruments Komplete 13, its pros, cons, and features, to determine whether it's worth all the hype.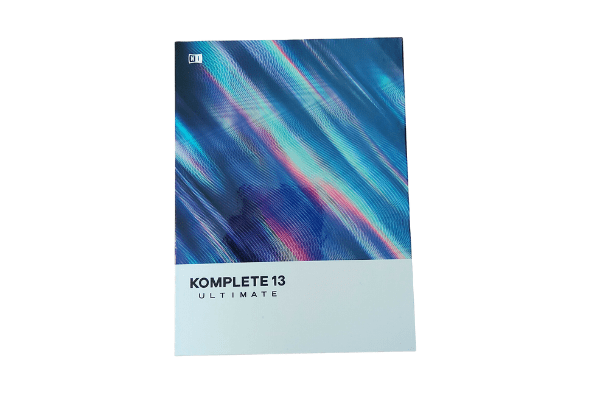 More About the Native Instruments Komplete
Native Instruments Komplete is a music production suite by Native Instruments targeted towards creators such as musicians, artists, and music producers. Komplete 13 is the latest update of the music production suite, designed to help creatives take their arts to the next level. 
First off, Komplete 13 comes in 4 unique bundles; Komplete 13 Select, Komplete 13 (standard), Komplete 13 Ultimate, and Komplete 13 Ultimate Collector's Edition. 
Komplete 13 Select is the most affordable version. It may also come as a free addition when purchasing some music hardware from Native Instruments, such as their keyboards and Maschine. Select comes with 16 effects and instruments, a library of over 50 GB, and over 11,000 sounds.
The standard edition has over 68 effects and instruments, a library of over 320 GB, and over 36,000 sounds. It includes everything available in Komplete Select. Komplete 13 is recommended for beginners in music production, including those making EDM, Hip hop, and trap beats.
Komplete 13 Ultimate packs 118 effects and instruments, a library of over 545 GB, and over 67,000 sounds. This edition delves deeper into cinematic instruments and sounds. It also includes Alicia's Keys piano, Picked Acoustic, as well as Symphony Essentials.
The Ultimate Collector's Edition of Komplete 13 features 112 effects and instruments, a library of over a terabyte, and over 115,000 sounds.
Each of these 4 unique bundles is geared towards producing a complete sound and improving the music-making experience.
Main Features of the Native Instruments Komplete
The audio production software comes packed with a wide collection of effects, instruments, and synthesizers. All these are geared towards creating, mixing, and altering sounds to generate different tracks and recordings.
So what are the features contained in Komplete 13?
New features in Komplete 13 include Guitar Rig 6 Pro, Super 8 synthesizer, Noire piano, Mysteria Choir Library. It also packs a new deluxe edition of the Electric Sunburst Guitar sampler and the Raum plugin for reverb effects.
Guitar Rig has been updated to version 6. This new update features a new design, as well as new effects and amps. It also includes machine learning software for modeling new hardware.
Super 8 is a polyphonic synthesizer that contains 2 oscillators, each containing 4 waveforms that can be mixed. This can result in exciting new sounds, something that is hard to find in other synthesizers.
Another new addition is the Mysteria choir library plugin. It features recordings from 3 choirs of 48 singers. 
Yamaha concert grand piano Noire is another trademark feature of Komplete 13. The instrument has an engine where the gaps are filled with both rhythmic and non-rhythmic sounds. This results in a piano sound that shows attention to detail.
As previously mentioned, Electric Sunburst has been upgraded to the deluxe version. It features new instruments, effects, controls, and presets. The Picked Acoustic instrument has also been added to this deluxe instrument.
Also included in Komplete 13 are Arkhis Orchestral Tools. Play a single key with this, and the result is a magical orchestral sound.
Other sampling instruments include the Cremona Quartet, a collection of violins named after Cremona, Stradivari's birthplace. More features include Play Series Additions having presets and their controls, Cuba, as well as Crush Pack for sound distraction.
Pharlight plugin works with vocal samples and granular synthesis. The plugin is used to create melodic timbres, leads, and pads that sound unique.
Lastly, Komplete 13 features 14 new expansions that include new sounds for Massive X soft synthesizer. 
Full List of Tools
Here's a complete list of all synthesizers, instruments, and effects included in the suite:
Synthesizers:
Massive X
TRK-01
Reaktor 6
FM8
Super 8
Absynth 5
Form
Monark
Rounds
Massive
Reaktor 6 Blocks
Kontour
Reaktor Prism
Reaktor Spark
Sampled instruments:
Kontakt 6
Una Corda
Session Guitarist Strummed Acoustic
Session Guitarist Electric Sunburst
Noire
The Maverick
The Giant
The Grandeur
The Gentleman
Kinetic Metal
Discovery Series: West Africa
Discovery Series: Middle East
Discovery Series: India
Discovery Series: Cuba
Session Strings 2
Session Horns
Scarbee Clavinet/Pianet
Scarbee Mark I
Scarbee A-200
Scarbee Rickenbacker Bass
Scarbee MM-Bass
Retro Machines Mk2
Vintage Organs
Cloud Supply
LO-FI Glow
Modular Icons
Butch Vig Drums
Analog Dreams
Hybrid Keys
Ethereal Earth
Drums and percussion instruments:
Battery 4
Polyplex
Drumlab
Abbey Road | 60s Drummer
Studio Drummer
Effects:
Guitar Rig 6 Pro
Mod Pack – Phasis
Mod Pack – Choral
Mod Pack – Flair
Crush Pack – Bite
Crush Pack – Freak
Crush Pack – Dirt
Solid EQ
Solid Bus Comp
Solid Dynamics
The Finger
Supercharger GT
Replika
Driver
Transient Master
Raum
Expansions:
Decoded Forms
Indigo Dust
Lilac Glare
Nocturnal Stare
Rising Crescent
Solar Breeze
True School
Velvet Lounge
Deep Matter
Halcyon Sky
Lucid Mission
Neon Drive
Queensbridge Story
Molton Veil
Elastic Thump
London Grit
Stadium Flex
Spectrum Quake
Rush
Pulse
Scene
Moebius
Mechanix
Drive
These expansions can also be used in any Digital Audio Workstation. 
Advantages of the Native Instruments Komplete 
Native Instruments Komplete 13 is one of the easiest-to-use and comprehensive suites. 
The modern sounds, coupled with the easy-to-use interface, make the experience using the software worthwhile. Creators already using previous versions of Native Instruments Komplete will find Komplete 13 easy and enjoyable to use.
In addition to this, the wide variety of instruments bundled in the suite makes it worth it, especially since you won't need to compare to buy the instruments individually. 
Disadvantages of the Native Instruments Komplete 
Komplete 13 Select doesn't include the full versions of Kontakt and Reaktor. This means losing out on the free effects and instruments that are available in the two. Perhaps this is the reason they're available on the standard version.
The feature richness of Komplete 13 is a definite plus for experienced users. However, due to the vast selection of instruments, effects, and overall sample options available, beginners could find it hard a bit too advanced. This might specifically affect users of the Ultimate and the Ultimate Collector's Edition.
Those new to music production, together with first-time users of Komplete 13, are therefore advised not to go straight to using the editions mentioned above. This is because they may find it hard to choose which tools to use. However, the friendly UI goes a long way in making it easier to navigate through the suite, and once you get the hang of it, you most definitely won't go back.
Wrapping Up
The Native Instruments Komplete 13 is worth it to take your audio production to the next level. It's a feature-rich music production suite with a comprehensive collection of effects and instruments. 
Komplete 13 is feature-rich and comes with a comprehensive collection of effects and instruments. Besides its easy-to-use UI, it help creatives make the most of their audio and music projects.
Though the pricing can be a bit prohibitive, especially the Ultimate and the Collector's Editions, the features that come with the suite are worth it. 
Check out to see if Ableton Live Lite is any good.
Sources