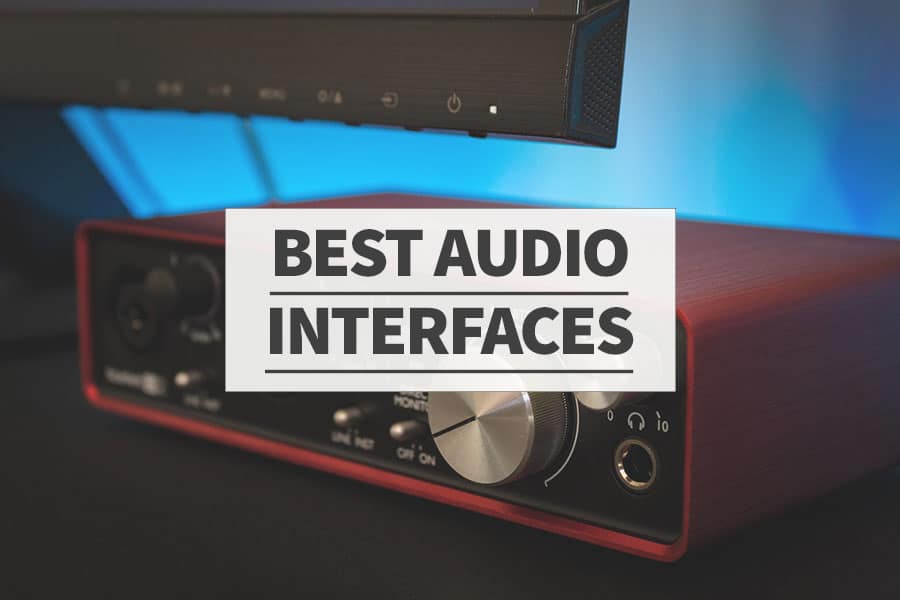 In his 2004 book "The Paradox of Choice – Why More is Less", American psychologist Barry Schwartz argues that too much choice in the market can actually cause anxiety for consumers.
I personally think this is problematic in the world of home recording and audio production – there are now SO MANY quality choices for every type of gear, from microphones to preamplifiers to interfaces, DAWs, plugins, etc. The list goes on and on. So how do you make a choice? Hopefully, this list will help you!
I will list some of the best audio interfaces to choose from, grouped into three different price ranges and will give you some info about each:
As I think you'll learn, the choice will really come down to personal preference instead of "quality," as thanks to the wonder of modern technology, ALL of these interfaces are quite capable of producing great recordings!
Last update on 2023-09-26 / Affiliate links / Images from Amazon Product Advertising API
Let's begin…
Best Budget Audio Interfaces
1 – PreSonus Audio Box USB 96
The PreSonus Audio Box USB 96

is a 2-channel 24-bit/96kHz USB 2.0 Audio Recording Interface with
2 Instrument/Microphone Preamps
Low-latency Monitoring
PreSonus Studio One Artist DAW Software
Sale
PreSonus, 2 Audio Interface, Blue, PC/Mac-2 Mic Pres (AUDIOBOX USB 96)

Value-packed 2-channel USB 2.0 interface for personal and portable recording.
2 high-quality Class-A mic preamps make it easy to get a great sound.
2 high-headroom instrument inputs to record guitar, bass, and your favorite line-level devices, plus...
Last update on 2023-09-27 / Affiliate links / Images from Amazon Product Advertising API
What We Like
This little guy packs a lot into a small package, and while basic and easy to operate, it is capable of making some great stuff. It has two inputs and is extremely portable, making it an easy choice for people recording on laptops and doing things on the go.
I love that it comes with a license to Studio One Artist, so for one low price, you will have both an interface and a DAW application to work with.
What We Don't Like
It only has USB 2.0 connectivity (and you can't really complain) for this low price. Still, newer laptops (like the new MacBook and MacBook Air) now only come with USB-C ports, so depending on your situation, this might not be compatible.
2 – Focusrite Scarlett 2i2 USB
The Focusrite Scarlett 2i

2
is a USB 2.0 Audio Interface with
2-in/2-out
24-bit/192kHz
2 Mic/Line/Instrument Inputs
USB Bus Power
Bundled Software
Focusrite Scarlett 2i2 (2nd Gen) USB Audio Interface with Pro Tools First, Red, 2i2 - 2 Mic Pres

Two natural-sounding Scarlett mic preamps with plenty of even gain; two instrument inputs, 1/4-inch...
Class-leading conversion and sample rates up to 192kHz / 24 bit; super-low roundtrip latency for...
LIMITED TIME OFFER: FREE Venomode DeeQ, Maximal 2, and Pivot, plug-ins upon registration and...
Last update on 2023-09-26 / Affiliate links / Images from Amazon Product Advertising API
What We Like
Focusrite is popular among music producers and musicians. Like the PreSonus Audio Box, this is a powerful device in a small package. It's probably one of the most common interfaces on the market, the preamps sound great, and it's straightforward to work with.
What We Don't Like
Like the Audio Box, it's limited to USB 2.0 connectivity. Other than that, it's tough to find anything negative to say about this interface; it's trendy for a reason, and the online reviews I've found are mostly very, very positive.
Find out how it compares with the Behringer UMC404HD here.

3 – Audient iD14
The Audient iD14

is a 10-in/4-out USB Desktop Audio Interface with
2 Class A Mic Preamps
8-channel ADAT Input
JFET DI
Burr-Brown Converters
Sale
Audient iD14 High Performance USB Audio Interface

10-in/4-out USB Desktop Audio Interface with 2 Class A Mic Preamps
Burr-Brown Converters
8-channel ADAT Input
Last update on 2023-09-26 / Affiliate links / Images from Amazon Product Advertising API
What We Like
Audient is known for their amazing audio quality, and this is one of their entry-level boxes that still come with a lot of cool features, like Class A mic preamps and Burr Brown-brand converters.
I like that it has an Optical ADAT connection that allows you to add 8 more preamps (for a total of 10), which is a feature most entry-level interfaces leave out. You could say that it's a pro-level front end at a student price.
What We Don't Like
Honestly, the only thing I don't like about this interface is that Audient is always throwing the "Burr-Brown thing" at you via their marketing.
But you know what? That's because Burr-Brown makes some amazing converters, and it's definitely worth it to them to highlight that fact! That its marketing "fluff" doesn't take away from the quality of the unit.
Best Mid-Range Audio Interfaces
1 – Universal Audio Arrow 2×4
The Universal Audio Arrow 2×4 Thunderbolt 3
is a 2-in/4-out Thunderbolt 3 Audio Interface with
Solo DSP Accelerator
1 SHARC Processor
2 Unison Preamps
Realtime Analog Classics Plug-in Package
Universal Audio Arrow Thunderbolt 3 Audio Interface,Gray

Desktop 2x4 Thunderbolt 3-powered audio interface with class-leading 24-bit/192 kHz audio conversion
Unison mic preamp and guitar amp emulations from Neve , API , Manley , Marshall, Fender , and more.
Real-time UAD processing allows near-zero latency tracking with classic UAD plug-in effects,...
Last update on 2023-09-27 / Affiliate links / Images from Amazon Product Advertising API
What We Like
From the maker of the Apollo series (more on those later), the Arrow is a great way to get into the phenomenal quality of UA products, which come with not only amazing-sounding converters and preamps but also feature a bevy of their own high-end plugins, modeled on and licensed by some of the biggest names in the industry (Neve, SSL, Teletronix, Pultec, Manley, Sonnox, Empirical Labs, etc.).
This is a big-name brand at an awesome price. It's a Thunderbolt interface, so it's compatible with the latest and greatest computer models. Not exactly "future proof," but you'd be good for a few years anyway!
What We Don't Like
The UAD model of requiring their own hardware to run their plugins is, I think, an old business model, and companies like Slate have probably shown the way forward with their monthly subscription packages and iLok Cloud compatibility.
2 – Universal Audio Apollo Twin MkII Duo
The Universal Audio Apollo Twin MkII Duo

is a 10-in/6-out Thunderbolt 2 Audio Interface with
DUO DSP Accelerator
2 SHARC Processors
2 Unison Preamps
and Realtime Analog Classics Plug-in Package
Universal Audio Apollo Twin MKII Duo (APLTWDII)

Desktop 2x6 Thunderbolt audio interface for Mac and Windows with world-class 24-bit/192 kHz audio...
Real-time UAD processing for tracking through vintage compressor, EQs, tape machines, mic preamps,...
2 premium mic/line preamps; 2 line outputs; front-panel Hi-Z instrument input and headphone output,...
Last update on 2023-09-26 / Affiliate links / Images from Amazon Product Advertising API
What We Like
The bigger brother to the Arrow (above), the Apollo Twin is a top-of-the-line interface that offers more inputs and outputs, with all of the bells and whistles you expect from Universal Audio.
What We Don't Like
See above for my thoughts on the UAD proprietary hardware business model. Other than that, there really isn't much to NOT like about a UAD product—they are big kings in the industry and make a quality product. You pay a premium sometimes for the brand loyalty aspect, but you won't have misspent your money if you buy one of these.
3 – Apogee Duet
The Apogee Duet

is a 2-in/4-out USB Audio Interface with
24-bit/192kHz Resolution
2 Microphone Preamplifiers
Full-color OLED Display
Configurable Touchpads
Apogee Duet 2 - 2 Channel USB Audio Interface for Recording Mics, Guitars, Keyboards on MAC and iOS Devices, Made in USA

AD/DA conversion for recording up to 192kHz / 24-bit.
USB 2.0 High Speed connection to Mac or Windows PC
Direct digital connection to iPad and iOS devices (iPhone, iPad and iPod touch. Lightning and 30-pin...
Last update on 2023-09-27 / Affiliate links / Images from Amazon Product Advertising API
What We Like
Another heavy-hitter in the world of audio interfaces is the Apogee Duet, which was my personal entry into the world of upgraded audio quality. Apogee makes some top-of-the-line and costly interfaces, and this is its entry model.
These units sound FANTASTIC. Nice and clean, plenty of headroom, and a nice sturdy design. The mic preamps are amazing, and really the operation of this thing is as simple as it gets.
What We Don't Like
It used to be the case that Apogee products were available on Mac computers only, but they've expanded into the world of Windows now too, so I can't even complain about that (although I'm a Mac user myself)!
I'll say I'm not a huge fan of the breakout cable that provides your ins and outs, which can be subject to strain and ultimately is at risk for failure, unlike other boxes where the in and out connections are all integral to the chassis itself, but that's really a small thing to complain about.
4 – PreSonus Quantum
The PreSonus Quantum 26×32 Thunderbolt 2
is a 24-bit/192kHz, 26-in/32-out Thunderbolt 2 Audio Interface with
8 Recallable XMAX Preamplifiers
ADAT Optical and S/PDIF Digital I/O
Center-console Controls with Talkback
Sale
PreSonus Quantum 26x32 Thunderbolt Audio Interface/Studio Command Center

The fastest and best-sounding PreSonus audio interface; Thunderbolt bus for high-speed and ultra low...
24-bit resolution and up to 192 kHz digital converters offer crystal clear sound with 120 dB dynamic...
26x32; expandable to 96x96 by stacking up to four Quantums via Thunderbolt.
Last update on 2023-09-26 / Affiliate links / Images from Amazon Product Advertising API
What We Like
People don't really talk about PreSonus interfaces in the same way they talk about UAD or Apogee, but they really should. This company makes some truly amazing products at a great value; a similar interface from another company would likely cost three times as much.
The Quantum is PreSonus's top-of-the-line Thunderbolt interface, it has 8 great X-Max preamps and line-level inputs for connecting external pres instead, and it boasts that it has the lowest latency on the market. I can certainly attest to that, as I upgraded to this from my Focusrite 18i20.
I have recently made the switch from Pro Tools to Studio One (made by PreSonus), and I love that I can directly control my preamp gain levels from within the DAW instead of reaching for a knob. It's fully integrated, and that is really very, very cool. I also like that it also integrates a full headphone distribution system in-the-box, including two headphone circuits AND a talkback mic.
What We Don't Like
PreSonus is still making a name for itself on the audio interface market, so the resale value might not be as high as some units. I also don't really like that the soft gel on/off power button on the front, while conveniently located, isn't latchable. When I flip my power conditioner switch on to power up everything in my rack, I still have to turn this on separately. First world problems, I suppose…
Best Premium Audio Interfaces
1 – RME Fireface UFX+ USB3.0/Thunderbolt
The RME Fireface UFX+

is a 94-in/94-out, 24-bit/192kHz USB 3.0/Thunderbolt Audio/MIDI Interface with
4 Mic/Instrument Preamps
MADI Connectivity
DSP Mixer
Direct USB Recording
RME Fireface UFX+

94 channels input plus output, 188 channels in total ARC USB remote with 15 assignable buttons, an...
The Fireface UFX+ becomes the center of any multitrack studio because it is able to handle up to 94...
With unprecedented flexibility, compatibility, the inclusion of DURec (Direct USB Recording) and...
Last update on 2023-09-26 / Affiliate links / Images from Amazon Product Advertising API
What We Like
RME is truly a step above. It's like the Mercedes Benz of the audio interface world. Crystal-clear, amazing sound quality, and well-designed workflow. The RME Fireface UFX+ can handle any audio task that you may encounter by its extensive connectivity.
Its impressive 94 channels of I/O include 12 analog channels (including four high-quality mic/instrument preamps), 16 channels of ADAT, two channels of AES, and 64 channels of MADI. Thunderbolt technology imbues the Fireface UFX+ with PCIe-like audio performance, offering the lowest latency, system overhead, and CPU load you're likely to encounter.
The Fireface UFX+ also connects via USB 3.0, so it's compatible with Thunderbolt-equipped computers. Low impedance Hi-Power headphone outputs serve up a +19dBu maximum output level, injecting it with more than enough output power for any set of headphones, high or low impedance.
What We Don't Like
At almost 3k, the decision to purchase this particular unit would have to be undertaken after careful thought and consideration. Still, if you really want to be an audio PROFESSIONAL, you have to have professional tools.
2 – Universal Audio Apollo x8 18×24 Thunderbolt 3
The UA Apollo x8


is an 18-in/24-out, 24-bit/192kHz audio interface which has six cores processor and many others :
It has AD/DA Conversion of an elite class
It has Dual Crystal Clocking
It has Four Unison Preamps
It has 24dBu Operation
Talkback
7.1 Surround Support, and Realtime"
Universal Audio Apollo X8 Thunderbolt 3 Audio Interface

18 x 24 Thunderbolt 3 audio interface with class-leading 24-bit/192 KHz conversion
Realtime UAD HEXA Core Processing for tracking through UAD plug-ins at near-zero latency regardless...
4 Unison-enabled mic/line preamps, giving you fully authentic preamp emulations from Neve, API,...
Last update on 2023-09-26 / Affiliate links / Images from Amazon Product Advertising API
What We Like
Place the Universal Audio Apollo x8 at the center of your studio, and it's guaranteed to turbocharge your productivity. You can track and mix with more processing power(50% more) than Apollo's old versions, thanks to its 6-core HEXA Core processor.
You can experience superb sound quality due to its upgraded AD/DA conversion and Dual Crystal clocking. You will appreciate the native 7.1 surround monitoring support and many other included features such as the talkback, +24dBu operations, etc.
Four Unison preamps allow you to track through models of the industry's most legendary hardware. Plus, you get enough expandability and sub-2ms latency due to its Thunderbolt 3 connectivity. You can find these in pro studios the world over. Industry-standard, this one.
What We Don't Like
I've read that this interface lacks a low end from a few online reviews, but I've not found that to be the case. The headphone amps are also a bit weak, in a way—less than I expected them to be, anyway.
3 – Apogee Ensemble Thunderbolt 30×34
The Apogee Ensemble Thunderbolt 30×34
is a Thunderbolt 2 Audio Interface with:
30-in/34-out with 24-bit/192kHz Resolution and 32-bit Playback
8 Mic Preamps
Soft Limit
OLED Display
2 Headphone Outputs
Talkback Mic
Apogee Ensemble Thunderbolt 2 Audio Interface

Audio Quality Max bit depth: 24-bit Max sampling rate: 192kHz Inputs Total inputs: 30 Analog inputs:...
Last update on 2023-09-26 / Affiliate links / Images from Amazon Product Advertising API
What We Like
This is probably my favorite high-end audio interface. Apogee has brought out all the knowledge they have on digital audio and put them into the newly-rebuilt Ensemble Thunderbolt, giving us some of the best sound quality, performance, and functionality.
Because it's Thunderbolt 2 technology, the Ensemble Thunderbolt gives you ultra-low latency and unmatched CPU efficiency, allowing you to monitor more effectively, record more tracks, and process more plug-ins. Moreover, the Ensemble Thunderbolt's eight digitally-controlled mic preamps plus AD/DA converters will give you exceptional sound quality that you could expect from a high-end product.
What We Don't Like
Unlike their Duet model, this particular Apogee unit is Mac only, so Windows users are unfortunately out of luck here. Pretty much all the reviews of this unit are 5 stars, so it's tough to find anything negative to say about it! The price is obviously steep, but so is the quality, and you get what you pay for!
THE OVERALL WINNER
It's certainly a tough job to pick ONE "winner" interface out of a field of so many worthy competitors, especially when this overview selects only a few of the literally dozens of available makes and models. Still, for the sake of settling the barroom argument (haha), I am going to go with…
The PreSonus Quantum 26×32 Thunderbolt 2
is the winner! It has a rare combination of features and price that make it just too good to pass up. It exists in that "sweet spot," where it provides both a high number of inputs (8 actual onboard preamps with XLR) that will allow you to record a full band or a drum kit if you want and a reasonable price.
There are plenty of interfaces that cost around the same, with only 2-4 preamps, and plenty that cost way more, but this unit will get the job done for only a grand. You really can't beat that.
How to choose an interface? Buyer's Guide
Wow, this has been a lot so far! But we're not even done. How do you CHOOSE an interface?
The two most important features to look out for when buying an interface are
Connectivity (computer connectivity)
I/O (input and output) configuration.
The type and number of I/O you want on the interface will depend on the type of recordings you do or will do in the future. Audio interfaces ranged from 2-channel units to units that can record hundreds of channels.
A singer may only need one or two pairs of inputs. Almost all audio interfaces come with microphone preamps. Moreover, if you are going to use a condenser mic, you need to make sure that the preamp(s) comes with phantom power.
For plugging a guitar or keyboard, the interface must have instrument level inputs. And for connecting headphone amps, studio monitors, and outboard processors, line-level inputs and outputs are needed.
Now, with some more extra channels, you can even turn your small set up to record a full track band.
Check out how the Focusrite Scarlett 8i6 compares with Komplete Audio 6 MK2 here!

1.Computer Connectivity Options
As we are living in a fast-developing world, recording technologies also change and upgrade relative to it. Some of the standard types of connection that are commonly used for an audio interface are
Thunderbolt
USB
FireWire
PCIe.
USB ports (either USB 2 or USB 3) are found in almost all PCs and Macs, while the FireWire type of connections (either 400 or 800) is mostly found on Macs.
USB and firewire have the same average speed and are fast enough to record multiple tracks at once under ideal conditions. Some simple interfaces still use USB 1.1, which is much slower but fast enough to record one or two channels.
2.Thunderbolt
It's the new kid in the block and turning out to be one of the favorite types of connection among the users because of its ultra-high-speed. Low latency, The latest Thunderbolt (i.e., Thunderbolt 3) is faster (twice) than Thunderbolt 2 and 8 times faster than USB 3.
And so high-end interfaces are also upgrading to Thunderbolt type connections.
3.USB
USB interfaces (3.0, 2.0, and 1.1) are much slower than the above, but they also have their own advantages. Several interfaces are designed to run on USB bus power without an external power source, which will help you if you want a portable or mobile rig that you can power with your laptop.
4.Firewire
Firewire transfers data more consistently than USB and is more suitable for recording more channels at once.
However, a small number of interfaces use FireWire when compared to the ones using USB. A fewer number of computers also come equipped with Firewire ports. You will still need to install a Firewire card even if you own a pc.
These are some of the points that you need to look out for when buying an interface. I hope you enjoyed it, whatever you end up choosing… GOOD LUCK and Happy Recording!!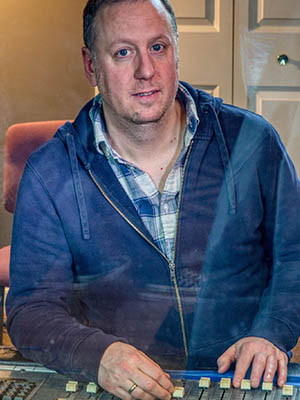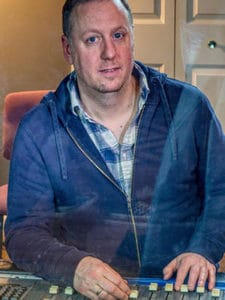 Author: Adam Coolong has been playing with his band Wild Colonial Bhoys full-time for over fifteen years and has recorded dozens of albums through his studio business, Varsity Audio Recording Services.
Don't miss out on my review of two other audio interfaces that I really like here!
Was this article helpful?
Recent Posts
link to How To Allow QuickTime To Access Microphone 🎙️  
QuickTime is a vital app for many Mac users, and if you've recently bought a new microphone, you might wonder how to use it optimally. QuickTime cannot record audio content if it doesn't have...
link to How Do I Test My Microphone? 🎙️
Every microphone leaves a unique signature on the quality of its output. If you're a podcaster trying to melt your way into your audience's hearts, a muddy, distorted recording won't cut it....