Different lenses offer you different features that can change how a subject looks in a shot, which might spell the difference between great portraits and unflattering pictures. There is a wide range of choices out there. Telephotos, primes, and zoom lenses are just a few.
You can use zoom lenses for portraits and, in some cases, they might even be the ideal lenses to use. However, for the most part, you might have an easier time with prime lenses with fixed focal lengths.
When do you use zoom lenses for portraits? And what are the things you have to know about zoom lenses? Read on for an easy-to-understand discussion about zoom lenses and prime lenses for your portrait photography.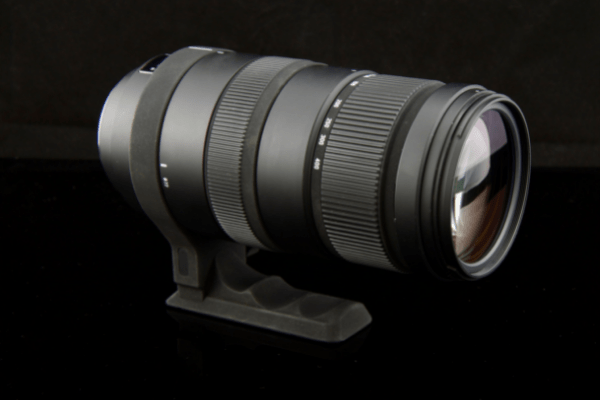 Is Zoom Lens the Best Option for Portraits?
When it comes to portrait photography, choosing the right lens for the job boils down to focal length and apertures. And zoom lenses can offer appropriate focal lengths for your portraits. This is especially true when you are doing outdoor photoshoots and you don't want too much of the background to be included in the frame and distract the viewer from your subject.
A zoom lens is not the best option for portraits, though it is okay to use it. The better choice when you are taking pictures of people, experts will recommend, is using a prime lens.
What's the difference between the two? With a zoom lens, you can change the focal length to make faraway things look closer or farther away. On the other hand, a prime lens boasts a fixed focal depth. And there are a lot of reasons why you should always try using a prime lens first.
Why a Prime Lens Is the Better Choice
For one, you will have an easier time learning portraiture with a prime lens. You will need to move around to frame the shot correctly, and you'd get to learn more about selective focus a whole lot faster.
A prime lens will also force you to learn how to focus on the subject properly. Then there are the features, such as the ability to produce sharper images and better bokeh effects.
The wider aperture of a prime lens also makes it a good option for low light conditions. You also don't need to worry too much about lens distortion, which can be a problem with zoom lenses.
Lastly, a prime lens is a smaller and more lightweight lens than a zoom lens.
Zoom Lens for Portraits? No. 85mm Prime Lens Is Your Best Bet
The thing with great photography is that the perfect lens

depends on the type of shots you are taking. According to Digital Camera World

, most professionals prefer to use an 85mm prime lens for portraits.
These prime lenses help to make your subjects look their best, which is the point of portraits. Plus, because they have a narrower field of view, the photographer does not need to get very close to the subject like they would need to with, say, a 50mm lens.
If you do a lot of portrait photography, it helps to have a good 85mm prime lens in your bag. Here are some options from Amazon.com:
The Canon EF 85mm f/1.4L IS USM allows you to get the best portraits with its image stabilization technology. This lens delivers sharpness at wide apertures and renders bokeh really well.
The circular aperture gives you control when you want blurry backgrounds to highlight your subjects. It's also a good choice for detailed work or headshots.
Even when your subject is moving, you can rely on its image stabilization ability and ultra-fast autofocus. That is true, even as you shoot with the camera in your hands.
But more than the optics and the image stabilization, this is a very durable lens with a solid build and is very easy to handle. It's also resistant to water and dust.
Canon EF 85mm f/1.4L IS USM - DSLR Lens with IS Capability, Black - 2271C002

Canon's First 85mm L-series Lens with IS Capability.
Large, Bright f/1.4 Aperture.
Image Stabilization at up to 4* Stops of Shake Correction.
Last update on 2023-12-02 / Affiliate links / Images from Amazon Product Advertising API
This lens offers you a wide aperture that helps you achieve defocusing effects and bokeh. It provides fast and silent autofocus. With a minimalist look, this lens measures 3.1 by 3.2 inches (78 by 82 millimeters) and weighs only .8 pounds (371 grams).
It is also weather-resistant and has a solid build.
Sale
Sony SEL85F18 85mm F/1.8-22 Medium-Telephoto Fixed Prime Camera Lens, Black

Wide F1.8 maximum aperture enables beautiful defocusing effects
9-blade circular aperture creates beautiful round defocused bokeh
ED glass element for corner-to-corner sharpness,Minimum Focus Distance:2.63 feet (0.8 m)
Last update on 2023-12-02 / Affiliate links / Images from Amazon Product Advertising API
The Sigma 85mm f/1.4 DG HSM Art Lens works with certain Leica, Sony, Nikon, and Canon cameras. When you use the lens, you have an easier time rendering the photos with bokeh, while the super multi-layer compensation lets you avoid ghosting and reflection for that perfect contrast and sharpness of your images.
You also get accurate and fast autofocus. Plus, you have excellent image quality for any shot that you take.
This product is compact at only 3.7 by 5.0 inches (95 by 126 millimeters) and weighs 2.4 pounds (1.1 kilograms).
Sigma 85mm f/1.4 DG HSM Art Lens for Canon EF (321954)

The Sigma 85mm 1.4 DG HSM Art is the latest addition to the world renowned Sigma Global Vision Line
It has equipped newly designed hyper sonic motor (HSM) for nimble AF control, 1.3 times better...
This lens is compatible with Mount converter MC-11 , so Sony E-mount users can also enjoy this lens...
Last update on 2023-12-02 / Affiliate links / Images from Amazon Product Advertising API
Can You Take Great Portraits With a Zoom Lens?
Now that you know that 85mm prime lenses are the best for portraits, can you still take great portrait shots with a zoom lens?
You can take great portraits with a zoom lens. In fact, in some instances, you might even get better shots with a zoom lens

than a prime lens. For one, a zoom lens allows you to have more background blur, which helps in separating the subject from everything else.
There are also times when you do not have a choice but to shoot with a zoom lens. One example would be if you are doing a prenup photoshoot with a daredevil couple on a zipline or on a cliff. You don't have to risk your life and do the same stunts to accommodate their wishes; you can just shoot from the other end of the zipline or from a safe distance from the cliff.
A zoom lens is also more convenient because you're able to change the apparent magnification of your shot. You don't have to move as much as when you're using prime lenses.
Using zoom lenses will also allow you to get the lens compression effect. This makes your subjects look closer to the background than they actually are.
For instance, if your subject is right outside the cordons of a red carpet event, shooting with a focal length of 48mm will make it obvious that the subject is not on the red carpet. Change the focal length to around 200mm, and it will look like the subject is standing right in front of the celebrities.
What Zoom Lenses Should You Consider?
A zoom lens doesn't only make it easier for you to frame the best shots without having to come any closer or without moving, but it also allows you to be more creative in your photographs. But what types of zoom lenses work best for portraits?
The great news is that you can use the standard 70-200mm (2.7-7.8in) f/2.8 zoom lens that is compatible with your camera. Getting a standard lens such as the Tamron SP 70-200mm (2.7-7.8in) F/2.8 Di VC G2

from Amazon.com allows you to have better control over the background, as shown in this Fstoppers video:
Another standard that you can use for portraits is the 24-70mm (0.9-2.7in) F/2.8

zoom lens that you can use with more shots. This versatile lens can be used for full-body shots, as well as headshots.
It performs relatively well in low light, and it can be quite flexible with the focal lengths you can use. Some of the products you can check out on Amazon.com include Canon EF 24-70mm f/2.8L II USM Standard Zoom Lens

and NIKON NIKKOR Z 24-70mm f/2.8 S Standard Zoom Lens

, which is for Nikon's mirrorless cameras.
Tamron SP 70-200mm F/2.8 Di VC G2 for Nikon FX DSLR (6 Year Limited USA Warranty for New Lenses Only)

VC performance is 5 stops (VC mode 3) and offers three modes optimized for different shooting...
MOD reduced to 37.4" (1:6.1 max. mag. Ratio). Angle of view (diagonal): 34°21' - 12°21'(for...
Lightweight and easy-to-hold tripod mount is compatible with an Arca-Swiss style quick release plate
Last update on 2023-12-02 / Affiliate links / Images from Amazon Product Advertising API
Canon EF 24-70mm f/2.8L II USM Standard Zoom Lens

24 70 millimetre focal length, 38.4 112 millimetre equivalent focal length on Canon APS C cameras
F2.8 constant maximum aperture; F22 minimum, ring type ultrasonic type AF motor with full time...
82 millimetre filters, closest focusing distance: 0.38 meter/1.25 feet
Last update on 2023-12-02 / Affiliate links / Images from Amazon Product Advertising API
Nikon NIKKOR Z 24-70mm f/2.8 S | Professional large aperture mid-range zoom lens for Z series mirrorless cameras | Nikon USA Model

NIKKOR Z 24-70mm f/ 2.8 is a compact mid-range zoom that is indispensable for a wide range of photo...
With an f/2.8 constant maximum aperture, exposure is consistent across the entire zoom range
Lens incorporates an all-new Multi-Focusing System, consisting of 2 AF drive units, precisely...
Last update on 2023-12-02 / Affiliate links / Images from Amazon Product Advertising API
Conclusion
When it comes to portraits, a zoom lens is a good choice. Being able to change the focal length that you are working with allows you to experiment more and capture different looks. However, for beginners, you might have an easier time with an 85mm (3.34 in) prime lens that delivers excellent bokeh backgrounds and other stuff you would want to see in a portrait on the fly.
Check out whether you can use a storage unit

as a photography studio.
Sources
Was this article helpful?
Recent Posts
link to How To Allow QuickTime To Access Microphone 🎙️  
QuickTime is a vital app for many Mac users, and if you've recently bought a new microphone, you might wonder how to use it optimally. QuickTime cannot record audio content if it doesn't have...
link to How Do I Test My Microphone? 🎙️
Every microphone leaves a unique signature on the quality of its output. If you're a podcaster trying to melt your way into your audience's hearts, a muddy, distorted recording won't cut it....