YouTube content producers have a wide variety of video editing platforms to choose from. Typically, free video editing software lacks the necessary features for video content producers who want to impress their followers. On the other hand, some premium video editing software has so many features it can make novice video editors dizzy with all the options available.
PowerDirector is good enough for YouTube, as it's competitive with other premium video editing software like Adobe Premiere Elements, Corel VideoStudio, and Final Cut Pro X. Simply put, PowerDirector is suitable for professional video editors looking for top-tier production. 
Here we will look at PowerDirector's features, including support for 360° movies, 4K movies, and PiP. From novice to advanced, PowerDirector offers everything video producers are looking for at a competitive price.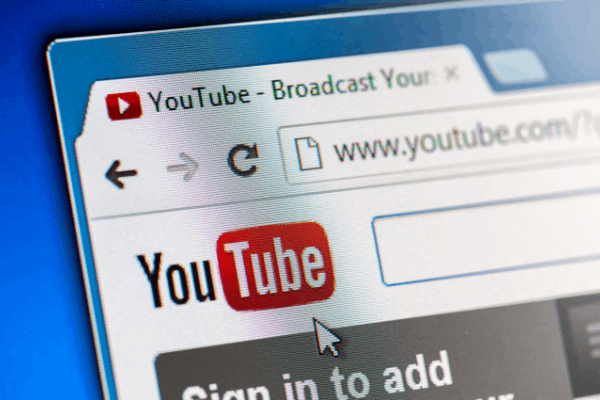 Is PowerDirector Good for YouTube?
PowerDirector is good for YouTube in nearly all cases. Video producers looking for value when choosing a video editing software will often find that the features available on PowerDirector will fit their needs.
Is PowerDirector Good Enough for YouTube Gaming Channels?
PowerDirector is a great option for YouTube gaming channels. With picture-in-picture (PiP), gamers and other video producers who want to use screen capture can simultaneously record themselves while offering gaming or secondary footage.
Is PowerDirector Good Enough for YouTube 360° Movies?
PowerDirector is good enough for YouTube 360° movies. PowerDirector offers the most advanced 360° video options of any video editing software.
PowerDirector Features
PowerDirector has all the typical features found on most other video editing software. With an impressive number of effects and an easy-to-use interface, PowerDirector is a great option for novices and professionals.
The learning curve on PowerDirector isn't long at all when using default templates and auto express mode. These two options are set up for beginners to quickly import their videos, give them any style they desire, and allow the software to create the video.
For users who want to make advanced videos, there are plenty of tutorials available with PowerDirector. Video editors who dive into these tutorials will eventually edit quickly while offering a professional end product.
For more information, check out which is better: PowerDirector vs Adobe Premiere Pro.
Most Enticing Feature of PowerDirector
The most enticing feature of PowerDirector is that it offers one of the fastest rendering times of all similar video editing software. As they say, time is money, especially in the YouTube production world. Video producers can push their finished product out to their followers faster than other channels with a shorter rendering time.
PowerDirector Offers Motion Tracking Videos
Motion tracking is another available feature on PowerDirector. Using motion tracking can cause an effect, text, or object to follow a moving object selected in a video. This effect is an excellent way to highlight and draw eyes to something of importance.
PowerDirector 4K Video Editing
4K video editing is a big task for any video editing software. 4K video is the gold standard in the industry, so any serious video producer should select a video editing software that enables this feature. PowerDirector makes quick work of 4K video editing, assuming that the host machine has sufficient hardware.
Special Effects And Audio on PowerDirector
PowerDirector offers video effects, plenty of options when searching for background music, stock photos to choose from, and video filters that provide a cinematic feel for a professional touch. On other video editing platforms, these options are available separately.
Powerdirector Compared to Adobe Premiere Elements
Adobe Premiere Elements offers one of the easiest-to-use interfaces and is highly user-friendly for novice users. While PowerDirector is a straightforward video editing software, it isn't as user-friendly as Adobe Premiere Elements.
However, in a five-minute movie, Adobe Premiere Elements took 4:01 to render, while PowerDirector only took 1:32.
PowerDirector Compared With Corel VideoStudio
Corel VideoStudio is another premium video editing software. With a rendering time nearly equivalent to PowerDirector, both video editors can upload videos quickly.
While both PowerDirector and Corel VideoStudio offer object tracking, Corel can track faces in videos a bit better than PowerDirector.
PowerDirector Compared With Final Cut Pro X
Final Cut Pro X invented the color-matching feature, which other video editing software, including PowerDirector, quickly integrated into their product. However, the color matching feature in PowerDirector still does not compare to the quality offered by Final Cut Pro X.
Final Cut Pro X also offers groups of edited clips to be moved around as one bundle. In response, PowerDirector quickly added this feature to their software as well.
Final Cut Pro X continues to be the premium video editing software on Mac. Still, PowerDirector offers equivalent features at a reasonable price.
PowerDirector Advanced Features
PowerDirector offers several advanced editing tools that can make professional-quality effects seem effortless.
MultiCam Designer – With MultiCam Designer, video editors can add footage from up to four cameras and create one simultaneous video. 
Action Camera Center – Action Camera Center is another advanced feature that makes adding video footage from drones and action cameras easy, enabling quick editing and enhancement.
Chroma Key Editing – The Chroma Key Editing, also known as the green screen, is available in PowerDirector. The green screen expands on the potential to edit videos immensely.
One-click Color Correction – The ability to intelligently match colors is available through PowerDirector in the One-click Color Correction tool. 
Newest Features Offered by PowerDirector
PowerDirector is adding new features every month, making it competitive with other pro-quality video editing software. For instance, in June 2021, PowerDirector integrated AI Object Segmentation, the Glitch Transitions Pack, Human Sound Effects, Family Video Templates, Updated Shutterstock Library, and more.
PowerDirector Offers A Subscription Or Lifetime License
PowerDirector offers a yearly and monthly subscription plan. PowerDirector 365 starts at $19.99 per month on a monthly subscription basis. On an annual basis, PowerDirector costs $69.99, equivalent to $5.83 a month. 
PowerDirector also offers a lifetime license. PowerDirector 19 Ultra is $99.99 and PowerDirector 19 Ultimate is $139.99.
PowerDirector Works Great on Older Computers
PowerDirector doesn't require top-tier hardware for it to run smoothly. Users can get by with only 4 GB of RAM and a graphics card that supports 128 MB VGA VRAM.
However, a system with at least 8 GB of RAM is ideal when using PowerDirector. Realize that when creating a 4K video, more RAM and an advanced graphics card ensures smooth processing.
Does PowerDirector Work With GoPro Cameras?
PowerDirector works with GoPro cameras. Taking advantage of the Action Camera Center makes it easy to quickly edit footage taken from a GoPro camera. Some basic edits include the fisheye lens, the camera shake, the freeze frame, and time shifts.
PowerDirector Available on Windows, Mac, And Android
PowerDirector is available to both Mac and Windows users. Unfortunately, Linux desktop users will have to look for another video editing software.
PowerDirector is available on Android, bringing exceptional quality video editing software to a mobile phone. While the mobile version doesn't have all the features available on desktop, it is one of the best mobile phone video editing apps available on the market.
Cyberlink PowerDirector 19 Ultra
Express projects - pick from a huge range of ready-made templates complete with effects, titles and transitions
Produce amazing videos - create professional looking videos for YouTube with Customizeable vector shapes and motion graphic titles
Instant creation without the learning curve - easily edit your footage with the action Camera Center or create fully customizable collages with effects using the video collage Designer
Last update on 2022-06-26 / Affiliate links / Images from Amazon Product Advertising API
Conclusion
PowerDirector is good enough for YouTube in nearly all cases. PowerDirector holds its own with Adobe Premiere Elements, Corel VideoStudio, and Final Cut Pro X. PowerDirector has an easy-to-use interface and a swift rendering time. Many amateur and professional YouTube video creators have chosen PowerDirector to be their default video editing software. 
PowerDirector works great on older computers, offers 360° movies, 4K movies, and supports PiP for gamers and other video producers who want to utilize screen capture. In short, PowerDirector has all the features required to make professional-quality videos for YouTube.
For more information, check out whether you can install PowerDirector on multiple computers.
Sources