In the world of sound recording and reproduction, equalization refers to the adjustment of different bands of frequency within an audio signal.
This is achieved using an equalizer, or "EQ", an important piece of equipment when it comes to professional sound recording, be it in the music industry, or within film and television.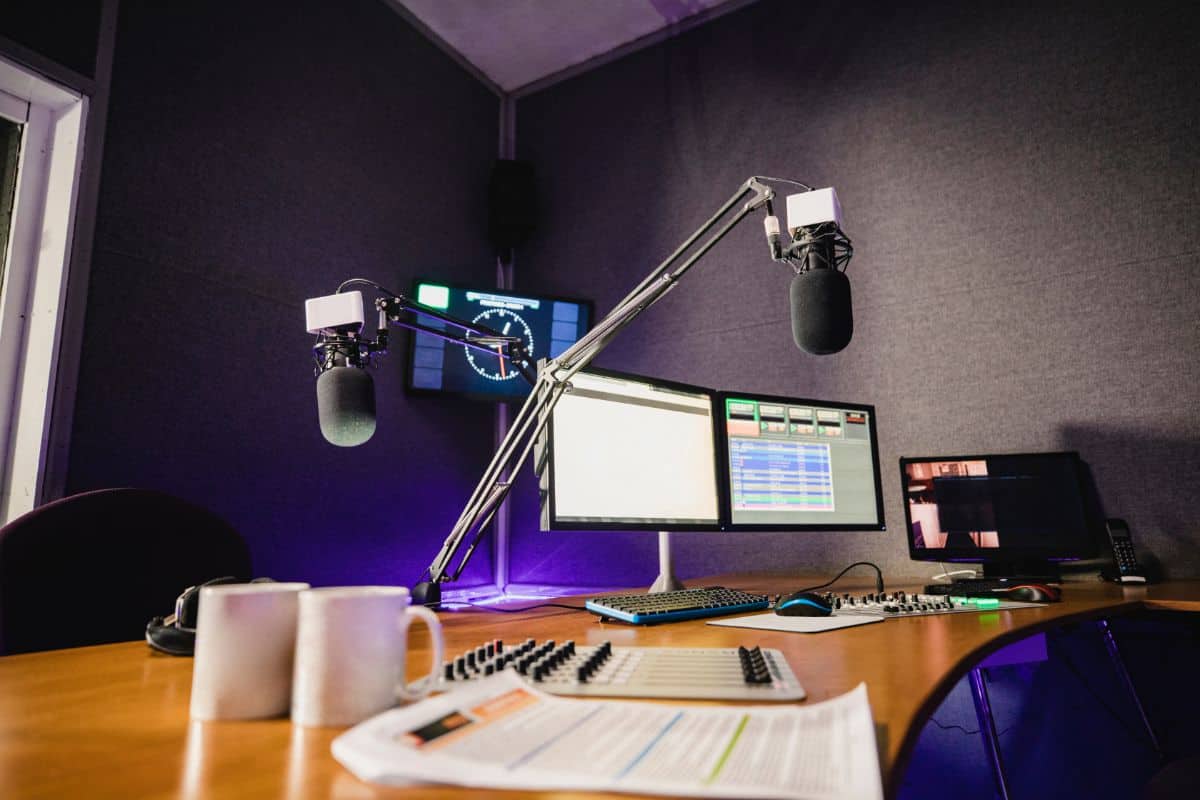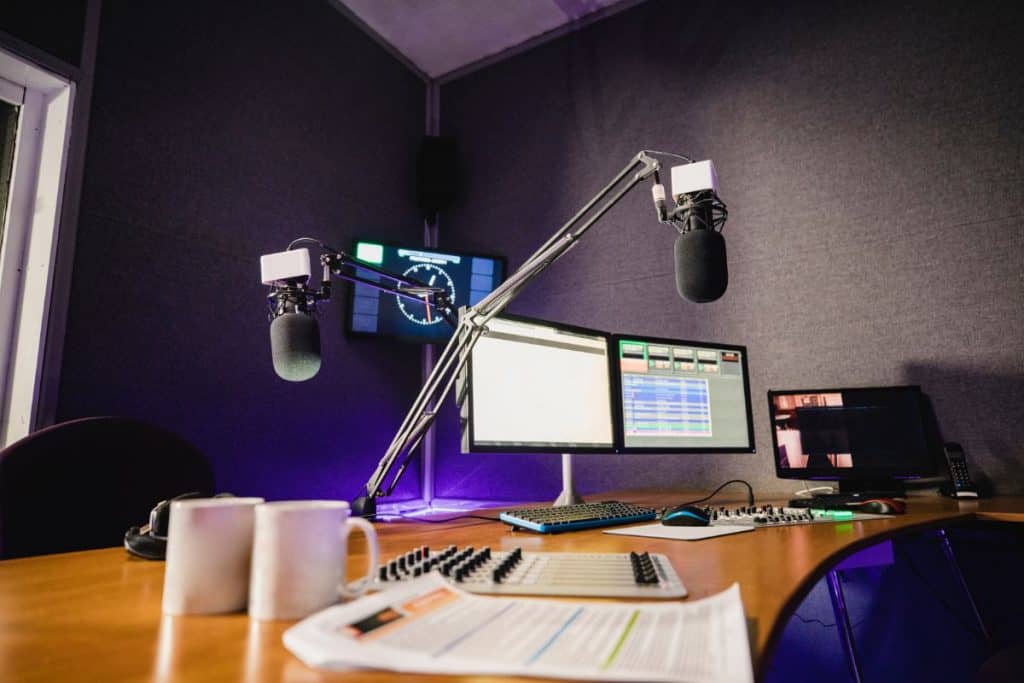 Perhaps more common phrases related to this would be bass and treble, both of which are frequency bands that can be manipulated using an equalizer, and are key factors on home stereo systems, as well as within sound production.
With sophisticated, industry standard sound equalizers however, experienced sound recording artists can make more detailed adjustments to the audio of a project, making certain voices louder or quieter, reducing unwanted background interference, reducing feedback over public announcement speakers, or adjusting the sound or tone of specific instruments within a track.
But What Exactly Are Equalizers?
Put simply, sounds are composed of a series of waves that operate at different frequencies, and as such, equalizers allow the individual manipulation of those specific frequencies, so as to correct (or equalize) the waves to create a more uniform, cleaner sound.
How Do They "Equalize" Sound?
Eqs control the volume

of specific frequencies, using various filters, consisting of low pass, high pass, band stop filters, and band pass filters. 
Low Pass Filters
These filters let through low end frequencies, while limiting or decreasing higher end frequencies through a process called attenuation, or the gradual loss of flux intensity through a specific medium (for example sunlight is decreased when it passes through sunglasses lenses).
High Pass Filters
Similarly, high pass filters allow high end frequencies to pass through, whilst stopping or limiting the amount of low end frequencies.
Band Pass Filters
Whilst high and low pass filters operate on the extremes of the spectrum, band pass filters can be more adjustable, allowing specifically set frequencies to pass through, while limiting or stopping anything which deviates from those settings.
Band Stop Filters
Also known as "band rejection filters", band stop filters are the antithesis of band pass filters, allowing most frequencies to pass through unhindered, whilst stopping those within a certain range to very low frequencies.
History
It is thought that equalization, by the very nature of its makeup, must go back as far as the invention of audio telegraphy, which introduced electronic telegrams into society, using codes of electrical signals to formulate messages.
The 1920s
At the very least, equalization was known to have been important in the early days of telecommunications and radio transmissions, with the latter requiring the equalization of static and interference for broadcast, especially as time went on, and radio studios recorded nearly as much content as they transmitted.
The use of variable equalization within audio production was first implemented by John Volkman, who worked at RCA (Radio Corporation of America) in the 1920s. This system was important to reducing feedback, especially in motion picture theater sound playback systems.
The 1960s
However, it wasn't until the mid-1960s that equalizers began to resemble what we know and use today.
The first all-in-one equalizer was created by Art Davis' Cinema Engineering, which featured 6 bands with a boost or cut range of 8db (decibels), and featuring the now well known sliding adjustment switches, counting up in 1db increments.
The growing audience for popular music during the late 1950s led to great developments in the 1960s, and various companies began to make several giant leaps in improving studio recording technology.
This can be heard in the dramatic change in quality between the early and late 1960s, when the sound became much crisper, much more professionally mixed, and devoid of the same level of interference and feedback as in previous decades.
In 1966 Burgess Macneal and George Massenburg planned and created concepts for sweep-adjustable equalization features that would render switches and inductors obsolete. This was created by a friend of Massenburg, Bob Meushaw, and consisted of a "3 band, frequency adjustable, fixed-Q equalizer".
The 1970s And Beyond
By 1971, audio engineer Daniel N. Flickinger invented the first parametric equalizer, which used his own high performance op-amp (operational amplifier) to filter circuits in a way that was once thought to be impossible.
As such, Flickinger, along with Macneal, Massenburg, and Meushaw, are widely considered to be the "Mount Rushmore" of modern equalization technology.
Modern EQ Plugins
With the continued streamlining and widespread production of technologies, audio equipment couldn't be more affordable and accessible to the general public.
Even the most professional pieces of hardware are now available on the consumer market, meaning now more than ever there are more choices for both professional and aspiring sound recording artists alike.
In modern computing, a plugin is an add-on to a piece of existing software, which adds a specific new feature to the existing package. As far as equalizers go, there are countless free plugins available, each of them offering something different.
These can be general all-rounder pieces, or they could be more honed, with specific focuses on bass treble adjustment.
The Best EQs
With the quantity of quality products on today's market, finding the perfect piece of equipment for your needs can be pretty daunting.
To make things easier, we have compiled a list of the best EQs on the market, listing their pros and cons, and hopefully helping you to make a more informed choice going forward.
So, in no particular order, here is our rundown of the best free eq plugins on the market in 2022!
First on our list, the MEqualizer is included as part of Melda Productions suite of 37 free plugins, all of them centered around sound mixing, sound design, mastering, and composition.
Compatible with both Windows and MacOS, and with an easy to use interface, the MEqualizer is a great example of some of the quality free content that is available to modern consumers.
With 6 EQ bands that each possess 7 different filter types, you have everything you could ever need to perfectly adjust your sound levels to a standard that is both professional and effective.
Boasting an excellent user-friendly visual display, an integrated tube saturation module, harmonics control (creating a retro sound), a spectrum analyzer, and a sonogram, this plugin really goes the extra mile to ensure you have all the tools you'll need at your disposal.
Key Selling Points
6 EQ bands with 7 filters in each.
Integrated tube saturation.
Harmonics control.
Spectrum analyzer.
Sonogram.
User friendly visuals.
The Nova, produced by Tokyo Dawn Records, is another great addition to this list. The free version of this product offers users 4 bands with 2 low and high pass filters, as well as 4 slope settings that are perfect for harsher or more transparent filtering.
Whilst offering less bands than other plugins on this list, the Nova offers a lot of functions that others don't, especially when it comes to mixing and mastering sound samples.
With multiband compression, dynamic equalization, and a high quality grain equalization feature, this package ensures maintained levels of quality throughout the entire mixing process.
For users who like this free version, Tokyo Dawn Records also have a premium version for $60. This version raises the band from 4 to 6, and allows other unique functions such as lone band listening, and expansion potential.
Key Selling Points
4 bands (2 high and 2 low pass filters in each).
An affordable premium upgrade.
Multiband compression.
Dynamic equalization.
High quality grain control.
Another widely compatible free EQ, the Blue Cat Triple (as its name suggests) offers 3 bands of filters (low, high, and boost/cut) which work in tandem with one another to ensure any modifications remain properly calibrated.
The 3 band calibrated filters mean that Blue Cat offers quick mixing potential, as well as a dual channel mode, independent mid/side equalization, and real time MIDI controls (Musical Instrument Digital Interface) for maximum efficacy.
Versatile and free, the Blue Cat is a great addition to any sound mixing system, placing ease, speed and effectiveness above all else.
Key Selling Points
3 band calibrated filters.
Quick mixing potential.
Real time MIDI controls.
Dual channel mode.
Mid/side equalization.
One of the most versatile on this list, the FIVER is a widely compatible free plugin with a lot to offer.
As its name suggests, the FIVER offers 5 bands, high and low pass filters, and continuously variable bandwidth, making it one of the most versatile free plugins around.
Whilst 5 might not seem like a lot in the great scheme of things, it is more than enough to achieve high quality mixed sound, and when you consider the fact that it is a free/donation based piece of software, you really have to admire what the FIVER brings to the table.
Key Selling Points
5 bands (high, low and variable filters).
Versatile usage.
The Marvel is a 16 band graphic equalizer produced and released for free by Voxengo. Featuring multi-channel operation support for industry standard music production, it is a great tool for making quick and easy EQ adjustments on both single audio channels and complete mixes.
The Marvel employs linear phase filtering, which means all components of the frequency are shifted in time by the same constant amount, also referred to as group delay.
This is good for creating crisp sound and removing distortion usually created by non-uniform frequency components.
The number of functions available through this free plugin are astounding, as is the quality you are able to achieve when it comes to mixing and mastering.
Compatible with Mac, Windows, and a number of other formats, meaning whatever your preference, you won't have to miss out on this great piece of software.
Key Selling Points
16 bands.
Industry standard music production.
Linear phase filtering for crisper, clearer sound.
Quick and Easy EQ adjustments.
Well known for their real life guitar amplifiers, as well as real life guitar and bass simulators, many were rightly excited when Ignite decided to release the PTEq-X, their free sound mixing plugin.
Another versatile plugin, the PTEq-X recreates the sound of Pultec Valve Hardware, and is very much a merger of three legendary Pultec equalizers: the HLF-3C, the MEQ-5, and the PEQ1A, offering high quality and features fans have come to expect, as well as new improved functions and extras.
With improvements to the circuits, Ignite have successfully managed to recreate every aspect of their analog products in digital form, with integrated tube saturation, and improved harmonics to add greater texture to your range of sounds.
This particular plugin stands on its own two feet, and is supported by a brand consumers know and trust, making it one of the most reliable and revered plugins on this list.
Key Selling Points
An established brand with proven quality.
Integrated tube saturation.
Improved harmonics.
Greater sound textures.
Widely compatible, and offering a rich sound palette that feels truly unique to this brand.
With 5 band capability, and boasting "super parametric filters", the DDMF has an improved and unusual take on grain, width, and frequency, taking traditional setups and enhancing them exponentially.
This creates a series of "shapes" that cannot be recreated by traditional equalizers, making it a truly one of a kind mixing instrument.
Key Selling Points
5 band capability.
Super parametric filters.
Unique shape production capabilities.
Improved grain control.
Rich sound textures.
Another well known brand, and one regularly employed in professional recording studios, SPL has created a strong reputation and a recognizable sound that has become synonymous with their name.
Designed, produced and tested by in-house engineers, the Free Ranger was purposely designed to be the closest recreation of the equivalent hardware for maximum ease and effectiveness.
Offering 4 bands and simple automation, what the Free Ranger really offers is quality, making audio sound crisper and high-end, and making the mixing process much more user friendly and simple master.
After all, SPL represents multi-million dollar quality, and that is something they have remarkably extended to this free EQ plugin.
Key Selling Points
4 bands.
Crisp, high end audio.
Industry standard production values.
Engineer designed and tested.
User friendly mixing.
Produced and released by Kuassa, this free plugin is widely compatible across MacOS, Windows and equivalent platforms.
Whilst this plugin doesn't exactly reinvent the wheel when it comes to functionality, it is a simplistic, straightforward piece of software perfect for first timers looking to improve their home system.
The mixing functions allow for crisp and clear audio that feels far too good for a free EQ, and the high and low pass filters offer great sound quality at both ends of the spectrum.
The BasiQ might not be found in professional studios, but it is a solid piece of free software that puts reliability, functionality, and quality above all else.
Key Selling Points
Crisp and clear audio.
Simple to use.
High and low pass filters.
Last, but by no means least, the Slick is a great, free EQ once again produced by Tokyo Dawn Records. To make two spots on this list is unusual, but it would be criminal to produce any top 10 without this great piece of software.
Like the Nova, the Slick is one of the best free mixing tools on the market, offering 4 distinct "saturation" models to alter and enhance sound quality.
But don't fear, this model is Slick by name and slick by nature, opting for tasteful charm and subtlety over brash distortions, meaning that what you really get from the finished product is high quality, well-mixed sound that feels distinct to this product.
Available on Windows, MacOS, VST

, AU, and AAX, this gem is one you absolutely don't want to miss. 
Key Selling Points
4 saturation models.
Subtle, tasteful audio texturing.
Final Thoughts
And there we have it, our rundown of the 10 best EQ plugins on the market.
Typifying the caliber of modern computing, these free pieces of software are testament to the hard work and devotion to accessibility that Macneal, Massenburg, Flickinger and Meushaw spearheaded through their work in the 1960s and 70s, and it looks as though this mentality is here to stay.
So before you spend time and money on an expensive sound mixing package, why not give these free digital gems a try first?
You won't regret it!
Was this article helpful?
Recent Posts
link to How To Allow QuickTime To Access Microphone 🎙️  
QuickTime is a vital app for many Mac users, and if you've recently bought a new microphone, you might wonder how to use it optimally. QuickTime cannot record audio content if it doesn't have...
link to How Do I Test My Microphone? 🎙️
Every microphone leaves a unique signature on the quality of its output. If you're a podcaster trying to melt your way into your audience's hearts, a muddy, distorted recording won't cut it....