Gone are the times when music-making software was inaccessible. Now anyone can make music with just a laptop, a little bit of know-how, and a good ear for making beautiful tunes.
Complex music software was once very difficult to purchase and learn to use, but in recent years music production software has become far easier to obtain and learn.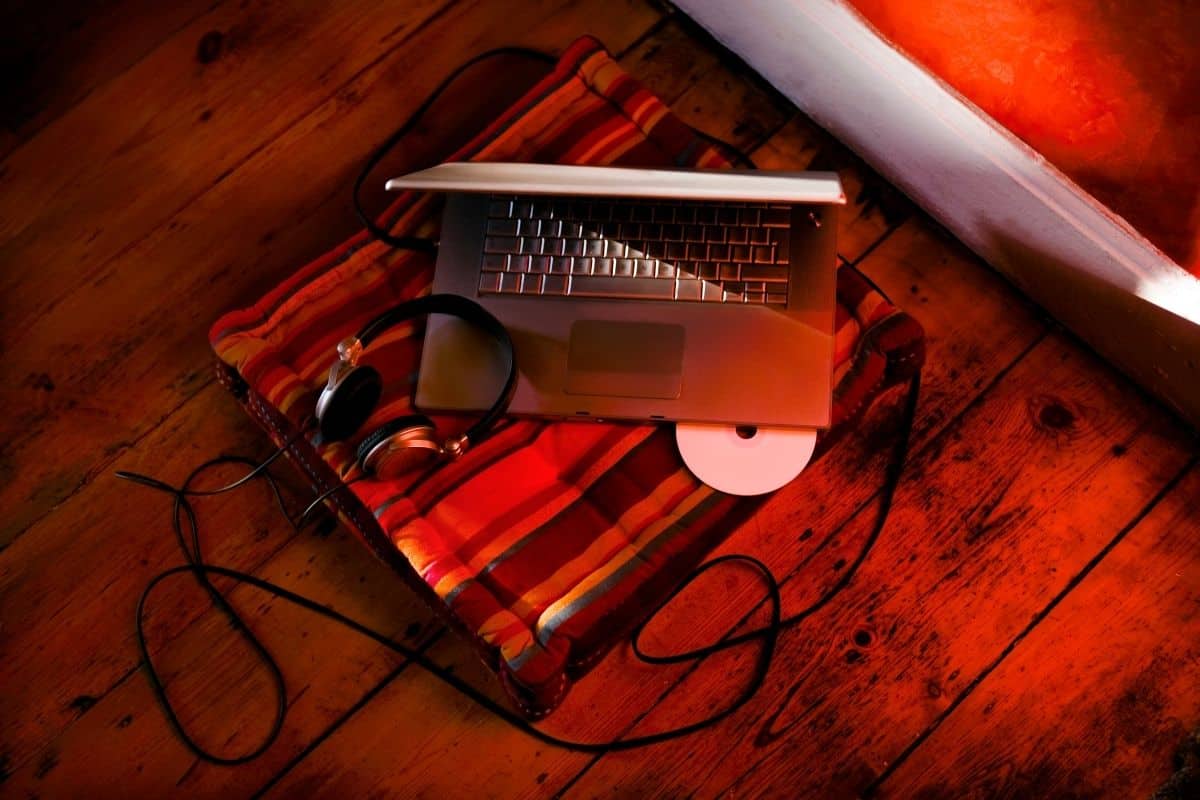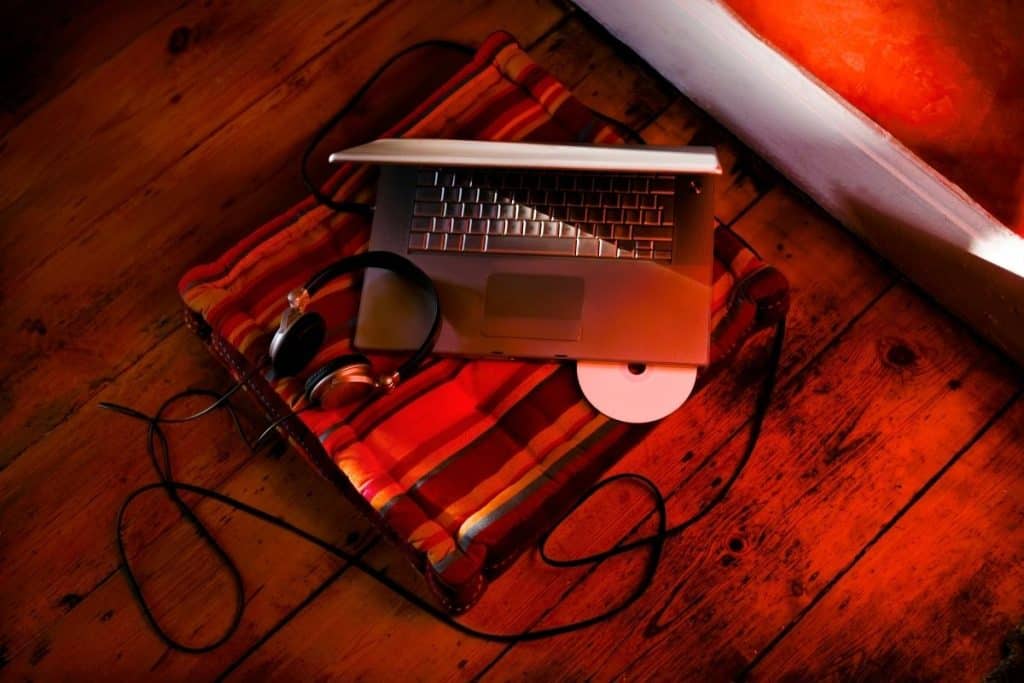 There is one program in particular that marks the turning point towards accessibility – and that is FL Studio

.
FL Studio (otherwise known as Fruity Loops), is a complete digital audio workstation (DAW) which allows you to create your songs from start to finish.
It's not only an excellent piece of software, but it's also one of the most popular music creation programs on the market today. If you're looking for a new computer or if you want to upgrade your current setup, then this might be the perfect choice for you.
So you want to start producing music, and you're set on using FL Studio – but you find yourself wondering what is the best kind of laptop you can buy for this purpose? if this is you, then look no further!
We're here to help you out. Below is a list of the 5 best laptops for FL Studio on the market today. We're going to take you through each product and sum them up with a handy list of pros and cons.
We've also made sure to include an extensive buyers guide that will guide you through all of the choices we've made, as well as a short FAQ section that will answer any questions you'll have leftover by the end.
So let's grab our headphones and find out what the best laptop for FL Studio is!
System Requirements
Before we do anything, it's best to look at the system requirements for FL Studio. If you're a novice with computer terms, it means the kind of hardware (physical parts) that your laptop will need to run FL Studio.
You will likely still be able to run the program on a laptop that has worse specs than what is required, but the lower you go the more problems you will find with the program. These include glitches, lag, and crashes.
The System Requirements for the most recent version of FL Studio are:
Processor: Intel Core i3 2nd Generation or better
RAM: 4GB RAM
Hard Drive Space: 15 GB free space
Video Card: NVIDIA GeForce GTX 460M 1GB or higher
Sound Card: DirectX 9 Compatible Sound Card
Operating System: Windows 7 64 bit or later
You should always check these requirements before buying a laptop because they will tell you exactly how much processing power you need to run the program smoothly. They will also give you an idea of what kind of graphics card you will need.
Now that we have covered that, let's move on and look at the best laptops for FL Studio! We have the five best listed below for you!
This is a great budget option that comes with everything you'd expect from a mid-range laptop. The screen size is decent, the processor is powerful enough, and there are multiple different versions you can buy with increased memory and specs. It has a 14" display which gives you a large
This is a great laptop for beginners who don't want to spend too much money, but who also want something powerful enough to easily run FL Studio.
HP is a reliable manufacturer and their laptops tend to last for quite some time. The external components of this laptop are sturdy, which makes it easy to move around without fear of damaging it.
It also comes with a shortlist of useful accessories including a USB extension cord, an HDMI cable (which allows you to connect to an external monitor), and a mousepad which means you don't have to buy one separately.
The last feature we'd like to mention is its 128GB SSD, which means faster loading times (though it is a lot smaller than other SSDs you might find below).
Pros
Great price: Affordable for its power and features.
Screen Size: Decent screen size at 14" which means you won't have to squint to see the finer details of the track you're working on.
GPU: AMD Radeon Graphics will help to run FL Studio.
Cons
Resolution: Lower resolution compared to others on this list, which means a slightly less sharp picture.
Sale
HP Newest 14" HD Laptop Light-Weight, AMD Dual Core 3000 Series(Up to 2.6GHz), 8GB RAM, 128GB SSD + 64GB eMMC, 1 Year Office 365, WiFi, Bluetooth 5, USB Type-A&C, HDMI, Webcam w/GM Accessory
✔【14" HD Display】14" HD(1366 x 768) Display with micro-edge bezel design, WLED-backlit,...
✔【AMD 3000 Series Mobile Processors】AMD 3020e, 2 Cores & 4 Thrades, 1.2GHz Base Clock, 2.6GHz...
✔【Upgraded to 8GB RAM】Substantial high-bandwidth RAM to smoothly run your games and photo- and...
Last update on 2023-09-26 / Affiliate links / Images from Amazon Product Advertising API
If you're looking for something that is more than capable of running FL Studio, something that will allow you to run the program as well as a dozen internet tabs, and perhaps a game – then look no further than this beast from Alienware.
Alienware is a company renowned for creating laptops and PCs that can run some of the most cutting-edge games available. You might be wondering – why would I need this for FL Studio? Well, you won't need it but it will completely transform how fast your DAW software runs.
This Laptop comes with the newest version of windows (11), as well as some impressive internal components such as an AMD Ryzen 7 5800H Processor, and an NVIDIA GeForce Graphics card.
These are going to make FL Studio run like a breeze, and will also allow you to run several other programs at the same time. It has a 512 GB SSD, which means you will have laser fast load times and lots of storage with its 16GB of Ram.
Pros
Size: More compact than others on this list.
Processor: Fast processor runs FL well.
Display: 15" Display with high resolution means a clear picture.
Cons
Drives: No Optical Drives mean you can't load music from discs.
Okay, so let's say you still want something powerful, but not as powerful as the Alienware Laptop mentioned above. If you're looking for something small and quick, this gaming laptop from ACER might be the one for you.
Not only does it come with a 9th generation, super quick processor, but it also boasts a large hard drive and plenty of memory. There's also a Blu-ray drive included so you can watch movies without having to use a separate device.
We generally didn't notice too much difference compared to other gaming laptops when it comes to running FL Studio.
Its average battery life is around 8 hours, which although less than some other laptops, is more than enough time for a production session. It also has a backlit keyboard which means your laptop will look awesome during long music-making sessions in the dark.
Pros
Memory: Large Hard Drive.
GPU: Suitable graphics card for gaming, so it will run FL Studio very well.
Processor: Fast Speed
Cons
Drives: No optical drive means you can only download music, instead of loading it from CDs. You can also still use a USB stick or an external hard drive.
Last update on 2023-09-26 / Affiliate links / Images from Amazon Product Advertising API
Next up we have another HP laptop. This is slightly more powerful than the first on our list and is perfect if you're planning on using FL Studio as professional audio recording software.
It comes with a fast processor, a high-resolution display, and plenty of storage capacity. It's also very portable, making it ideal for traveling.
One of the most important features of this laptop is its SSD. A solid-state drive is going to make the general loading times of various programs much faster.
There are many options to have different sized SSDs

including 2TB, 1TB, 512GB, and 256GB. Whatever you're looking for in terms of storage is available to you. It also comes with Windows 10, which is the preferred operating system for FL Studio.
Pros
High-Resolution Display: great detail for pictures and games
Large Storage Capacity: To store all your tracks and samples.
Fast Processor: ensures you don't need to wait for programs to load
Cons
No-CD/DVD Drive: Only one way to load your music.
HP [Windows 10] 2022 15 Laptop, 11th Gen Intel i5-1135G7 16GB RAM 1TB SSD, Webcam, 15.6" FHD IPS Micro-Edge Display, HDMI, Wi-Fi, RJ-45, Fast Charge, Premium Lightweight Design| LIONEYE Bundle
【Powerful CPU&GPU】Intel Core i5-1135G7 (up to 4.2 GHz with Intel Turbo Boost Technology, 8 MB L3...
【Memory&Hard Drive】Ram is expandable for fast processing and advanced multitasking , Hard Drive...
【Screen&Webcam】15.6" diagonal, FHD (1920 x 1080), micro-edge, anti-glare, 250 nits, 45% NTSC, HP...
Last update on 2023-09-26 / Affiliate links / Images from Amazon Product Advertising API
This is a sleek and stylish laptop that offers plenty of performance. It comes with a large hard drive and loads of memory, making it suitable for storing lots of files.
It also comes with a built-in webcam which makes video chatting easy, for any meetings you'll have to attend regarding your music career.
It has a 256 SSD and 8GB of RAM for fast loading times and boasts over a 10-hour battery life. The battery life is a great selling point, meaning you can continue to make music without having to be attached to a power outlet.
One thing we did find a little lacking is the integrated Intel HD Graphics. This isn't a big deal for FL Studio, but we did notice that it ran a little slower than some of the more high-powered gaming PCs on this list.
Pros
Interface Slots: Comes with many different ports including an audio jack, USB Ports, Micro HDMI, and AC Adapter.
Storage: Plenty of Memory on an SSD hard drive which allows for fast loading times.
Size: Compact and much smaller than others with the same features.
Cons
Screen Size: Only 13.3" screen size which means it's a little smaller than others on this list.
ASUS ZenBook UX305UA 13.3-Inch Laptop (6th Generation Intel Core i5, 8GB RAM, 256 GB SSD, Windows 10), Titanium Gold

13.3-Inch Full-HD IPS Anti-Glare Matte Display with an Ultra-wide 170° Viewing Angle
Powerful 6th-generation Intel Core i5 6200U 2.3GHz (Turbo up to 2.8GHz) Skylake Processor
Networking : Integrated 802.11 ac (WiFi), Bluetooth 4.0 support
Last update on 2023-09-26 / Affiliate links / Images from Amazon Product Advertising API
Buyers Guide
So that was a list of 5 of the best laptops you can choose to run FL studio, but why is it that we made the choices we did? If you're looking to understand this, we have created an extensive buyers guide.
This section will cover some of the things you'll want to consider when choosing a laptop for FL Studio. If you keep these factors in mind when writing your buying guide, you should find it easier to make a decision.
Processor Speed
This is probably the most important thing to think about when purchasing a laptop for FL Studio, and it's something that isn't necessarily easy to see.
The processor speed refers to the amount of computing power that the CPU inside the laptop has. The faster the processor, the faster the laptop itself will perform.
When shopping around for a laptop, you will notice that there are two main types of processors available. One is called a dual-core processor, while the other is a quad-core.
Both of these processors are capable of running FL Studio, however, the difference between them lies in their ability to handle multiple tasks simultaneously.
Dual-core CPUs tend to be cheaper and slower than quad cores, so you may not want to spend too much money on one. However, if you plan on doing lots of multitasking, such as editing videos, playing games, and streaming music, then you might want to invest in a quad-core CPU.
Screen Size
Another important factor to consider when choosing a new laptop for FL Studio is screen size. There are many different sizes of screens available, ranging from 13 inches to 17 inches.
Most people choose between a 14 inch and 16-inch screen, though if you plan on working on a laptop for long periods of time, then you may want to opt for a larger screen.
Graphics Card
If you plan on using FL Studio for video production, then you will want to get a laptop with a dedicated graphics card. This type of card will allow you to play any game you want without experiencing lags or glitches.
It's recommended that you have a minimum of a 1GB graphics card, although this can vary depending on the exact model of the laptop. Some laptops come with integrated graphics cards which are not powerful enough to play high-end games.
Battery Life
Battery life is another crucial element to take into consideration when choosing a laptop for use with FL Studio. Many people prefer to work on a laptop rather than a desktop PC simply because they don't have to worry about having to plug the machine in every night.
However, battery life is very important because you never know when your computer will die out. If you do decide to purchase a laptop, make sure that it comes with at least a 6 cell battery.
Memory
Memory is another important aspect of a laptop that you should look at when making your decision. You will likely only need 2 GB of RAM, but anything more than 4 GB could prove useful.
Keep in mind that you can upgrade memory later on once you've purchased a laptop.
Price
The final thing to keep in mind when choosing a laptop for Fl Studio is the price. Although you shouldn't pay a fortune for a laptop, you still want to make sure that you aren't spending way over budget.
Make sure that you shop around online before making a purchase. Also, remember that buying a used laptop can save you some cash.
Hopefully, we were able to help you find the best laptop for FL Studio. If you're looking for additional information, check out our guide to the Best Laptop For Video Editing!
The best laptop for video editing is a tough choice, especially since there are so many options to choose from. In this article, we'll show you what to look for in a great laptop for video editing.
Audio Interface
A good audio interface is essential for recording

vocals, instruments, etc. When looking for a good audio interface you're going to want to look for something that has a lot of inputs and outputs. 
The number of inputs and outputs you need depends on how many microphones and instruments you plan on using. A good audio interface will also have a headphone jack for monitoring purposes.
Hard Drive Space
Hard drive space is an important feature to consider when purchasing a laptop for video editing. A lot of people prefer SSD drives because they are faster than traditional hard drives.
However, if you are planning on storing large amounts of data, then you might want a traditional hard drive instead. If the laptop you're currently considering doesn't have a large amount of hard drive space – this isn't the end of the world.
Many producers with less complex laptops choose to use an external hard drive that can store all of their tracks and samples.
This allows them to carry all of their files around with them wherever they go. You can purchase external hard drives for a small price, but we'll outline these more in the accessory section below.
Keyboard
You will probably spend a lot of time typing up your projects, so it's important to choose a keyboard that feels comfortable. Look for something that has full-sized keys, since smaller keyboards are harder to press down.
Touchscreen
Many laptops now offer touchscreen displays, which makes it easier to navigate through menus and windows. The downside to these types of screens is that they are usually much slower than regular monitors.
Best Accessories For FL Studio
In this section, we're going to outline some of the most important accessories you'll want to get aside from your new laptop.
None of these are essential for running FL Studio and creating music, but all of them can greatly help you with your experience and could be great additions!
Mouse
If you plan on working with multiple programs simultaneously, then you will need a mouse. Most mice today come with two buttons, one for left-clicking and one for right-clicking. There are also different styles available as well.
Headphones
Headphones are extremely helpful when editing music or listening to other sounds while you work. They can be plugged directly into the headphone jack on the side of most laptops.
External Monitor
External monitors are great for viewing images or playing videos. They can be connected to the laptop via HDMI cable.
USB Cables
USB cables are necessary for connecting external devices such as cameras, microphones, and flash drives.
External Hard Drive
An external hard drive is a great way to back up your data. It can be used to save all of your project files and media content. External hard drives are inexpensive and easy to find at any electronics retailer.
Power Adapter
Most laptops require a power adapter. This means that you won't have access to any wall outlets while using your computer.
Speakers
Laptops often come with built-in speakers, but if you want better sound quality, you will need to invest in headphones or external speakers.
Case
Most laptops have cases that protect them from damage, but they don't always provide extra protection from dust and dirt. Investing in a case can prevent this problem.
Frequently Asked Questions
Check out our FAQ section to get your last-minute queries answered before you leave us today!
Can FL Studio Run On An Old Laptop?
FL Studio is a very powerful piece of software, but it does take up quite a bit of memory. To run FL Studio smoothly, you will need a fairly modern laptop.
If you are looking to upgrade your current machine, there are many things that you should look for before buying.
If your laptop is old but still meets the basic system requirements suggested to run FL Studio, then you're likely to be completely fine! If it doesn't, you're likely to run into some problems.
What Is A Processor?
A processor is what allows your computer to do its various tasks. When choosing a new laptop, you should consider how fast the processor runs.
To put it simply, faster processors mean more speed. However, they also use more energy. So, if you want to conserve energy, you may want to opt for a slower processor.
What Is RAM? (Random Access Memory)
RAM is similar to the RAM found in smartphones. It helps keep track of information like documents, photos, and applications.
As long as you have enough RAM, you shouldn't encounter any issues. However, if you have less than 4GB, you might notice a slowdown in performance.
What Is Hard Disk Space?
Hard disk space refers to the amount of storage space on your laptop's hard drive. The size of your hard drive will depend on the model of your laptop.
You can check out our guide on How Much Storage Do I Need For My New Computer? to get an idea of how much space you'll need.
How Does Battery Life Affect Your Laptop?
Battery life is another important factor to consider when purchasing a laptop. Some models last longer than others, so make sure to read reviews carefully.
Also, if you are planning on taking your laptop outside, you should know that battery life will decrease significantly.
What Other DAWs Are There?
There are tons of other DAWs out there, but none of them are nearly as good as FL Studio. Some of the more popular ones include Ableton Live, Logic Pro X, Cubase, Reason, Reaper, Audacity, etc…
All of these programs have their pros and cons, but FL Studio is by far the best option.
What is the Best DAW?
There isn't an objective answer to this question. Each person has their preferences and needs, so what works best for someone else may not work at all for another.
However, we would suggest that if you are serious about making music, then a great place to start is FL Studio. Generally, FL Studio is seen as the most accessible DAW to learn and get into.
Is FL Studio Free?
It isn't free, but it does have an extended free trial period which gives you a lot of the same kind of features that the full version has.
How Do I Install FL Studio?
You can either download the installer file or use the provided.exe file. The installation process is pretty straightforward. Just follow the instructions and everything should go smoothly.
How Much RAM Does FL Studio need?
The minimum amount of RAM needed to run FL Studio is 2GB. Anything less than that will cause issues.
Does FL Studio support Windows 7?
Yes, FL Studio supports Windows 7 just like every other program out there.
What Kind of CPU Does FL Studio Need?
FL Studio requires a 64bit processor. Any 32bit processor will not work.
Was this article helpful?
Recent Posts
link to How To Allow QuickTime To Access Microphone 🎙️  
QuickTime is a vital app for many Mac users, and if you've recently bought a new microphone, you might wonder how to use it optimally. QuickTime cannot record audio content if it doesn't have...
link to How Do I Test My Microphone? 🎙️
Every microphone leaves a unique signature on the quality of its output. If you're a podcaster trying to melt your way into your audience's hearts, a muddy, distorted recording won't cut it....