Making beats is most often done using a DAW on a computer. Among all of the DAW's available, Logic Pro ranks high in popularity. It is often described as one of the most versatile DAW's available.
So is Logic Pro good for making beats? Yes, Logic Pro is good for making beats because it has powerful MIDI manipulation functions, an expansive stock content library, and is versatile enough to accommodate all styles. Its user-friendly interface makes the process of beat making creative and pain-free.
In this article, I will go through exactly why Logic Pro is good for making beats, the best plugins to use for making beats in Logic Pro, and everything you need to know to help you decide whether Logic Pro is the best option for you.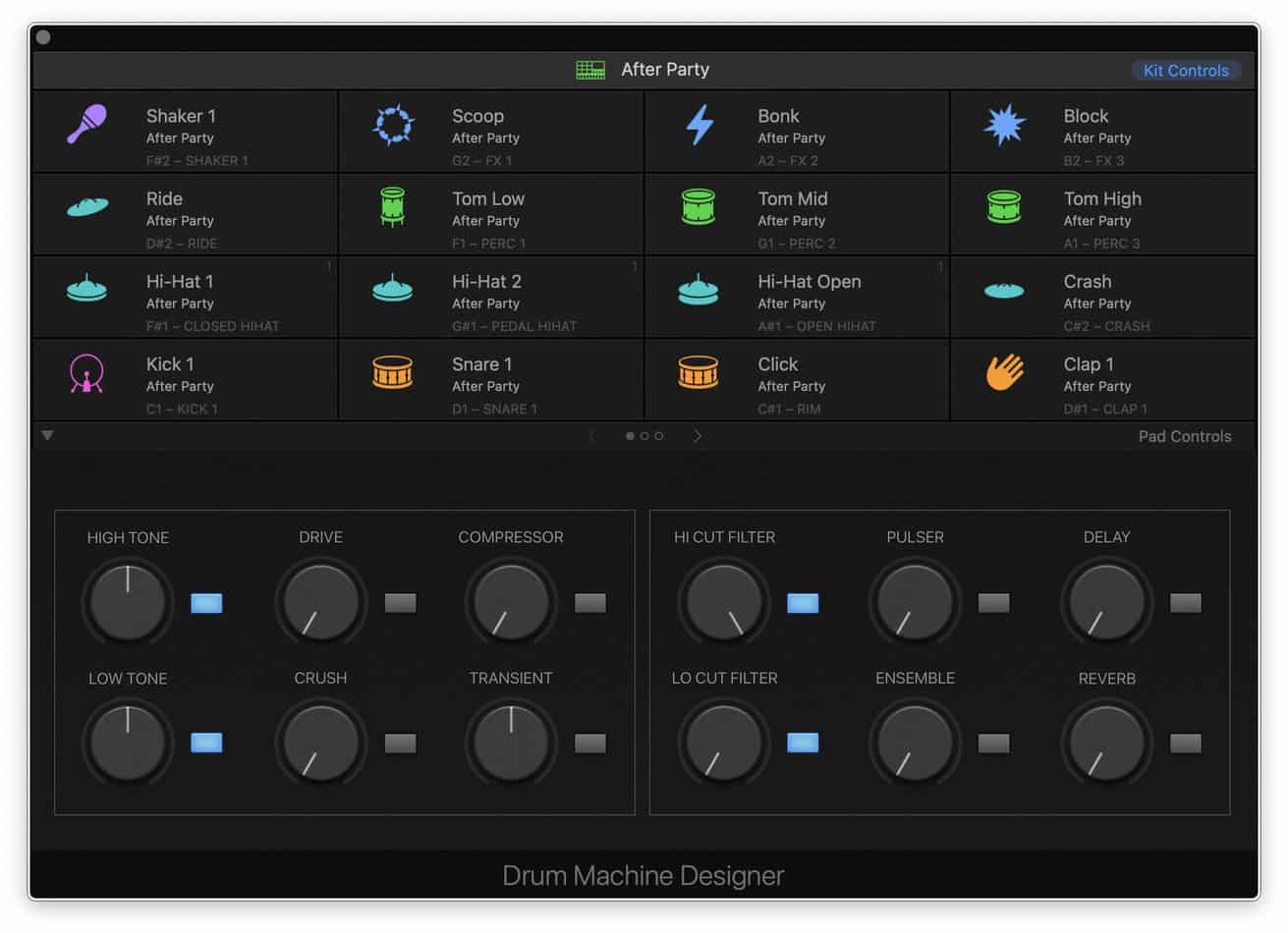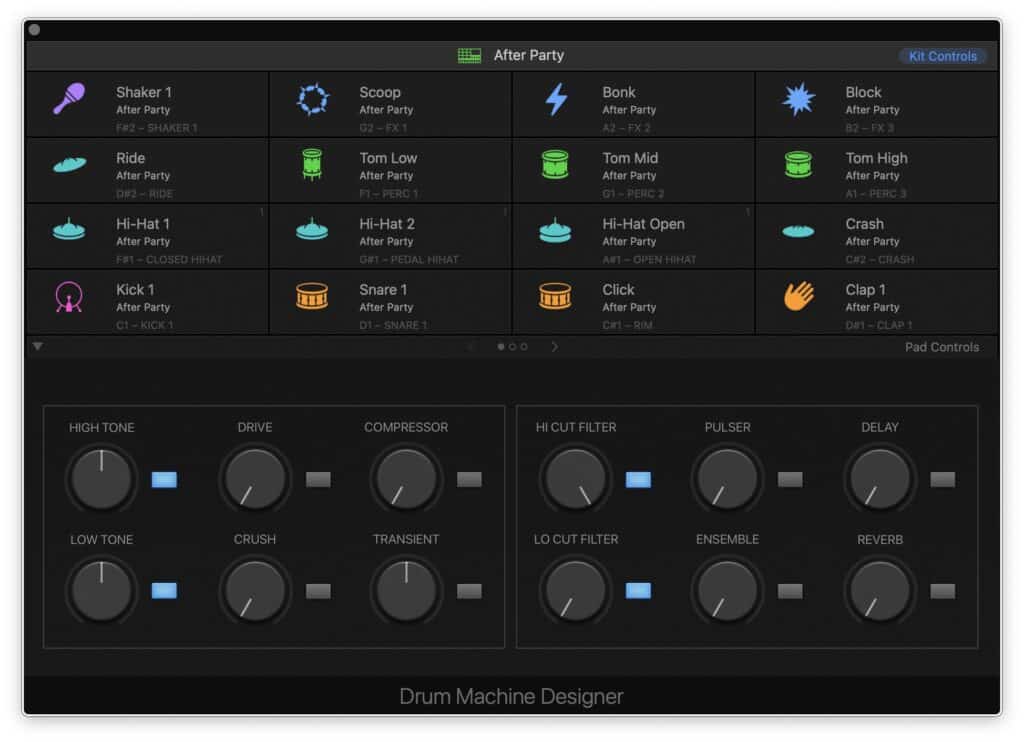 3 Reasons Why Logic Pro Is Good For Making Beats
There are x reasons why Logic Pro is good for making beats, they are:
Logic Pro has flexible MIDI functions
Logic Pro comes with great stock sounds and plugins
Logic Pro has excellent versatility
Logic Pro has flexible MIDI functions
Modern Hip Hop & Trap is notorious for its complex drum patterns. If you tried to draw in every single MIDI note for the drums, you would likely soon consider beat-making to be a nightmarish endeavor.
One of the main features of this came from Logic's most significant update for ages back in November 2020. This release, which saw Logic introduce the Live Loops function and many new plugins, was the first time Logic integrated its "Step Sequencer" function. This is a new way of sequencing MIDI information clearly catered to producing beats.
The super-fast high hat sound heard in modern Hip Hop and Trap can be done with a couple of mouse clicks. Many of these functions were possible Piano Roll Editor, but the Step Sequencer allows you to do them in half the time.
Logic Pro comes with great stock sounds and plugins –
Another huge benefit of making beats in Logic Pro is the sheer size of stock content and plugins you get straight out of the box. Of all the DAWs available, Logic probably comes with the most stock content for the price you pay.
This includes sounds for modern Hip Hop & Trap as well as sounds for more vintage styles. Furthermore, it has plugins and software instruments necessary for aspiring beat-makers to quickly put together interesting drum patterns, 808s,

and melodic elements.
Logic Pro has excellent versatility
Since Hip Hop beats can come in all different styles, it is important to have a DAW that will not constrict you to one way of doing things. Logic gives users a great degree of control over the sound of their music. Whether you want to make Hip Hop in the modern electronic style or you want a raw, old-school sound, Logic will provide you with the sounds and processors you need.
Logic also accommodates especially for users that want to record vocals over their beat. Compared to software such as Ableton or FL Studio

, Logic is usually regarded as being the superior program for recording audio.
Beyond this, it is sufficiently versatile to allow you to mix and master your song to a complete product without ever leaving Logic. The fact that it can do every process between conception and completion makes Logic one of the most versatile DAWs.
For more information about why Logic Pro is good, check out these articles:
Best Logic Pro Plugins For Making Beats (Free & Paid)
The best logic pro plugins for making beats are:
Splice
Drum Machine Designer / Q-Sampler (FREE in Logic)
Alchemy (FREE in Logic)
Omnisphere
1. Splice
Although Splice is not a plugin, it is an essential supplement to Logic Pro for any beat-maker that does not own content beyond Logic's stock sounds. While the Logic stock content is very good, it often lacks the character of the sounds heard in industry level Hip Hop beats. Using a platform like Splice will give you access to sounds that are current in their character.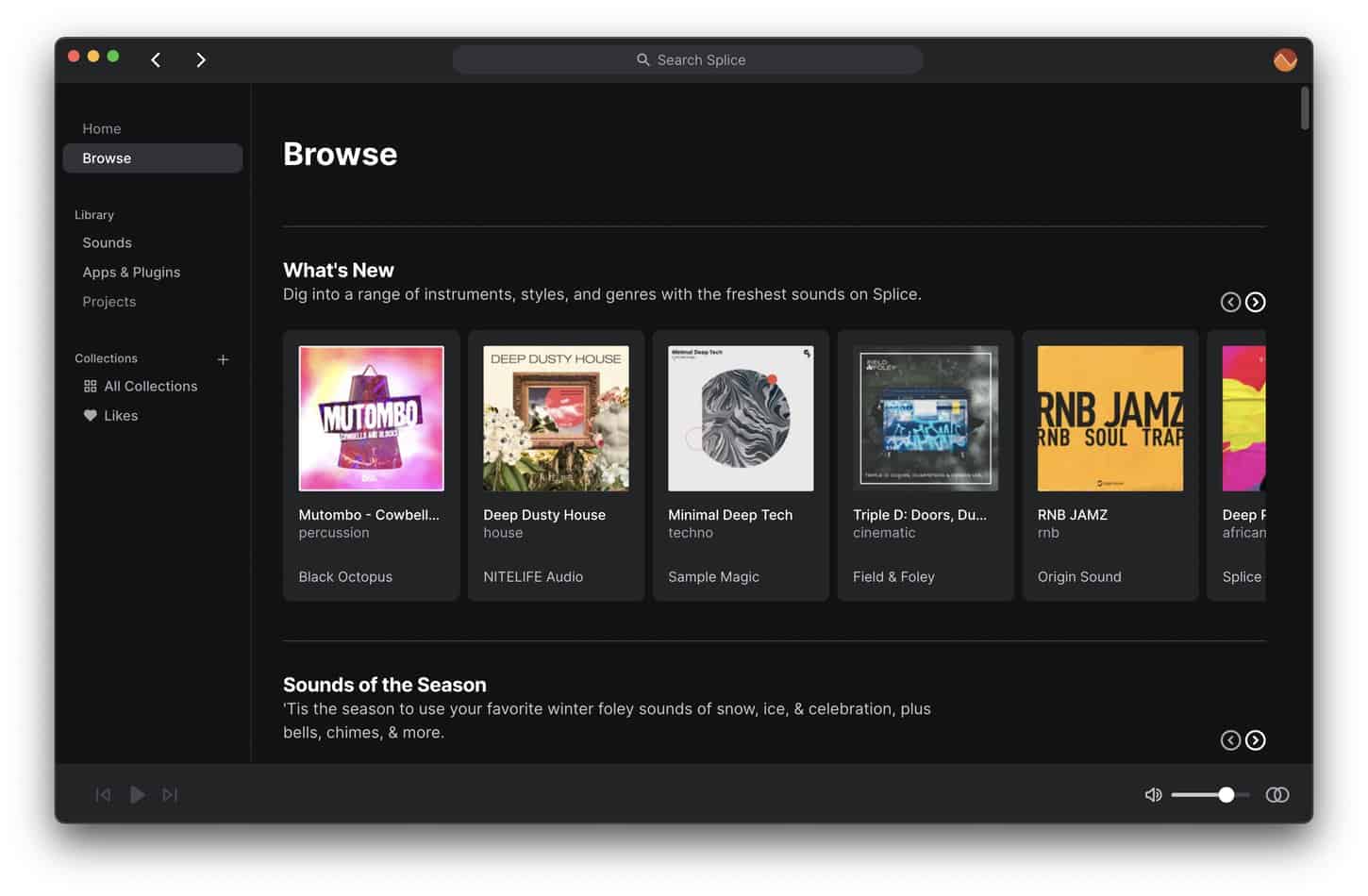 2. Drum Machine Designer / Q-Sampler (FREE in Logic)
The Q-Sampler was a simple yet versatile addition to the Logic instrument arsenal. It allows you to drag in single samples and play them back using MIDI information, with full control of the pitch, velocity, and more. This is extremely useful for beat-making since you can use variation to build lots of interesting drum patterns. Furthermore, the Q-Sampler is a great way of triggering 808 samples. The option to control the sound's envelope, pitch, portamento, etc, is ideal for building 808 patches. Importing audio with the Q-Sampler's "Optimize" algorithm will adjust the tuning so that it corresponds to the MIDI input.
Along with the Q-Sampler, Logic also introduced the Drum Machine Designer (DMD), which is essentially a bunch of Q-Samplers grouped together and given a simpler interface. Although the Q-Sampler already made drum programming more intuitive, the DMD took this to another level. All of the controls in the Q-Sampler can be adjusted within the DMD, along with a lot of additional controls.
3. Alchemy (FREE in Logic)
For a stock plugin that comes with Logic, Alchemy is a very powerful tool. It is excellent for characterful melodic elements that add some atmosphere to your Hip Hop beat. It is also good for some of the heavier sounds heard in Hip Hop / Trap, such as 808s. It is certainly a plugin capable of making professional sounds.
4. Omnisphere
Omnisphere is similar to Alchemy but a great deal more powerful. It is seen being used by professional producers all around the industry. It is particularly popular in the world of Modern Hip Hop and Trap beats because of the melodic / lead sounds it can create. Dreamy sounding plucks and bells are popular in modern beats and Omnisphere has these in abundance.
For more information about Logic Pro plugins, check out this article:
Do Any Famous Hip Hop Producers Use Logic Pro?
Yes, according to certain sources there are famous hip-hop producers who use Logic Pro such as J Cole, Pharell Williams, Metro Boomin, and Drake's producer "40" is said to have been a user of Logic Pro in the past. A video of J Cole making a beat in Logic can be found here:
Problems With Logic Pro For Making Beats
Logic Pro is an excellent DAW for making beats, but its linear timeline based interface is not as tailored towards making electronic music as other software. Here are some potential problems with Logic Pro for beatmakers:
Live Loops is not as good as Ableton – for anybody who likes the Ableton workflow and is considering Logic Pro as an alternative, be aware that the Live Loops function that Logic introduced is not as advanced as Ableton's clip setup.
Logic is designed to be good at many things – this affords it great points in versatility but means that if you are looking to specifically make beats, you may find it has a lot of additional functionality that is of no use to you.
It may have too much complexity – this is a matter of preference, but many people find that Logic is overly complex for their needs. Many prefer the Logic workflow, but others have found different software to be an easier ride for making beats.
Best Alternative DAWs For Making Beats
The best alternative DAWs for electronic music are:
Ableton Live
FL Studio
Reason
Ableton Live
Ableton Live makes heavy use of a loop-based workflow appropriate for some electronic beat producers. Since many beat styles are composed of loops with variance in the arrangement over time, the loop-central workflow can sometimes be preferable for beat-makers.
FL Studio
FL Studio is another DAW that is often described as suitable for making beats. It has a feature called the Channel Rack that makes it easy for users to build drum patterns and play them on a continuous loop. This workflow is ideal for making electronic drum loops heard in Trap & Hip Hop.
Reason
Reason is different from other DAWs as it has a layout designed to mimic an old-school analog hardware rack. Before computers became a viable option for music production, this kind of analog workflow was the only way to make beats. Therefore, if you want to go for a more vintage style, you may find it interesting to emulate a vintage workflow and use Reason. Tyler the Creator & Odd Future have been rumored to use this software.
Check out which is better between Logic Pro vs Cubase

Frequently Asked Questions
Does Logic Pro Have a Drum Editor?
Yes, Logic Pro does have a drum editor. For electronic drum sounds, Drum Machine Designer & Ultrabeat that come with Logic, are excellent tools for manipulating various parameters that are useful for drums. In addition to this, Logic comes with the Drum-Kit designer, which allows users editable access to acoustic drum sounds.
How Do You Program Beats on Logic?
Logic offers many different ways of programming beats. Ultrabeat has a built in sequencer that allows you to build drum patterns within the instrument and then drag the pattern into the Main Window. Alternatively, you can pencil individual MIDI notes into the Piano Roll, or use the Step Sequencer function for a flexible method of creating drum patterns. There is also the Logic Drummer, which generates drum beats automatically.
Final Thoughts
Logic Pro is certainly a great DAW for creating Hip Hop beats. Perhaps one of the most appealing features is its versatility. You can stay in your comfort zone, explore new styles or venture into unknown territory and Logic will not confine you to one way of doing things. It is even versatile beyond the beat making process; laying vocals, mixing and mastering your beats will be a pleasant and intuitive task. Other DAWs are definitely also good but if you are considering choosing Logic Pro, rest assured that you will be well equipped for your beat making endeavors.
References
https://www.quora.com/Is-Logic-Pro-X-good-for-making-rap-beats

https://properbeat.com/news/best-daws-for-making-beats/#:~:text=With%20a%20price%20point%20of,DAW%20to%20start%20making%20beats.&text=Its%20a%20powerful%20DAW%20that%27s,may%20be%20right%20for%20you

https://www.reddit.com/r/makinghiphop/comments/2fnelo/question_why_isnt_logic_pro_x_used_more_for_hip/

https://www.reddit.com/r/makinghiphop/comments/cv7xnz/why_is_omnisphere_so_essential_for_making_beats/

https://www.quora.com/What-hip-hop-producers-use-Logic-to-make-their-beats

https://www.reddit.com/r/LogicPro/comments/8j76rq/producers_which_use_logic/

https://bluebuzzmusic.com/producers-music-artists-who-use-logic-pro-x/

Was this article helpful?
Recent Posts
link to How To Allow QuickTime To Access Microphone 🎙️  
QuickTime is a vital app for many Mac users, and if you've recently bought a new microphone, you might wonder how to use it optimally. QuickTime cannot record audio content if it doesn't have...
link to How Do I Test My Microphone? 🎙️
Every microphone leaves a unique signature on the quality of its output. If you're a podcaster trying to melt your way into your audience's hearts, a muddy, distorted recording won't cut it....