Ever since the birth of the original 808 drum machines, the TR-808 back in 1980, the 808 has become a stable in a myriad of different musical genres.
This sound has become a signature of hip hop and trap music, and has seen a resurgence in popularity in recent years.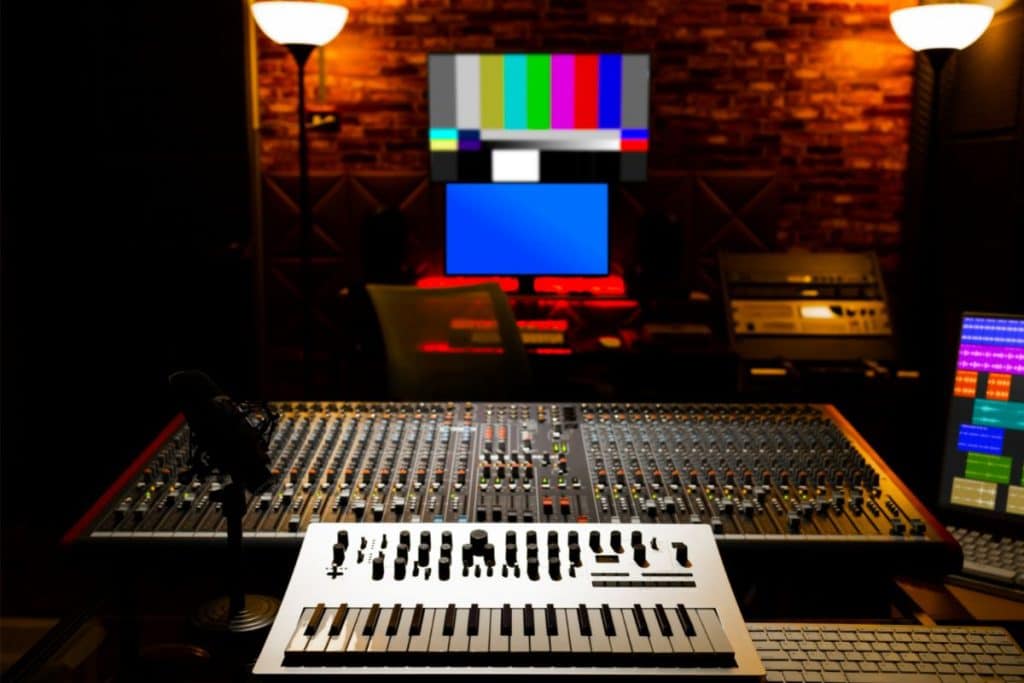 Today, thanks to modern music production technology, we have access to plugins that can give us this iconic sound without the need for any hardware, only a DAW and a computer.
The plugin market, however, has become saturated with 808 emulators, making it a challenge to find the ideal 808 plugin. That's why we're here to help.
We have compiled a list of some of the very best 808 plugins available today to make the search so much easier for you. We will look at each of these VSTs separately, analyzing their particular features and interfaces, along with a list of their pros and cons.
The Transister Revolution MKII by Wave Alchemy is a digital emulation of the original Roland TR-909 and the TR-909 that uses the Kontakt sampler in your DAW of choice.
This VST has been a popular choice for an 808 plugin for quite a while at this point, but it has undergone some significant changes during its time.
The plugin features a slick and easy-to-use interface that is as beautiful as it is intuitive. Along with all the classic sounds that you have come to expect, you also get a handy 16-step sequencer for programming your drum patterns.
Additionally, the plugin features a 10-track mixer that allows you to process individual drums.
Transistor Revolution also features some integrated effects such as reverb, tape saturation, and delay, giving you even more ability to shape the sound to your liking.
Through the Kontakt player, you have access to some of the most advanced sampling technology available.
With this plugin, you get over 22,000 individual samples for full, warm, analog-sounding sounds with unbeatable dynamics.
The samples used in this plugin were recorded using a Radial JDI and the classic NEVE 1073 preamp, giving you a really classic 808 sound with an analog feel. For the price, this plugin is a tough one to beat.
Pros
Top-notch analog sound quality
Easy-to-use interface
Cons
DopeSONIX's Beat Machine 2 is an even better version of their original Beat Machine plugin, which is the perfect VST for producing hip hop beats in a variety of different styles or subgenres.
This plugin can do the classic 90's-style boom-bap drums just as well as it can create more modern hip hop drum sounds.
With a whopping 600 unique drum kits included, you are really spoiled for choice with the Beat Machine 2.
All of the drum samples are mixed and EQ'd to perfection, so you can start making your beats right out of the gate. The Beat Machine 2 just makes it so easy to get started and get creative.
One unique feature of the Beat Machine 2 is that its drum kids are arranged by their era. This means that you can easily find a drum sound to match the vibe of your production.
The preset drum kits ranging from 1 to 100 are all classic 90s sample-based drum sounds, all authentically wrapped in dusty vinyl crackle for that vintage sound.
The next rest of the presets feature a more modern sound with 808 drum machine emulation.
This plugin really gives you a lot in a single plugin, with over 1200 samples, and 50 preset drum patterns. Best of all, this plugin does not eat up your CPU, allowing you to get making music fast and let those creative juices flow.
Pros
Wide range of drum kids in a variety of styles
Drum sounds are arranged by era
Doesn't use too much CPU
Cons
The huge choice of drum kits can lead to option paralysis
Trawling through thousands of 808 samples to find the right ones can be an arduous task, but the BD-808 plugin by Synsonic Instruments makes this easy.
Using this plugin, you can easily make amazing 808 bass lines for your tracks in only a few clicks.
What sets this plugin apart from the others on our list is that it uses emulation of classic 808 bass drum circuits, rather than samples. Additionally, you can control this plugin with MIDI, so you can effectively use it as a bass synth.
The BD-808 features a variety of controls that allow you to tweak the sounds to your desire. These controls include accent, tone, level, and decay.
You can manipulate these sounds further with tuning controls, too.
The BD-808 by Synsonic Instruments is an easy-to-use 808 VST plugin with a simple, sleek interface, all for a great price.
Pros
Affordable cost
Easy-to-use interface
Multiple controls to manipulate the sounds
Cons
Not the most versatile 808 VST
While there are hundreds if not thousands of free 808 kit samples available online, many don't have all the necessary processing that make them ideal for more modern styles of pop music and hip hop.
The Niche Audio Planet 808 plugin solves this problem by offering a large variety of different 808 kits suitable for almost any style of music.
The samples packed into this VST have all been processed and edited with extreme care to get them sounding their very best.
The plugin includes 13 standard 808 kits and two special kits, in addition to a plethora of sub basses and auxiliary percussion.
Each of these kits has a preset drum pattern that is a great help for getting ideas down quickly.
The Niche Audio Planet 808 is a renowned 808 VST for its authentic sound, and it continues to be a popular asset for thousands of modern music producers.
Pros
Very versatile VST
Precisely processed and organized samples
Cons
When it comes to plugins that do it all, things can get a little overwhelming and frankly quite frustrating and difficult to use. SubLab, on the other hand, suffers from none of these problems because it's made for one purpose. That purpose is: Sub bass!
With SubLab from Future Audio Workshop you can easily mould and shape any kind of sub bass tone to your liking. This plugin is ideal for styles of modern hip hop such as trap, drill, and grime.
SubLab is a combination of an analog synth emulator and an X-sub synth, which can be layered up and even routed to a kick drum with ease.
The super sleek interface is so easy to use and it gives you great visual feedback thanks to the spectogram and oscillator waveform. You can mix and blend together up to three layers using the mixing section of the plugin.
By combining synths and samples within the VST, you can easily create some huge sounding sub bass tones that will really fill out any track you're working.
It even features built in compression and saturation modules that will allow you to add in some dirt if needed.
SubLab also includes 69 presets, which isn't a huge amount compared to other plugins on this list. However, it's so easy to make your own sounds from scratch that this isn't a huge catch.
Pros
Easily create huge sub tones for your tracks
Inbuilt saturation and compression modules
Three layers to blend together
Cons
The sampler doesn't provide visual feedback
No velocity-sensitive capabilities
With the Bass Engine 2 from DopeSONIX, you get 300 presents, 75 of which are analog bass synths, and 25 are dedicated sub-basses. These sounds were sampled using a Drawmer 1961 Double Vacuum Tube EQ, which gives them a great, authentic sound, particularly for bass sounds.
You have a tonne of performance options with this VST, such as choosing whether to perform these sounds polyphonically or monophonically, legato or with a slide in between the notes.
This VST is optimized so that it doesn't eat up all your CPU when you're using it. You should have no trouble running this plugin, regardless of what memory your PC has available.
Pros
Extensive envelope controls
300 preset sounds
Monophonic or polyphonic functionality
Cons
Mac verion only supports 64-bit OS. 
The 808 Studio 2 from Initial Audio features a sleek and clean interface which makes creating 808 sub-bass lines a breeze. If you're a hip hop or trap producer and you need some hard-hitting synthetic bass, this is the VST you've been looking for.
With this plugin, you get a wealth of advanced features that you just can't get from other VSTs of its kind. This includes drag and drop functionality, modulation for advanced synthesis, and an advanced sequencer that allows you to input overlapping notes to get that signature pitch slide that you can hear in all you're favorite trap songs.
You can also use this plugin to load in your own samples, or if you prefer you can select from the multitude of kickdrum and 808 samples that are included in the VST.
This plugin also features a bunch of handy inbuilt effects, including a 3 band EQ, an analog-modelled filter, and a chorus which can be applied to the high frequencies alone, keeping your bass clean and not muddy.
With 80 preset sounds to get you started, including clean or dirty sub basses, 808 Studio 2 is the perfect tool for all your electronic bass needs.
Pros
Load and alter samples easily and efficiently
80 preset sounds with many 808 synth basses
Inbuilt effects, EQ, and filters.
Cons
Subtivine from Diginoiz is a playable library full of amazing bass samples. It uses a simple interface, much like a synth plugin.
Produced by experienced sound engineers and music producers, it is designed to provide an efficient workflow in addition to the best sound possible. For a VST full of 808 flavor, this is certainly one to try.
For trap, R&B, pop, trap, neosoul, and much more, this is a great tool for music creators far and wide.  This streamlined VST provides meaty bass tones with top-notch distortion emulation.  
If you want to make some aggressive, punchy, electronic bass lines, then the Subdivine VST from Diginoiz is a great tool for the job.
Pros
Features 7 types of distortion
Includes analog and digital bass sounds
Authentic 808 samples
Great for a multitude of contemporary musical styles
Cons
Requires 10GB of statage space and 8GB of RAM
The D16 Group is renowned for their classic synths and drum machines. The Nepheton VST is a recreation of their world-famous 808-style drum machine. It emulates all the sounds of the original unit perfectly, whilst encapsulating all the nuances that made the original unique.
Unitlizing hybrid sequencing, the Nepheton features the best of both worlds of contemporary and classic drum machine styles.
If you want a pure emulation of the classic 808 sound, the Nepheton is the best option out there.
Pros
Authentic, vintage 808 emulation
Utilizes hybrid sequencing
Cons
Not suitable for some modern styles of music
Buyers' Guide
Since the birth of hip hop as a musical genre, the 808 has played a pivotal role. If you want to make hip hop beats in an authentic style, you should try one of the VSTs listed above. Below, we will discuss some of the things that you should look for when choosing an 808 plugin for your music production project.
Pricing
The price of 808 plugins vary significantly. The price is usually dependent on the number of features and sounds included in the VST. Like most things, you get what you pay for. There are, however, many great low-cost plugins available on the market today.
System Requirements and Compatibility
Before selecting a plugin to purchase, you must ensure that your system meets the requirements of the VST. You may need to update your operating system before installing the VST.
DAW Compatibility
You should also check what DAW your VST of choice is compatible with, otherwise you will not be able to use the plugin at all.
You should also keep your DAW updated to the current version to ensure that it installs correctly and operates without any issues.
You may also need to update your VST from time to time, just to keep everything running as smoothly as possible.
Frequency of Use
If you are a professional music producer, beatmaker, or just a hobbyist, you should choose a VST that is the best tool for the amount of time you will be using it.
You want something that will improve your workflow and allow you to work as efficiently as possible.
You should choose a plugin that you can use with ease repeatedly without the need to make a tonne of edits and changes.
Skill Level
If you're a beginner when it comes to producing hip hop beats, you may want to use a plugin that is easy to use and features a good selection of preset sounds, rather than using one where you have to build sounds from scratch.
Many of the 808 VSTs featured on our list have simple, easy-to-use interfaces with a wide variety of preset sounds available.
If you are a more accomplished producer, on the other hand, you may want to choose something that gives you a greater degree of control over the sounds you are using.
Frequently Asked Questions
What Is An 808?
An 808 is the common name given to the Roland TR-808 Rhythm Composer, which was a programmable drum machine that was first manufactured in 1980.
Today, it is used in reference to the style of synthetic drum and bass drum sounds that was popularized by the original Roland 808.
Typically, the booming bass tones that are commonly heard in modern hip hop and trap music are labelled "808s".
Does Roland Still Make The TR-808?
Roland has replaced the old model with a new one called the TR-8 Rhythm Performer.
How Do I Write An 808 Bass Line?
Typically speaking, a bass lines in trap and modern hip hop songs follow the root of the chords in the song. The root of the chords is typically the lowest note in the chord.
Why Are My 808 Bass Lines Ruining My Groove?
You must adjust the ASDR of your 808 sample. This means the attack, sustain, decay, and release. Adjusting the release will change how long the note rings out for.
For a punchier groove, you should increase the attack and decrease the release.
Resources