A good microphone for vocals and instruments is essential for any musician. While there are tons of good microphones out there, the microphones by Blue are considered one of the best in the industry, especially among mid-range options. But are they good for recording music, and if so, how good?
Blue Snowballs are great for recording music because of their superior build quality and sound. They're comparatively cost-effective and great for people who've just started making music or are building their careers. These microphones are especially perfect for people on the go.
Keep reading to learn more about Blue Snowballs and whether or not they're good for recording music.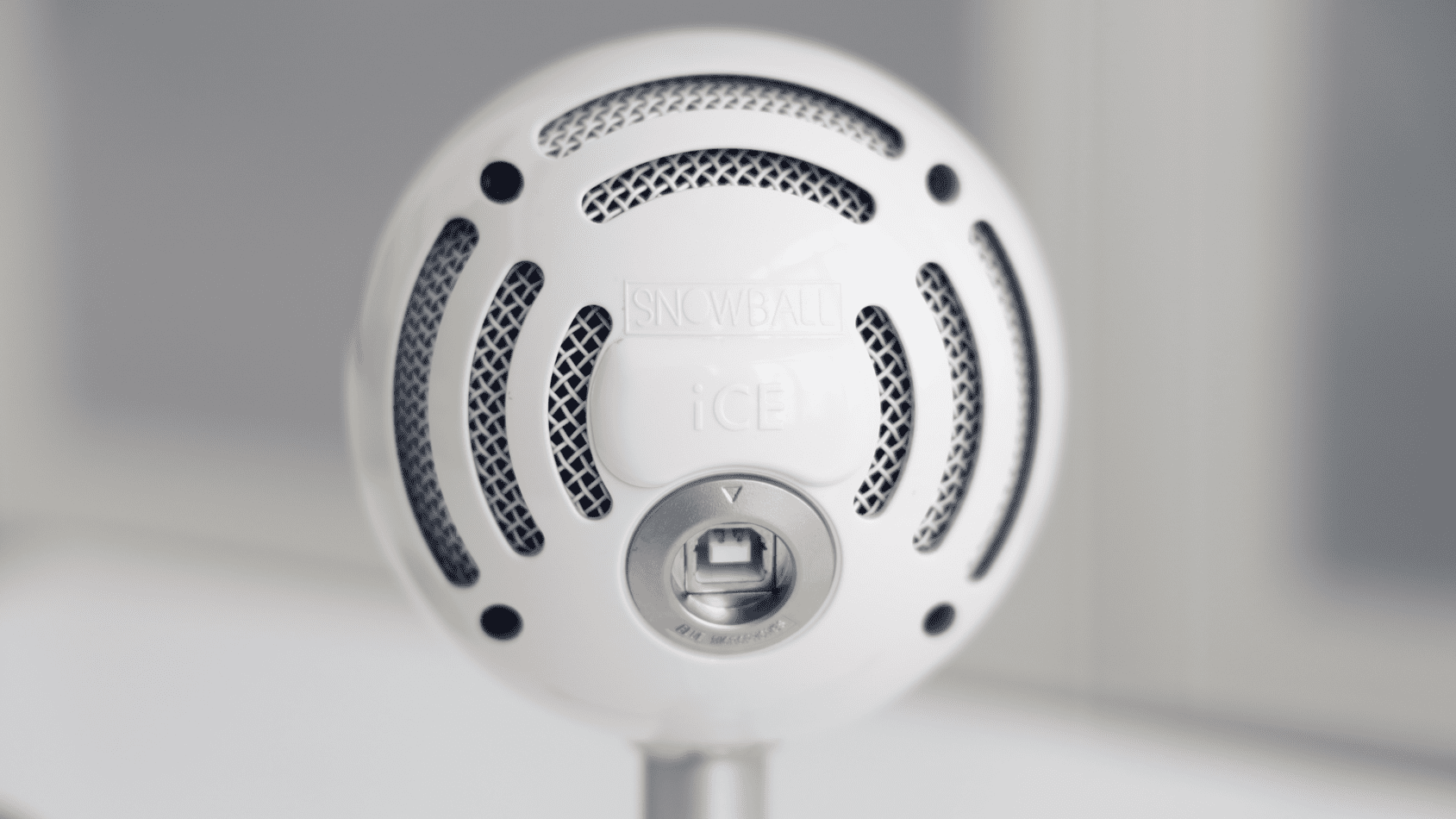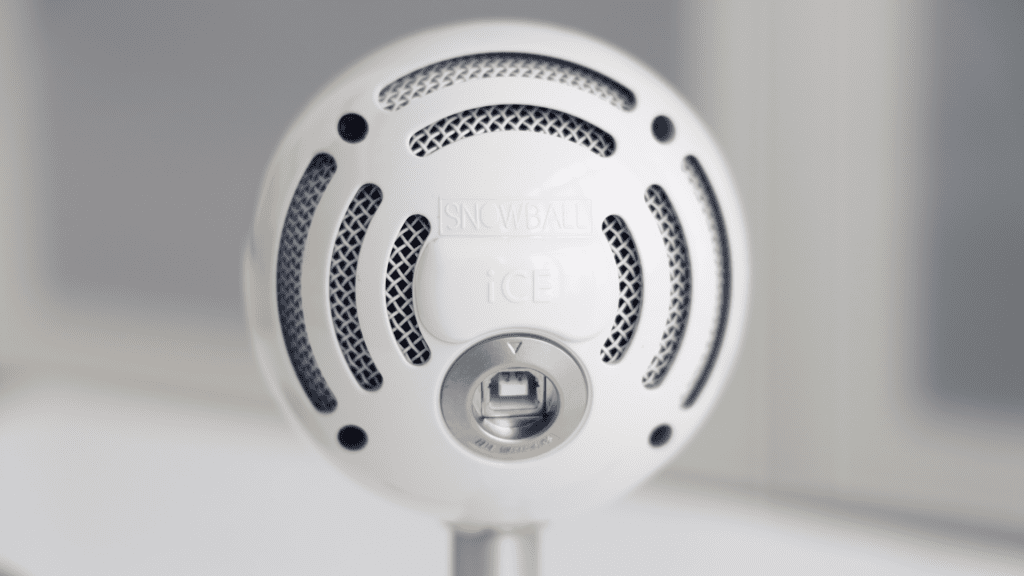 Blue Snowballs Are Good for Recording Music
One of the many factors that make a microphone stand out is its design and build quality. The Blue Snowball is tough to miss because of its unique design that no other well-known brand uses.
The Blue Snowball is a ball-shaped microphone mounted on top of a tripod. The microphone itself is about 4 inches (10 cm) in diameter, and the tripod base can go up to 6.5 inches (16.5 cm). It's essentially a table-top microphone, but it can also be mounted on any standard microphone mount.
The Blue Snowball Is Made From High-Quality Plastic
A Mini USB B-type cable connects the Snowball to your computer. Although the Blue Snowball is made of plastic, the plastic body is high-quality and thus, making it perfect for capturing sound without any difficulty. If you don't mind buying a microphone made of plastic, the Blue Snowball is worth considering!
Blue Snowballs Have Two Mic Capsules
These microphones have two capsules that are present behind the wire mesh grill. The capsules provide sonic flexibility to the microphone and are usually present in high-quality microphones for stereo sound. However, Snowball uses these capsules for monophonic recording.
You Can Use Blue Snowballs for Recording on the Go
Apart from audio quality, the Blue Snowball is handy for recording music on the go. Its spherical structure is easy to carry, and the hard plastic is durable enough to protect the microphone from damage. If you like carrying your recording equipment, then the Blue Snowball is a convenient device.
Excellent Recording Performance for the Price
Bear in mind when considering the Blue Snowball is the price. It's not an expensive microphone. You can't expect studio-like quality recording

from it even though the company claims on its website that you can "record studio vocals, instruments, podcasts, and more." 
Despite its low price, the Blue Snowball is still a piece of excellent equipment for recording music.
Three Different Sound Capturing Modes
There are three types of recording modes on the Blue Snowball – Cardioid, Omni, and Cardioid with -10db – which can be switched with the simple slider present at the back of the microphone. The following explains them in more detail:
Blue Snowballs Aren't the Best for Studio Recording
There's no doubt that the Blue Snowball is an excellent option for those who want to record music without breaking the bank. However, you need to be clear about how to use the Blue Snowball.
The microphone is excellent for close-range sounds and is better than your laptop's in-built microphone or even some low and mid-range microphones. But when it comes to studio recording, this microphone might not always be your best option.
One area where the microphone feels underwhelming is capturing realistic sounds such as those present in nature. Even though it has an Omnichannel, this equipment isn't great for group vocals or multiple people singing.
Recording Quality of a Blue Snowball Can Be Easily Improved
If you feel that the Snowball isn't up to the mark and not giving you a studio-like performance, you can quickly fix it in a way that suits your needs. Below are some recommendations on how you can improve your Blue Snowball microphone's recording quality:
Install Free Software Like VoiceMeeter
The Blue Snowball is compatible with most recording software in the market. So, you can easily use one of the free audio software to enhance your sound quality and make it studio-like.
Two of the best software in the market are VoiceMeeter

and Audacity

. The YouTube video below is an excellent guide to how you can use both these free software in tandem to enhance the quality of your Blue Snowball:
Use Pop Filters
Pop filters are handy devices that go over the microphone and reduce plosives or sounds such as p and b. In other words, a pop filter reduces the amount of air going inside your microphone. Since the Snowball is not a condenser mic, pop filters can be beneficial.
Here are some great options available on Amazon.com:
Mic Pop Filter, Professional Metallic Mic Pop Filter Mesh for Blue Yeti and Any Other Mic, ARISEN Dual Layered Microphone Pop Filter, Mic Filter with A Flexible 360° Gooseneck Clip Stabilizing Arm

CLEARER SOUND: The Arisen mic pop filter is made of a double layer of metal material, which protects...
360° ADJUSTABLE GOOSENECK of pop screen:The gooseneck tube of the Pop Filter is sufficient to...
DOUBLE METAL MESH of POP FILTERS: Sometimes, you will find the filtering effect is not apparent by...
Last update on 2023-03-29 / Affiliate links / Images from Amazon Product Advertising API
Microphone Pop Filter for Blue Yeti and Other Mic, LILALIWA 6 Inch Dual Layered Pop Wind Screen with Enhanced Flexible 360° Gooseneck Clip Stabilizing Arm for Vocal Recording and Live Broadcasting

【Double Layer Pop Filter】- LILALIWA pop filter for microphones features double layers of nylon...
【Clearer Sound】- Banish the dreaded hissing and lisping sounds that come along with pronouncing...
【Adjustable Gooseneck】- The pop mesh shield has a flexible 360° gooseneck clip stabilizing arm...
Last update on 2023-03-30 / Affiliate links / Images from Amazon Product Advertising API
Consider Using a Microphone Isolation Shield
Microphone Isolation Shield is a piece of equipment that protects the microphone from capturing unwanted noise like echoes and reverberations. This equipment is beneficial in a closed environment where sound can easily bounce off the wall and enter the microphone. It's made with acoustic foam

fixed on a piece of metal or wood.
However, keep in mind that isolation shields are suitable for close-range recordings. So, they're good for vocals and instruments that play close to the microphone.
Here are some great choices on Amazon.com:
Sale
TONOR Microphone Isolation Shield, Studio Mic Sound Absorbing Foam Reflector for Any Condenser Microphone Recording Equipment Studio, Black

Eliminate Interference: Sharp 1.7 inch thick high density foam for the best noise reflection...
Flexibility & Convenience: The three panel design features two foldable end panels to allow for...
Durability: Constructed out of premium steel with high-quality screws to ensure sturdiness, and long...
Last update on 2023-03-29 / Affiliate links / Images from Amazon Product Advertising API
ZOSTA Studio Recording Microphone Isolation Shield with Tripod Stand and Pop Filter, High Density Absorbent Foam to Filter Vocal, Foldable Sound Shield for Most Condenser Mic Recording Equipment

🎵【PACKAGE INCLUDED】:Studio Recording Microphone Isolation Shield x 1, Pop Filter x 1, Desktop...
🎤【ELIMINATE INTERFERENCE】:The inner side of ZOSTA microphone shield is made of high density...
🎸【FOLDABLE & PORTABLE & DURABLE】:Our mic shield consists of five panels and has two foldable...
Last update on 2023-03-29 / Affiliate links / Images from Amazon Product Advertising API
Final Thoughts
The Blue Snowball is far better than the average microphone on the market. In terms of recording, the Blue Snowball does an excellent job. It has three different modes that capture omnidirectional and unidirectional sounds. As per user reviews, the Blue Snowball is better at recording single vocals and instruments than as a group.
Despite its limited functionality, the Blue Snowball is an excellent option if you're looking for something inexpensive that you wish to use on the go.
For more information, check out which is better: Blue Snowball

vs. Razer Seiren Mini.
Sources
Was this article helpful?
Recent Posts
link to How To Allow QuickTime To Access Microphone 🎙️  
QuickTime is a vital app for many Mac users, and if you've recently bought a new microphone, you might wonder how to use it optimally. QuickTime cannot record audio content if it doesn't have...
link to How Do I Test My Microphone? 🎙️
Every microphone leaves a unique signature on the quality of its output. If you're a podcaster trying to melt your way into your audience's hearts, a muddy, distorted recording won't cut it....