If you're a rapper and ready to start recording your songs, you've probably already looked into sound equipment. Of course, even a cursory search will show you some wildly expensive microphones and audio setups – and the cheaper ones seem like they might not be good enough to record your rhymes. What about a Blue Yeti – it's cheaper than many others, but is it any good for rapping? 
Blue Yetis are good for rapping, especially rappers on a budget or only beginning to record their songs. A Blue Yeti microphone has a complete range of benefits for its price range (<$200). It also connects directly to a computer, which makes it ideal for beginners with limited mixing experience.
In the rest of this article, we'll tell you more about the Blue Yeti – what makes it better than other USB microphones, what it's suitable for, and why beginning rappers want it. We'll also discuss the most critical aspects of home studio recording and how to get the best quality of sound out of your new microphone.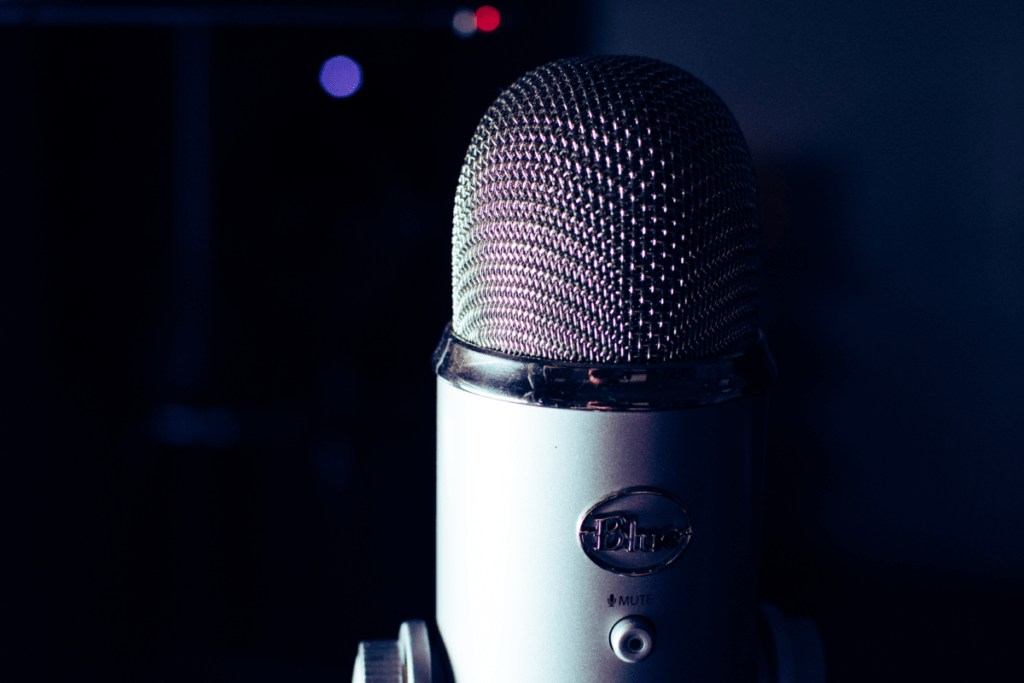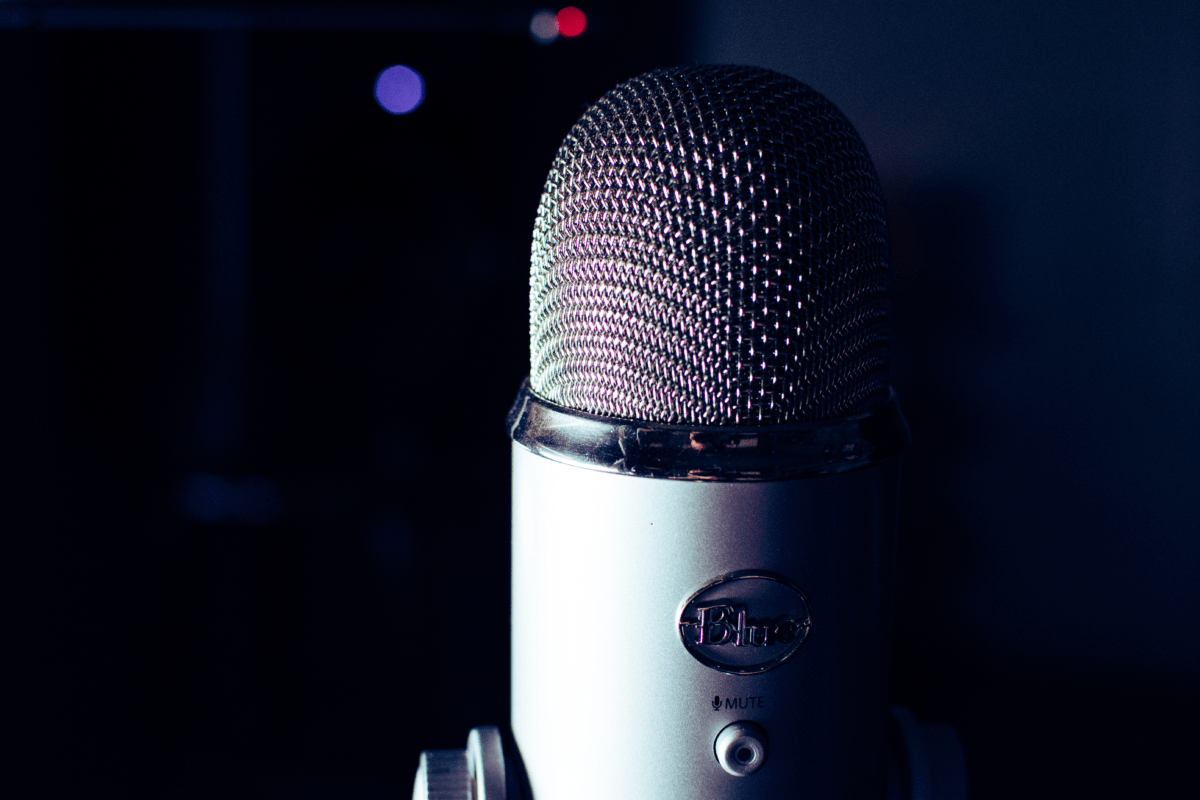 Can You Use a Blue Yeti for Rapping?
You can use a Blue Yeti for rapping. One of the best USB microphones on the market, the Yeti records a clear sound with very little background noise. It's a versatile mic with several settings – all you need for a beginning home studio is a Yeti and a computer! 
Of course, as you upgrade your home studio or move into an official recording studio, you'll push past the Yeti and onto more hi-tech (and costly) equipment. But if you're a beginner or strapped for cash, a Blue Yeti is a perfect choice. 
Blue Yetis & Rapping
There are lots of reasons to start your recording career with a Blue Yeti. You can use them for rapping, duet recording, band recording, and instrumental music and connect them directly to your computer. They're easy to use, easy to set up and have everything you need to record high-quality raps and songs. 
In addition to all of this, Yetis are just fun to use. They'll give you a great introduction to recording techniques – especially if you take advantage of the slew of how-to videos and tips on the internet for making the most of your recording equipment. As a beginner, you'll learn enough on the Yeti to make the next recording purchase. 
USB Microphone
The Blue Yeti is the best-selling USB microphone currently on the market. In other words, if you have a computer, you'll be able to use this mic – it connects directly to a USB and doesn't need any other converter or audio interface to work. For audio recorders who only want to buy one piece of equipment, it's crucial to purchase something that'll convert directly to a computer. 
Pattern Settings
The Blue Yeti has four pattern settings for recording: cardioid, stereo, omnidirectional, and bidirectional. Each of these settings is good for a different style of recording and will record optimal noise. As a rapper, the cardioid setting is ideal because it isolates one voice and doesn't pick up any noise from the back of the microphone. 
Easy To Use
Yetis are versatile and straightforward to use. While they have more settings than an average USB microphone, Blue Yetis has simple and well-labeled dials. They aren't wildly fancy or high-tech and are great choices for complete beginners and more advanced rappers and recording artists. 
Recording Vocals 
Podcasters often use blue Yetis because of their ability to record voices so clearly. The audio quality is also excellent for vocalists and rappers. If you're rapping to a pre-recorded beat or without a backtrack, you'll be able to lay down a track of clear, crisp vocals and not miss a single word of your rap. 
Headphone Jack 
You might not think a USB mic with a headphone jack is a big deal, but if you're recording and want to hear what's happening, plugging your headphones into a computer will not work. A jack directly in the mic prevents latency (the sound lag between the recording and headphones) and helps you hear exactly what you're recording in real-time. 
Size and Stability
Blue Yetis are large and have a solid table stand. The stand helps mics not wobble or fall over as you record on a desk or studio table. Yetis can be part of a stable recording setup. However, this also means that they shouldn't be used with a mic stand very often, as they could tip over onto other equipment. 
Price 
One of the biggest draws of a Blue Yeti is its price. For under $200, you can get one of the best USB microphones. It's all-inclusive – with a Blue Yeti, you won't have to buy a preamp or converter. Recording studios can spend over $3,000 on a microphone setup, so you'll save a ton of money using a Yeti. 
Tips on Using a Blue Yeti for Rapping
Of course, once you've purchased a microphone, there are other steps to lay down some great tracks. Even if you only have the most rudimentary home studio, you can prevent background noise and keep your sound as straightforward as possible. Make sure you're ready to record the best audio every time. 
You can spend a little more money on accessories or use what you have on hand to increase sound quality. It's also important to know how your mic works and what settings will help with clarity. If you've already bought a Blue Yeti (or similar USB microphone), here are some tips to get the best sound quality out of it!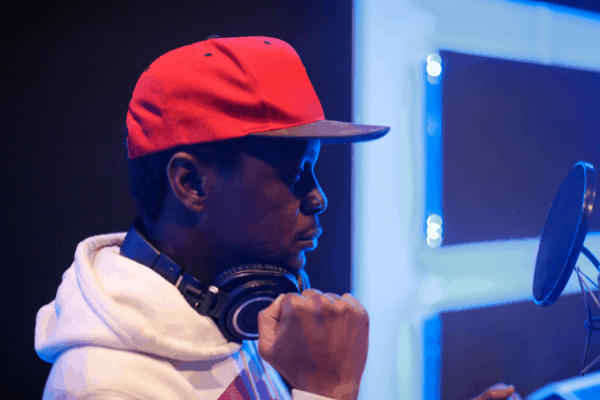 Use Cardioid Pattern
To use a Yeti properly, you need to be in the right setting. For a rapper or individual vocalist, the best pattern to use on the Yeti is the Cardioid setting. It focuses the microphone on one source of the sound – in this case, your voice. Cardioid will isolate your voice and give you the best recording possible. 
Keep Your Distance
Recording into a microphone can be tricky – if you're too far, the mic won't pick up your sound, and if you're too close, it'll be muddy. 6 in (15.24 cm) is the optimal distance so that the microphone won't miss a single word. Stay 6 in away from the microphone whenever you're recording, and your sound will be clear and even. 
Set the Gain
Gain is the amount of sound allowed into a microphone. The gain knob is on the back of a Blue Yeti and the front of many other microphones. You can adjust this as you see fit – if it's too low, you might not hear all your words, but you might pick up lots of background noise if it's too high.
Check Your Surroundings
Record everything in a quiet and clean space. Make sure to clear all white noise, such as fans or air conditioners, and try to record where you won't be interrupted. If you start the track with a few seconds of silence to calibrate the sound, you'll be able to edit out most background noise later. 
For more information, check out how to reduce background noise on a Blue Yeti.
Use a Blanket
If you've been recording and can't get rid of background noise, try covering yourself and the microphone with a blanket (but don't let it touch the mic itself). When you record your music, the blanket should dampen outside noises and keep your sounds within your makeshift tent studio. 
Use Post-Editing Software
The best way to get good sound quality is to record good sound quality. However, you can do a lot with proper editing software (i.e., Audacity, a popular free software for post-editing). You can take out background noise, isolate your voice, and do countless other things with sound editing software. 
Sale
Logitech for Creators Blue Yeti USB Microphone for PC, Podcast, Gaming, Streaming, Studio, Computer Mic - Silver
Custom Three-Capsule Array: Produces clear, powerful, broadcast-quality sound for YouTube, game streaming, podcasting, Zoom calls and music.
Blue VOICE Software: Craft the perfect broadcast vocal sound and entertain your audience with enhanced effects, advanced modulation and HD audio samples. Advanced Blue VOICE is compatible with Yeti, Yeti Nano and Yeti X. To access Blue VOICE, please download Logitech's free G HUB software.
Four Pickup Patterns: Flexible cardioid, omni, bidirectional, and stereo pickup patterns allow you to record in ways that would normally require multiple mics.
Last update on 2022-06-21 / Affiliate links / Images from Amazon Product Advertising API
Final Thoughts 
Blue Yetis are great microphones for a beginning rapper. They're the most versatile cheap mic on the market and provide great sound for a low price. Blue Yetis can also be used with any USB port and make other big equipment purchases unnecessary. If you want to start recording your raps, Blue Yeti is a great place to start! 
Sources