Setting up a home studio is a great way to make your own music without having to hire a professional recording space.
These days, all you need is a laptop and a good audio interface to create music from the comfort of your bedroom. While most DAWs come packed with features and accessories, they won't allow you to do everything.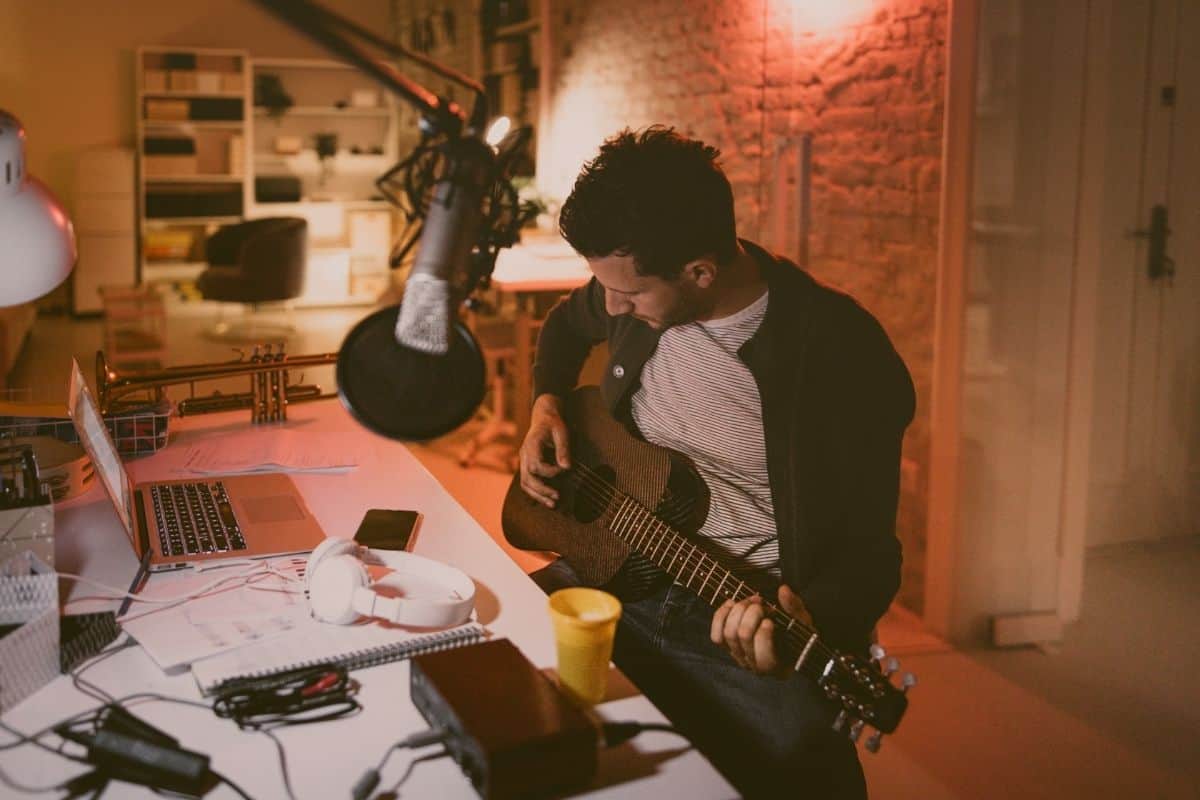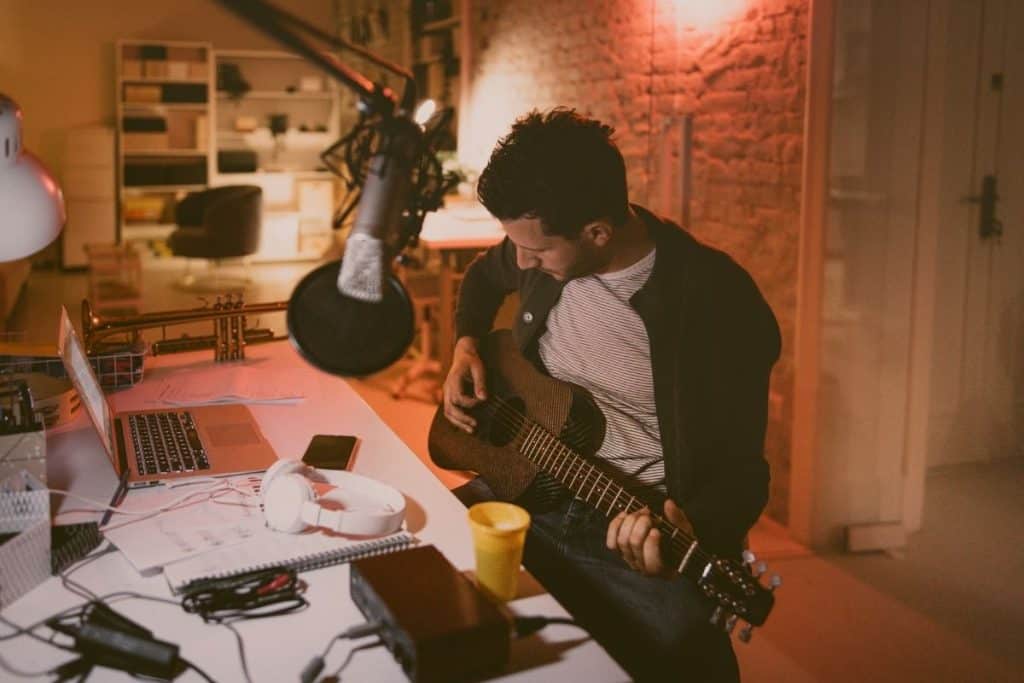 In the past, if you wanted to create a specific effect, such as distortion or reverb, you would need to run your audio signal through expensive, specialist equipment.
This equipment often took up a lot of space and was very difficult to operate for those who didn't have experience with recording audio. Now, you can recreate the entire recording stack from your laptop with a good DAW

and the necessary plugins. 
Distortion plugins are essential tools for anyone who wants to create music such as heavy rock, techno and dubstep. All of these genres make use of distorted instruments to create a louder, hard hitting soundscape.
There are a large selection of plugins that can be run through your DAW to manipulate and distort audio signals in various ways. If you aren't sure which plugin to go for, then this article is here to help by showing you a few of the best distortion plugins currently available to buy.
One of the first distortion plugins on our list is OHM FORCE – OHMICIDE which is an easy-to-use plugin that will allow you to dirty up any track in no time at all.
It is compatible with both Mac and Windows OS, and comes in three different file formats, so you should have any compatibility issues when adding it to your DAW.
This program offers a great collection of distortion effects with four frequency bands you can alter and over 80 different preset effects that you can add to your music.
The main benefit of using OHMICIDE is its ease of use. It has a simple UI that makes it quick and easy to get the exact sound that you want to create. Each frequency band has controls for adjusting the gain, attack, release and threshold, so you can make your distortion effect as subtle or harsh as you want.
This program also has full Midi compatibility, so you can use it in conjunction with your MIDI controller

. With this feature, you can alter the distortion levels on your audio signal on the fly, which makes this a great plugin for live performers and DJs. 
OHMICIDE has been endorsed by famous musicians such as Skrillex, who have described it as a plugin that lets you do anything from distortion and compression to equalization.
Pros:
Compatible with most operating systems and DAWs.
Intuitive 3D GUI.
Large selection of presets to choose from.
Cons:
The MIDI functions can be a bit buggy at times.
When working with distortion, it is easy to end up with a messy signal that has been drained of all its original energy and bounce.
Softube Harmonics is a great program for avoiding these issues and adding natural distortion that won't suck the life out of your track.
This software detects the dynamics of your track and allows you to add distortion to it while preserving its original feel and energy.With this program, you can choose from five different distortion models that each use a different analog mechanism.
You can also set the amount of gain and drive applied to each channel, as well as changing the type of distortion used on the fly.
There are also features for adding a high, or low pass filter as well as several other controls that will enable you to create all sorts of awesome, distorted, effects.
The 3D GUI for this program is very intuitive and simple to navigate. You can adjust the tone and character of your distortion by twisting the virtual knobs, which makes it very easy to add a bit of attitude to your tracks.
This is the perfect program for amateur musicians that have had trouble using other distortion plugins and need a bit of help to get the right sound.
Pros:
Detects the dynamics of your track and works to preserve them.
The GUI is easy to use and looks great.
Comes with all the control and features you need for creating your own distortion effects.
Cons:
This software doesn't offer a great selection of preset effects.
Also available at: Softube

If you are looking for a plugin that is exceptionally easy to use, then look no further than this program developed by Wave.
As its name suggests, the GUI for this plugin consists of only one knob, which makes it very simple to navigate and apply to your music. What you lose in functionality, you more than make up for with some awesome, crunchy distortion effects that have been inspired by classic guitar pedals

. 
Don't think this plugin is just for guitar, though. It can also be applied to drums, bass and practically any instrument that you want. All you need to do is add the plugin to the relevant channel in your DAW and turn the knob until you have the level of distortion you require.
This program is supported by both Mac and Windows OS and is compatible with all the major DAWs. As such, you should have no trouble at all getting it running on your computer, and even less trouble with using it.
OneKnob also has very low latency, which means you won't have to wait long for your effect to be added to your music once you twist the knob.
Pros:
Great sounding distortion that can be tweaked from a subtle rumble to a dirty crunch.
The simple and intuitive interface makes it easy to add distortion to your music.
Works well for guitar, bass, drums, keyboards and vocals.
Cons:
OneKnob is a great plugin for those who want paired back, easy to use distortion in a matter of seconds. Those looking for something considerably more versatile will love our next plugin made by Izotope.
Trash 2 is a wave based distortion program, so you will be able to see how your chosen effect will change the waveform of your audio signal while you work.
You can apply this effect to an individual channel, or across multiple channels simultaneously. In addition, you can also tweak the settings to fine tune the output of your distortion.
There are controls for adding filters, balancing the dry and wet signal, as well as lots more virtual knobs and sliders that you can use to get the exact tone you are looking for.
The GUI is a bit more involved than some of the other products we have looked at, but it shouldn't take you long to figure out how it all works. There are over 60 preset algorithms that you can choose from, or you can create your own custom effects from scratch should you wish.
If you are looking for a plug-in that offers a lot of flexibility and power, then Trash 2 is definitely worth checking out.
Pros:
Very powerful and flexible distortion effect.
Offers a wide range of controls to allow you to shape the distortion to your liking.
Extremely fast at processing
Cons:
The filters aren't automatically applied to your chosen preset.
Also available at: Izotope

If you're looking for a plugin that's going to give you a warm, full-bodied sound, then Soundtoys Decapitator might be the perfect choice for you.
This product was designed by a reputable team of software engineers and has all the high quality features that musicians have come to expect from Soundtoys. The decapitator is modeled after five famous distortion effect boxes, each of which offers its own unique sound.
It is easy to switch between the different effects by pressing one of the five buttons at the bottom of the GUI. Each one offers the ability to add high or low pass filters, as well as knobs for adjusting the gain to create distortion effects that are as subtle or messy as you want them to be.
If you want a little extra crunch, then you can use the punish button to push any of the effects beyond their usual limits.
This is a versatile plugin that will work well for creating all kinds of different music, from dubstep to heavy metal. Despite its incredible functionality, the GUI is still very easy to navigate and use.
The mix controls also work very well for parallel processing, which is when you create a copy of a track and add an effect to it before combining it with the original version. This feature is especially useful to avoid your signal becoming flat and lifeless when using the punish button.
Pros:
A very useful saturation and distortion effect.
Offers effects based on five famous pieces of studio equipment.
Very simple to navigate and use.
The punish button can be used to add up to 20 extra decibels of distortion for creating a dirtier sound.
Cons:
Also available at: Soundtoys

While FabFilter Saturn Distortion Unit isn't the most advanced distortion plugin, it does offer a great deal of versatility once you add it to your DAW.
It comes with a number of preset distortion models as well as three different modes for creating any kind of effect from mild saturation to heavy distortion.
This is a multiband saturator which means you can see which frequencies are feeding back due to your chosen effect, and alter them to get a much smoother sound. You can also alter the frequency response of the distortion, which means that you can make the sound sharper or smoother, depending on your preference.
This makes the Saturn Distortion Unit ideal for creating a wide range of distortion or saturation effects. There is also a built-in compressor which cuts off or amplifies specific frequencies in the input signal, helping you to tame the harshness of your effect or let it run wild.
The GUI is very intuitive and simple to use, making this a great plugin for beginner and seasoned music producers alike. One minor issue is that you can't see the modulated parameter movements in real time, which means you may have difficulty knowing how your distortion will sound until you play it.
Aside from this, though, this plugin is an excellent choice for anyone who wants to add awesome distortion effects to their music.
Pros:
Great selection of distortion presets.
Easy to use interface.
Three different modes for creating different types of distortion.
Built-in compressor.
Cons:
Doesn't allow you to see the modulated parameter movements in real time.
Buyers Guide
When shopping around for a new distortion plugin, it is worth doing a bit of research, so you can find the right program for you. There are lots of different plugins available, each of which will offer their own unique features and perks.
In this section, we will show you a few of the most important things to consider when looking for a new distortion plugin.
Available Controls
The first thing you should consider is how much control you want to have over your distortion effect. Some programs offer more options than others, but if you're just starting out then you probably won't need anything too complex.
Plugins such as OneKnob Driver by Wave are incredibly simple to use since they only have one control that you need to alter.
However, these plugins are very limited in what they can do, and those looking to create their own custom effects will want something a little more versatile.
If you want to be able to adjust every aspect of the distortion process, then you'll need a plugin like FabFilter Saturn Distortion unit or Izotope's Trash 2.
Presets
One of the best things about using a plugin is that you don't have to worry about setting up the parameters yourself. Instead, you can simply load a preset and start tweaking away.
However, there are some plugins that come with a lot of presets, and while this is great for beginners, it can become overwhelming pretty quickly. You might not even know where to begin!
That said, if you aren't very experienced when it comes to music production, having a program that comes with a good selection of presets will make things much easier for you.
Other programs may have fewer presets but be modeled after specific pieces of equipment commonly found in music studios. These are great options for anyone looking to recreate a certain sound used by their favorite band or musician.
GUI
Another big consideration when choosing a distortion plugin is the graphical user interface (or GUI). This normally takes the form of a virtual control panel with knobs and sliders that you can control with your mouse.
They also contain drop down menus for selecting different features or presets, and some have areas where you can see the waveform of your track and what effect your distortion will have on it.
Ideally, you want a plugin with a GUI that is easy to navigate and use. Otherwise, you could spend hours looking for certain features or trying to find out how to create a specific effect.
Compatibility
If you want to work on multiple platforms, then you need to look into how compatible your chosen plugin is with different operating systems and DAWs.
Many plugins are designed to run on both Windows and Mac operating systems. If you are working on a machine that uses a different OS such as Linux, then you will need to check if your chosen plugin is compatible with this system.
You also want to make sure that your plugin is compatible with your digital audio workstation (or DAW). If you have one of the major DAWs like Pro-Tools, or Reaper, then this normally won't be a problem, but if you are using a more obscure program you might run the risk of compatibility issues.
Frequently Asked Questions
What Is A Distortion Plugin?
A music plugin is a piece of software that alters the way a signal sounds. It does this by adding extra elements to the original signal and altering its frequency response. Most plugins can be added to your DAW and will allow you to create specific effects.
Distortion plugins will raise the gain of a signal, causing it to clip and sound more broken up. This effect is commonly used on electric guitars in heavy rock music to create a dirtier sound with more punch than a clean signal.
How Do I Add My Distortion Plugin To My DAW?
Adding plugins to your DAW will work differently depending on which one you have. Most DAWs will accept plugins that have the VST file format. To add these programs to your mix, you need to buy them and download them onto your machine.
Once you have the files, you can open up your DAW and add the plugin to the specific channel you want it to affect. You can apply the same plugin to multiple channels, or even make it apply to your whole mix, should you wish it to.
Was this article helpful?
Recent Posts
link to How To Allow QuickTime To Access Microphone 🎙️  
QuickTime is a vital app for many Mac users, and if you've recently bought a new microphone, you might wonder how to use it optimally. QuickTime cannot record audio content if it doesn't have...
link to How Do I Test My Microphone? 🎙️
Every microphone leaves a unique signature on the quality of its output. If you're a podcaster trying to melt your way into your audience's hearts, a muddy, distorted recording won't cut it....