Metallica is one of the biggest names in Heavy Metal, not just today, but probably of all time. With so much exposure, there are almost some hardcore music aficionados that might roll their eyes when they hear that someone's favorite metal band is this mainstay of the genre.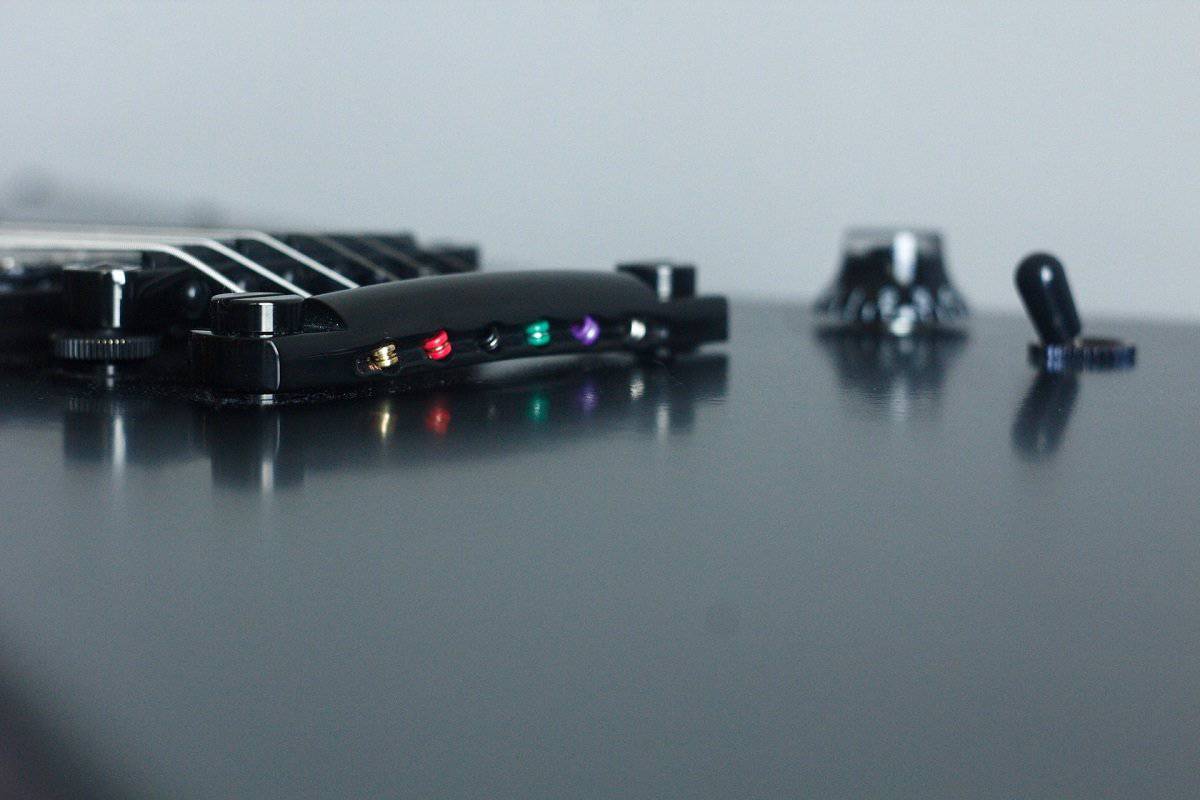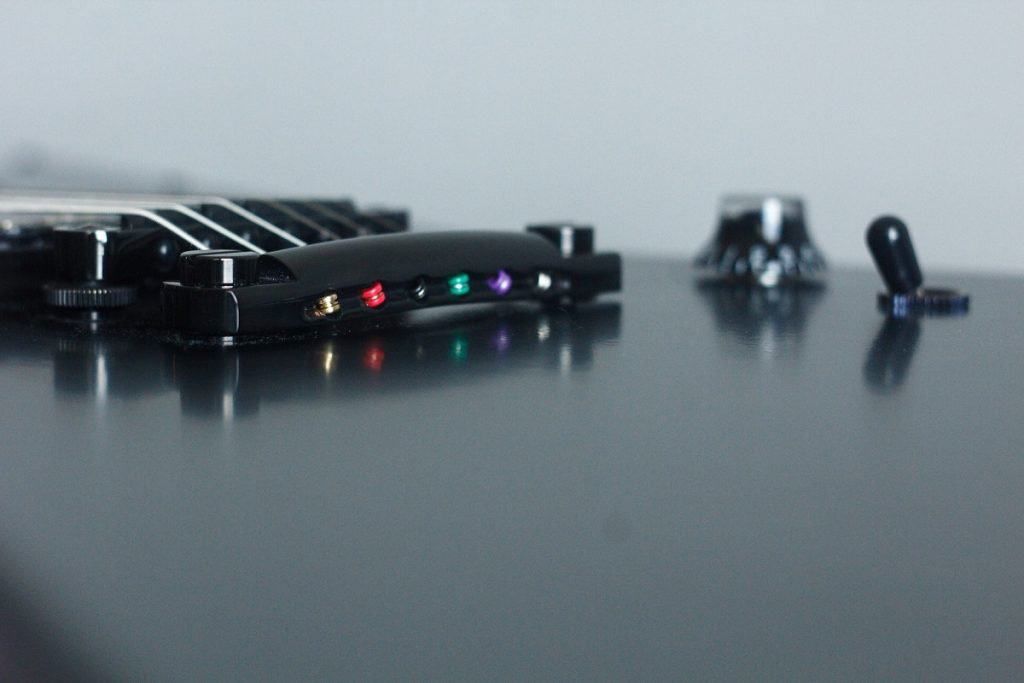 Given how the genre was firmly in the underground space of counterculture for so long of its history, it's not hard to see why.
However, regardless of how you feel about its place in the modern music landscape, you can't deny the musical impact that Metallica has left on the genre.
By not just opening the 1980s metal scene with a roaring and screaming take on the genre, but also helping bring some of the more niche subgenres into the limelight, such as the extreme tones of thrash metal, Metallica has cemented themselves as one of the most important metal bands of the 1980s, if not the late 20th century as a whole.
And at least part of that comes down to the style and rhythms of the lead vocalist and guitarist, Jame Hetfield, and his distinct style of not just music, but also the equipment that he brings with him on stage.
Hetfield has long been an avid endorser of ESp guitars, and since making it into the metal music hall of fame, has given his official approval, and even his name, to many of their high-end guitars.
One of those guitars that have gained this much-coveted status, as well as being used by Hetfield himself, is the ESP MX250

, a model that he used around the time that Metallica released their 'Load' album in 1996.
So, what exactly makes this guitar such a good piece of musical engineering that the main man of the band himself would use? Well, that's what this overview will show you.
We're going to go over some of the key details that help separate it from other guitars, and the qualities that may have made one of Heavy Metal's living legends pick it up for themselves.
Design Features
Whilst the design of the guitar itself is striking as this model is rare, the features are what make this guitar stand out from many of its contemporaries.
For one thing, the EMG 81/60 combo that this guitar comes with as standard means that this guitar stands out as one of the best sounding out there, whether it is plugged in or not.
Considering that Hetfield used this guitar for both studio recording and live performances through the early to mid-90s, that's a feature that any stage performer would appreciate.
Of course, being an electric guitar, you would hope that balance carries over to when it is inevitably plugged in, and given how resonant it is at live performances, we can confidently say that it is the case here too!
The Body
Whilst we can talk at length about just how great the features are when playing this guitar, it's hard to deny how much the aesthetics play into the appeal of this guitar.
For one, the silhouette that it cuts is perhaps one of the most striking out there, easily up with many of the other iconic electric guitar designs as one of the most distinct. Especially with the high-quality finishes that these guitars came in, which almost all came in either a black or white finish.
Of course, aesthetics aren't everything (even if they are a lot), and this model certainly stands up to the best of them, thanks to the solid wood design it is built from.
Solid mahogany was used in the build and manufacture of both the body and the neck of this guitar, helping it retain those warm tones that this material is known for when it comes to guitars, as well as providing a nice and stable feel whilst being held, which, given the unique design and profile might make it somewhat awkward to hold and used otherwise, is a great feature.
When you couple that with a nice and wise neck that is easy to play with, you have a killer design on your hands!
The Sound
With all the features taken as part of a whole design, from the warm tones of the mahogany body, the slick ebony fretboard for easy hand movement, as well as the incredible resonance of the guitar pickup system, you have an instrument that will kill it at Heavy metal, but is great for Hard and Classic Rock too.
Perfect for Metallica in the Mid 90s when they were experimenting with other styles.
Final Thoughts
So, there you have it! As we said, this is a rare beast to find in the wild. But if you do spot it, you'll now know why it is such a beast in the first place!
Learn about the ESP LTD Iron Cross in my review here.
Was this article helpful?
Recent Posts
link to How To Allow QuickTime To Access Microphone 🎙️  
QuickTime is a vital app for many Mac users, and if you've recently bought a new microphone, you might wonder how to use it optimally. QuickTime cannot record audio content if it doesn't have...
link to How Do I Test My Microphone? 🎙️
Every microphone leaves a unique signature on the quality of its output. If you're a podcaster trying to melt your way into your audience's hearts, a muddy, distorted recording won't cut it....